A Note From The Principal
Happy Thanksgiving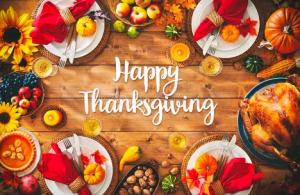 From our family at Ada Christian School to all of you - Happy Thanksgiving!
Now You Know
Kindergarten Exploration Night
Attention Preschool parents of eligible Kindergarten students: We invite you to a night of exploration on Dec 07 from 6:00-7:00pm. If you plan to come or would like more information please fill out this form.
Advent Walk at ACS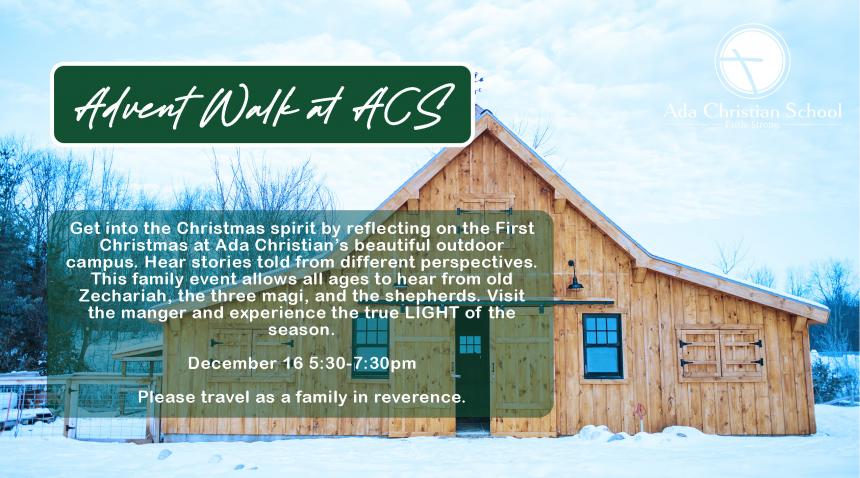 Join us on Dec 16 for our ACS Advent Walk on the grounds of Ada Christian School. Walk the trails in reverence as you reflect on the first Christmas and hear about the Christmas story from live actors. More details to follow!
Dec Hot Lunch Menu
TheDec Hot Lunch Menu . Take a look and plan with your kids!
Stuff-A-Bus
The bus has been stuffed! We are overwhelmed by the generosity of our families to help our friends at Degage Ministries in their mission. Thank you for you support!
Action Needed
Board Nomination
It is time to begin the nomination process for our 2022-2023 School Board Members. Submit a nominee for the Ada Christian School Board.
PTO Happenings
Christmas Shop
Mark your calendars! Our annual Christmas Shop is just around the corner and we need all hands on deck to make this fun event a success. Volunteer opportunities include shopping with students, cashiers, clean up, and straight donations of wrapping supplies. Check out the sign up below to fill a spot. Thanks in advance for your willingness to help!
Christmas Shop Volunteer Sign up
Feel free to contact our Christmas Shop Chair, Brittany Cole, with any questions (moc.liamg@eloc.cynattirb)
Calendar Reminders
Nov 24-28 – Thanksgiving Break
Dec 07 – Kindergarten Exploration Night
Dec 09 – Middle School Christmas Concert
Dec 16 – Advent Walk
Dec 18-Jan 02 – Christmas Break