A Note From The Principal
9-11-01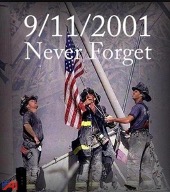 This past Saturday marked the 20th anniversary of the terrorist attacks on our country that forever changed our world.
Do you remember where you were when this tragedy occurred? I was teaching middle school math at Grand Haven Christian School when an announcement came to my room. My mind whirled in disbelief and horror. Who would do such a thing? Why would they do it? Is this for real? All these questions flooded my mind as I attempted to wrap my head around this.
Once I realized that this really happened, my attention shifted to how could I convey this disastrous event to my students? It was a difficult and trying time then and is still difficult to share.
Knowing that this took place 20 years ago begs the question, "Do our students/children understand the severity of this moment in history?"
I stepped in one of our middle school classrooms while the teacher was sharing some perspective about that day and realized that even though our students didn't live it, they are learning about it!
Tell the story and never forget!
Romans 15:13 - May the God of hope fill you with all joy and peace as you trust in him, so that you may overflow with hope by the power of the Holy Spirit.
This Week
Moms In Prayer
This week we're praying for our 1st grade teachers and students.
Attribute: God is Omniscient — Having infinite knowledge; knowing all things.
"Father, not one sparrow will fall to the ground outside Your care. And even the very hairs of our heads are all numbered. May we then, not be afraid; may we know that we are worth more than many sparrows." - Matthew 10:29-31
We're a group of Moms passionate about lifting up our kids and ACS faculty and staff in prayer — we pray every Thursday, 8:00-9:00am, in the front office conference room. If you have any questions, contact Kelly Stafford, 616.304.2963
Now You Know
Education Foundation Fall Fundraiser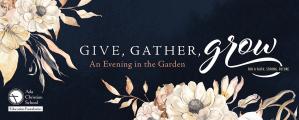 Tickets are now available for the the Ada Christian School Education Foundation Annual Fundraiser. The annual fall gathering is the signature fundraising event for the Ada Christian School Education Foundation, which provides essential support to our school. This year we welcome special guests, Pastor and Musician John Pomeroy and Christian Illusionist John Michael Hinton. Come stroll the grounds of ACS as we gather together to give and grow in support of our kids.
Tickets & Sponsorship Information
ACS on Spotify
Elementary Parents! Ada Christian School now has a Spotify page.
Find us here and follow our new 'Gathering Time' playlist for some great worship songs.
Hot Lunch
Hot lunch is available daily at no cost for all students. Students order each morning in their homerooms. Here is the Sept menu .
Parent Class Coffees
Moms and dads - join us and meet fellow parents of your child's classmates! It only takes an hour, and it is a great way to connect with other parents. Led by our Promotions Committee, we will meet from 8:00-9:00am in the outdoor "WoodshED" for coffee, refreshments, devotions, and time to chat.
Parent Class Coffee dates to pencil in:
Sept 16 Grades 3rd&4th
Sept 17 Grades 5th-8th
Employment Opportunities
We are looking for quality candidates or the following positions:
Covenant Care Aide
Social Worker
PTO Happenings
Charleston Wrap Fundraiser
Did you know that because of your generous fundraising efforts last year, the PTO was able to provide above and beyond our normal commitments. We were able to purchase new learning tools for the preschool classrooms, a new bird habitat for 3rd graders, additional microscopes, and many more teacher wish list items. Perhaps the thing some of us are the most excited for is recess equipment for our middle schoolers coming later this fall! See a sneak peak.
In just a few short weeks we'll kick off our Charleston Wrap fundraiser. This is the first of just two PTO fundraisers we depend on every year to raise funds that support our teachers and students in preschool through 8th grade. You may not be ready to turn on the Christmas music, but it's never too early to get a jump start on that Christmas shopping. In addition to the beloved heavy-duty reversible wrapping paper you'll find a variety of gifts sure to please anyone on your list. You get to knock out your Christmas shopping while giving back to our students and teachers. That's what we call a win-win. More details coming soon.
ACS Athletics
PurePlay
Running Club
Begins today!
Dates: Wed, Sept 15, 22, 29 & Oct 06, 3:00-4:00 pm.
Soccer
Saturday, Sept 18 Girls @ 9:00am, Boys @ 10:30am.
Brody's BE at PurePlay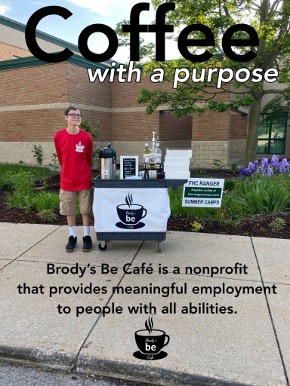 Come support Brody's mission by purchasing your morning coffee from their mobile coffee cart Saturday mornings this Fall during Pure Play soccer! See you there!
Calendar Reminders
Sept 27 – No School - Teacher In-service
Oct 20-22 – No School - Teacher's Convention
Nov 24-28 – Thanksgiving Break
Dec 18-Jan 02 – Christmas Break