A Note From The Principal
Welcome Back
Welcome Back to school! We hope you had a special Easter and wonderful Spring Break. It is so great to have our students back at school!
Spring is a time of change and a time to celebrate growth. Read through the highlights below of events and opportunities for your family.
COVID-19 Update
Per the Kent County Health Department, required days of quarantine has INCREASED from 10 to 14 days.
New Kids
If you see Miss Leah, our Farm Manager, she may look a little sleep deprived. Why? Because we have 13 new kids at ACS! Meet them at the barn -- they are adorable! We will introduce each of them to you soon. #Dreamgoats
MAEA Region Nine 2021 Exhibition
Mr. Wanner submitted students' work to the Michigan Art Education Association and several were selected. Take a look at the artwork! This work is currently going on to be adjudicated at the state level.
This Week
"Faith. Strong." Friday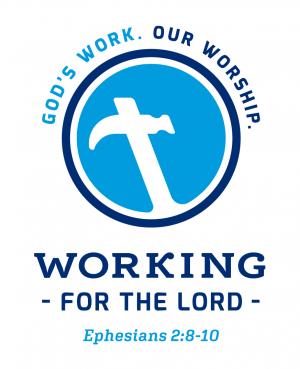 It's that time again. All students, staff and parents are encouraged to wear their ACS gear to school this week Fri, Apr 16.
Moms In Prayer
This week we're praying for our 3rd grade teachers and students.
Attribute: God is Love — One who is strong and has intense affection, benevolence, kindness, and tenderness
We're a group of Moms passionate about lifting up our kids and ACS faculty and staff in prayer — we pray every Thursday, 8-9am. Join us in person or, if you'd like to join us via Zoom, please do! If you have trouble signing on, call Kelly Stafford, 616.304.2963
Action Needed
2021-2022 Enrollment - Due Apr 23
Dear Parents,
It is time to re-enroll your student(s) at ACS for the 2021-2022 school year. We ask that you complete the online enrollment form by Fri, Apr 23.
To complete the enrollment form for 2021-2022:
Log into PowerSchool using your web browser (laptop/desktop recommended over a mobile device)
Click on "Forms" in the left navigation menu
Complete the relevant forms
There is a Tuition & Grants section on the form.
The first TUITION amount you see is the calculation for the "Requested" or "Full Cost" amount of tuition.
In the GRANT section, thanks to the generous, ongoing support of the ACS Education Foundation and our annual fundraising efforts, you will see the maximum grant amount you may accept towards your tuition. The grant is available for all families. Families that are able to pay the "Requested" or "Full Cost" of tuition will receive a charitable receipt for the difference (Thank You!).
For families needing additional tuition assistance, you may complete an online application through FACTS, by May 14. Qualifying families will be notified of the assistance amounts no later than June and adjustments to your tuition total will be made at that time.
Covenant Care registration is also open at this time. If your family wishes to have Covenant Care for your K-5 student(s) please fill out the Covenant Care form.
We have worked hard to ensure our online enrollment process will go well for our families; however, we realize you may have questions during this process. Please do not hesitate to contact us if you have any questions or concerns.
Employment Opportunity
Now You Know
Morning Recess
7:45-7:55am
Elementary students are beginning their days outside for the first 10 minutes. We were not able to start the school year this way and are happy to reinstate this practice. Fresh morning air and time outside with friends is a nice way to start school days! Please have students to school as close to 7:45am as possible so they can enjoy this time.
Earth Day - Apr 22
Our students will partner up with "buddies" and head outside loaded with flowers and prayers to bless our neighbors. Parent volunteers will be needed. Watch classroom newsletters for an opportunity to help.
Fine Arts Nights - Apr 29 & 30
Our annual Fine Arts Night will be hosted over two evenings. ACS families are invited to join us for a self-guided tour through our halls featuring student artwork. You will be amazed! Grandparents and friends are welcome to join you. Please try to attend on the suggested date below based on your family last name.
Thurs, Apr 29 from 4:00-7:00pm last names A - K
Fri, Apr 30 from 4:00-7:00pm last names L - Z
Grand Friend's Day
We will not be hosting a Grand Friend's Day on campus this year. However! We will invite our parents and Grand Friend's to peek into our classes virtually. How? We will be posting video clips from classes throughout the day on our ACS FaceBook page. We will be sharing a schedule so "visitors'' know when things will be posted.
Spring Band & Orchestra Concerts
Grades 5-8
Parents are invited to join us for our Spring Concerts. Guests will be limited so please watch for more details. Come see the incredible progress our musicians have made this school year.
Monday, May 17
6:00-6:30 5th grade band & orchestra concerts
7:00-7:30 6th grade band & orchestra concerts
TBD
6:00-6:30 7th grade band & orchestra concerts
7:00-7:30 8th grade band & orchestra concerts
Spring Elementary Class Coffees
Apr 20-23, 8:00-9:00am. Parents are invited to join us at the WoodShed for coffee and a time to connect. Teachers will be joining in - we have missed seeing our parents!
Apr 20 - Kindergarten
Apr 21 - 1st/2nd
Apr 23 - 3rd/4th
April Hot Lunch Menu
Check out the April Hot Lunch Menu (910 KB PDF) and see what's for lunch!
Art Box Opportunities
We are partnering with a local Veteran's Home to provide artwork to brighten the residents' days! Have kids put their work in the box in the lobby. Thank you!
Looking Ahead
Below is the 2021-2022 school calendar. Please look over these important dates for next school year.
Aug 24 – First Day of School (1/2 Day)
Sept 03-06 – No School Labor Day Weekend
Sept 27 – No School - Teacher In-service
Oct 20-22 – No School - Teacher's Convention
Nov 24-28 – Thanksgiving Break
Dec 18-Jan 02 – Christmas Break
Jan 17 – No School - Teacher's In-Service
Feb 17-21 – Winter Break
Mar 29 – ACS Annual Society Meeting
Apr 01-11 – Spring Break
May 06 – Grand Friend's Day (1/2 day)
May 09 – No School - Teacher Inservice
May 30 – No School - Memorial Day
Jun 07 – 8th Grade Graduation
Jun 08 – Last Day of School (1/2 day)
ACS Athletics
PurePlay
Soccer begins this Saturday. Girls @ 9:00am, Boys @ 10:30am.
Track and Field Club (K-4): Apr 21 & 28, May 05 & 12. 3:00-4:15pm Sign up by emailing Coach DK.
Calendar Reminders
Apr 20-23 - Spring Class Coffees
Apr 29 - Fine Arts Night at 6:30pm
May 07 - Fun Run
May 20 - Retirement Event
June 09 - Last Day of School (Dismissal @ 11:30am)