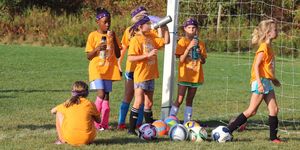 PUREPLAY Sports at ACS
Announcements
______________________________________________________________________
1st-4th BASKETBALL: Weekly Practices continue this week with games Saturday.
Y5/K BASKETBALL: Saturday, JANUARY 18, 9-10:00. Enter through the gym entrance. Make-up date for last week is Feb. 15.
ADVANCED NOTICE: Co-ed Child-Parent Volleyball clinic March 14, 9-noon. Sign up now!
Please note: if school is cancelled, so are practices/games for that day.
PUREPLAY = Pure Fun