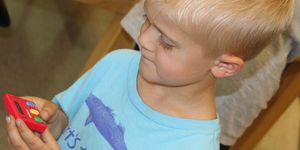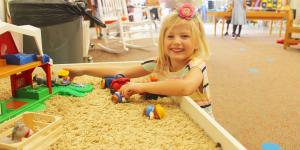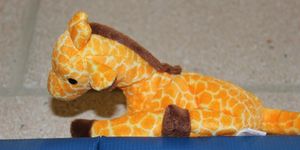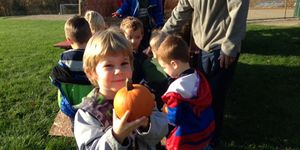 Preschool at Ada Christian
ACS Preschool Programs
Whole-heartedly loving our students, we believe God has called each of us as Ada Christian Preschool staff members to partner with families in order to help children become the people God has called them to be. Our focus, through stimulating and fun activities, is to help parents and children succeed in loving others as they learn about God's amazing world. We are committed to the Christian distinction that makes Ada Christian School unique in our area.
The preschool offers programs for potty-trained children ages three through five years old.
Please note that several of our preschool classes are full for the 2023-2024 school year. You may visit the registration page and complete the form to be placed on the waitlist for those classes. Thank you for your understanding!
Programs for 2023-2024
Available Classes
Days
Times
Price/mo
3's Mornings
Tues/Thur
8:30-11:00am
$185
(must be 3 by Sept 01, 2023)
4's Mornings
Mon/Wed/Fri
8:30-11:00am
$260
4's All Day
Mon/Wed/Fri
8:30am-2:40pm
$525
4's Afternoons
Mon/Wed/Thur
12:10-2:40pm
$260
(must be 4 by Sept 01, 2023)
Four Day 4's
Mon/Tue/Wed/Thur
12:10-2:40pm
$305
Four Day 4's All Day (T/Th)*
Mon/Tue/Wed/Thur
12:10-2:40pm (8:30am-2:40pm)
$490
Four Day 4's All Day (M/T/W/Th)
Mon/Tue/Wed/Thur
8:30am-2:40pm $655
(must be 4 by June 01, 2023)
Young 5's 4-day
Mon/Tue/Wed/Thur
12:10-2:40pm
$310
Young 5's 4-day All Day (T/Th)*
Mon/Tue/Wed/Thur
12:10-2:40pm (8:30am-2:40pm)
$490
Young 5's 4-day All Day*
Mon/Tue/Wed/Thur
(8:30am-2:40pm)
$655
(must turn 5 between June 01-Dec 01, 2023)
Young 5's 5-day
Mon/Tue/Wed/Thur/Fri
12:10-2:40pm
$360
Young 5's All Day (MWF)*
Mon/Tue/Wed/Thur/Fri
12:10-2:40pm (8:30am-2:40pm)
$610
Young 5's All Day (M/T/W/Th/F)
Mon/Tue/Wed/Thur/Fri
8:30am-2:40pm
$785
(must turn 5 between June 01-Sept 01, 2023)
*please note that only bolded days are full days
Ada Christian Preschool provides a stimulating and enriching experience for each child during this stage of their development. Teachers strive to nurture the social, emotional, physical, spiritual and intellectual growth of the preschool child in a secure and loving environment.
Student preschool goals are to:
Encourage a love for God and one another
Develop a sense of wonder, appreciation, and excitement for learning about God and His creation.
Develop an appreciation for who we are as God's children.
Learn to cooperate and be sensitive to the needs of others.
Develop fine motor and gross motor skills.
Stimulate creativity
Improve verbal, listening and perceptual skills.
Ada Christian School Preschool is licensed by the State of Michigan. Teachers have education degrees, and assistant teachers have completed coursework in early childhood education.
Christian Immersion at Ada Christian Preschool
Train a child in the way he shall go, and when he is old he shall not depart from it. – Proverbs 22:6
A big part of what we do at Ada Christian Preschool is immersing our children in Christian behavior and beliefs. This plays an integral part in how we model friendship behavior, take care of our rooms, and more. In addition, it is the envelope around our weekly and monthly themes, not only in our Jesus times, but also in our academic curriculum. Christian immersion is not religion forced on all; Christian immersion is loving arms embracing people the way Jesus did and looking at all God has created.
Curriculum
The curriculum of Ada Christian Preschool encourages young children to explore God's world, enjoy learning, and participate in a Christian community. Each program has a distinct curriculum so that students who participate in preschool for two or three years will have a wide variety of experiences.
Each month our classrooms completely change for our upcoming learning, and each week, additional things are added appropriate to that week. We are blessed by the resources God has given us to help your child have the best learning experience possible.
---
Required Health Forms
The state of MI requires a health form to be on file at the preschool for each student by the first day of school. Forms are valid for 2 years. All preschool families will receive a paper copy of the form in a mid-August mailing. You may turn that in, download and send in the electronic version, or have your child's doctor fax this form to school (fax: 676.9216; attn: Preschool).
Please contact the ACS Preschool (676.0254) if you have further questions.
2015-2016 marked a new year for the state of MI in regards to shots and vaccinations. If you choose to not have vaccinations for your child/children, please know that the state of MI now requires additional information. The Kent County Health Department is a resource for all questions.