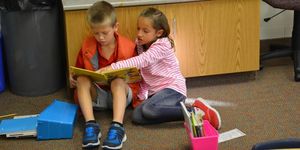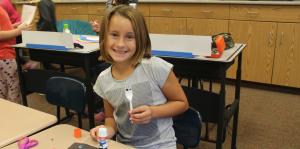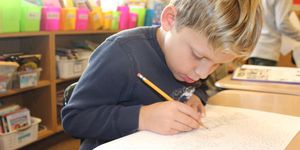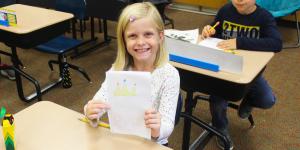 2nd Grade
Second grade is an exciting year of learning and growing together! We believe each student is a covenant child, uniquely blessed in the eyes of our Lord. As Christian parents, you entrust your children to us each day as we teach and nurture them. We eagerly anticipate partnering with parents as all of us work, learn, and grow together.
Curriculum Overview
Bible
Through studying Old and New Testament Bible stories students will recognize how God was visibly with His people in Bible times as He is today.
Language Arts
The Daily 5 Literacy structure guides students as they grow and develop reading and writing skills.
Math
Double-digit addition and subtraction, telling time and counting money are a few of the important concepts covered as well as daily math fact practice.
Science
Through using FOSS Science Curriculum, our students experience hands on learning while exploring God's creation. Our 2nd grade units are Pebbles, Sand, and Silt, Solids and Liquids, Insects and Plants.
Students also have the opportunity to experience learning through these same Science units in our Outdoor Education program. Making bricks with clay and straw, planting seeds in our greenhouse and releasing butterflies outside are just a few examples of FOSS experiences through Outdoor Education at Ada Christian.
Physical Education
In 2nd grade, the basic movement and skills begun in the previous years is continued. More sport specific skills are added, and the activity and participation focus of each PE class continues. Students often leave the gym sweating. We continue to talk about how to take care of our God-given bodies.
In second grade music we focus especially on integrating music with what we are learning in the classroom. We also take a deeper look at musical notation and how to read and compose on the treble clef staff. We have activities such as the pilgrim dances, Chinese dance, and we are involved in Native American Thanksgiving, various elementary concerts, and GrandFriends Day.
Field Trips & Highlights