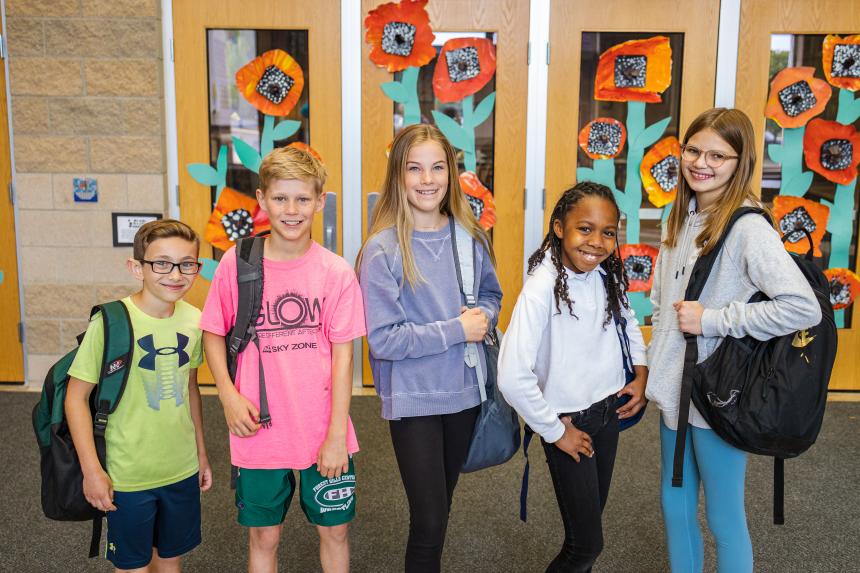 Ada Christian Middle School consists of students and teachers in grades five–eight. The middle school is committed to the following principles of effective middle school instruction:
Nurture each child as uniquely made in God's image
Offer a variety of learning opportunities that encourage students to learn by doing
Build community within classrooms, with a variety of teachers
Offer interdisciplinary events and projects that help students connect what they have learned and effectively communicate it with others
Offer community building events that build self-esteem and give opportunities for students to learn by serving others and by sharing with each other: weekly chapels, fall retreat, service project, Exploratory Week, class trips.
Ada Christian is committed to academic excellence. We provide a comprehensive curriculum taught from a Christian perspective, integrating Biblical principles into all areas of learning.
In addition to the core subjects of language arts, math, science and social studies, Ada Christian has specialized instructors in each of the following areas: Art, Music, Physical Education, Spanish, Band, Orchestra, and Choir. Our Bible curriculum is published by Christian Schools International. Media center and technology instruction is also offered.
Middle school-specific subjects
Math

5th Grade: 5th grade Math
6th Grade: 6th grade Math
7th Grade: 7th Grade Math, Pre-Algebra, and Algebra
8th Grade: Pre-Algebra, Algebra, and Geometry
Science - FOSS Physical, Life & Earth taught all three years

Social Studies

5th: World History: Ancient and Classical
6th: World History: Western Civilization
7th: US History: Revolution through Reconstruction
8th: US History: Industrial Age through Modern Age

All our Social Studies classes are taught from a Reformed Christian perspective.

Geography and government are incorporated throughout the studies in each grade.

Language Arts – grammar, literature, spelling, writing, speech taught all three years
Bible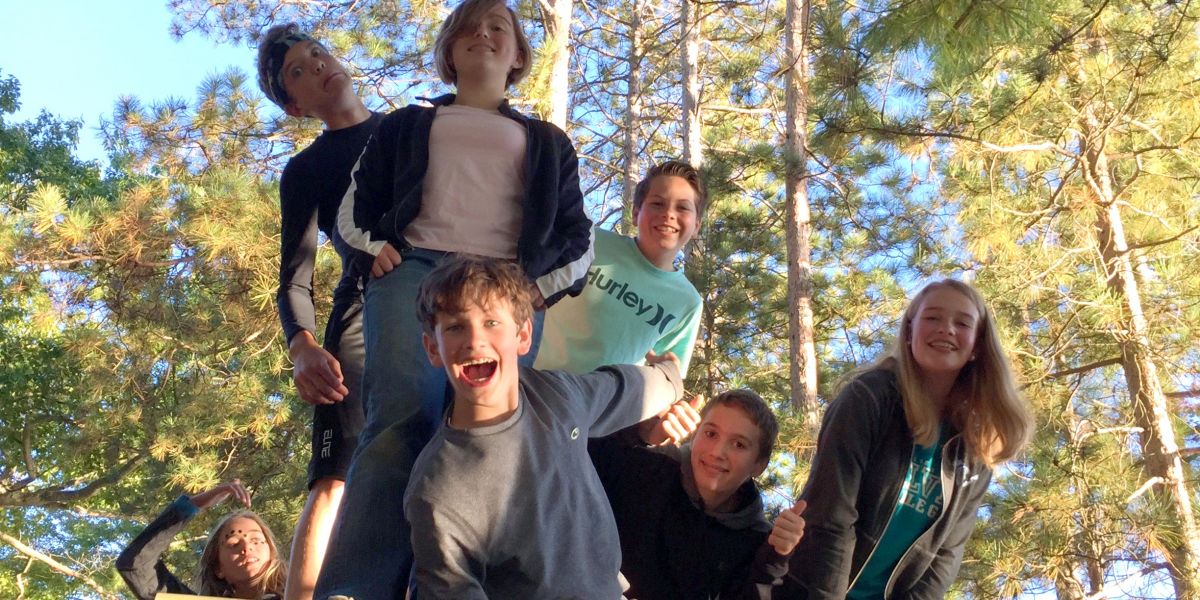 Interdisciplinary Projects & Special Activities
Sixth Grade: World Fair – a project focused on countries of the world, with displays and presentations by the students
Seventh Grade: Paideia – a paper in the form of a biography of a famous person, fully cited, with annotated bibliography
Eighth Grade: National History Day – a project on a historical topic, fully cited, with annotated bibliography, plus a display and oral defense of the topic before a judge.
Middle school students also participate in the following:

Art class (once weekly)
PE class (twice weekly)
Band or orchestra (three times weekly)
Choir (twice weekly)
Spanish (twice weekly)

Educational Support Services – provided through an on site resource specialist and para-professionals in conjunction with the Christian Learning Center. Forest Hills School District provides speech, physical and occupational therapy to our students upon referral. Vision and Hearing screenings are done by Kent County Health Department.
Weekly Chapel – specially designed times of prayer, praise and worship for the students and teachers.
Curriculum enhancements – arranged to complement specific areas of study at each grade level. These include field trips, fine arts programs, and guest speakers.
Service Projects – scheduled to provide opportunities for students to give of themselves in service to the community.
Fall Retreat, Exploratory Week and a Spring Dessert Theatre – some special activities that are planned throughout the year, geared to build unity among the Middle School students.