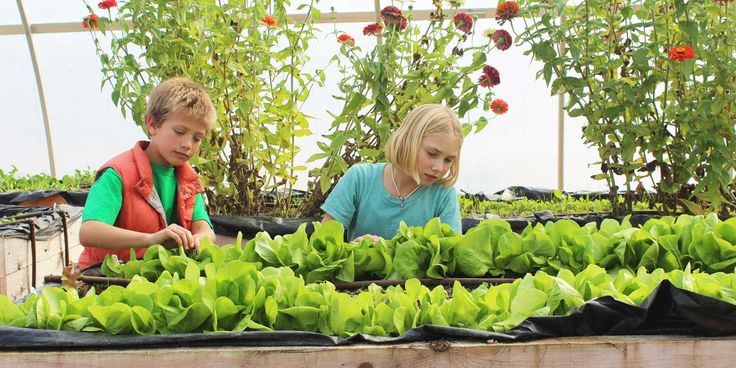 Summer Camps
Primarily led by teachers, the summer camp instructors will determine the range of grade levels invited to participate, along with the minimum and maximum number for participants. Camp activities will ordinarily take place at ACS unless special approval (and parent approval) has been granted.
Animals Adventure
(Preschool-Kindergarten) June 19-22, 9:00am-11:30am or 12:30-3:00pm - FULL
In this camp we will be exploring the different animals that reside in ACS' wonderful outdoors. We will learn about animals like goats, squirrels, frogs, and snakes. We will even get to learn a little bit more about our very own Mr. Mittens! The purpose of this camp is to get to know and appreciate some of the other creatures that live at ACS. We will be going on hikes, doing crafts, playing games, and hanging out in God's beautiful creation!
---
Bible Journaling
(Grades 5-8) June 26-30, 9:00am-12:00pm
Looking for ways to be creative and deepen your understanding of the Bible? Do you love scrapbooking, illustrating, designing, and worship? Join Ms. Gerig in Bible journaling - creating illustrations for different passages of scripture or popular worship songs that will make scripture come to life!
During camp we will...study scripture, worship together, create illustrations, and grow in our understanding of God.
---
Farm Club
Wednesdays, June 21-Aug 9, 9:00am-12:00pm followed by Market
Enjoy fun on the farm. Help work in the garden and with the animals as well as enjoy the some of the things grown. Time with animals, planting and weeding, helping at the market and of course a few games.
---
Forest Adventure Camp
Session I (2nd-5th grade) – June 19-22, 2:00-6:00pm
Session II (4th-8th grade) – July 17-20, 2:00-6:00pm
Herd the goats. Make campfires. Work in the garden. Do devotions. Cook dinner & sing songs! Play forest games with new friends!
---
Little Tikes Art Camp
(Grades 1-2) – June 12-16, 9:00-11:00am - FULL
(Grades 1-2) – June 19-23, 9:00-11:00am - OPEN
This is going to get messy! This is all about an art adventure and all along the way we will be learning more about art, artist and expressing our creativity. We will paint, sculpture, work with scissors, glue, paper, lines and color, many other creative crazy ideas that are currently bouncing around in Mr. Wanner's head.
---
Art Camp
Session I (Grades 3-5) – Aug 07-011, 9:00-11:30am - FULL
For the elementary session, we have so many fun projects to try out. We might explore creating recycled material robots or bugs, cardboard cacti or paper sculptures, Sun and Moon paper mache sculptures, Laurel Burch inspired cats or dogs, or any other creative ideas that are developing in Mr. Wanner's brain. Yes, as always we will do some weaving and maybe some tie-dye.
Session II (Grades 6-8) Aug 07-11, 12:45-3:00pm
Each year is a new art adventure. This year some project ideas include Clay trays/plates with pressed in natural materials, learn some photography basics and do some photography with ipads/iphones or paint some blank skateboard decks (if I can get my hands on the decks) or paint phone case (I will let you know what kind of case to get if you have a phone), We might create some classy trashy cans, fabric shape collages, printmaking, sculptural cups or any other crazy projects that Mr. Wanner is working on.
---
Preschool Camp
June 12-15 - FULL
June 26-29
Love the outdoors? Love a good book? Summer preschool camp will include drop off and pick up at the playground, a story hike, an outdoor experience, a fun project, a special snack and more related to a book of the day. Come join us on this great adventure.
---
VEX Robotics
Aug 7-11 (4th-9th) 9:00-11:00am
Would you like to learn more about robotics? Come build, program, drive and have a competition with Ada Christian's new VEX IQ Robots.
In small groups, we will use the VEX IQ Design System to build a robot that navigates a game field to score points. We will learn some mechanical design basics and teamwork through the process. Campers will also use C++ (code or drag & drop) to program their robot for remote-control action.
This camp is open to ACS students entering 4th – 9th grades who are interested in learning more about robotics or want to build on their skills. This would also be an awesome opportunity to anyone who participated in FIRST Lego League and is thinking about joining the new ACS VEX Robotics program coming this Fall.
---
Spiritual Retreat
Aug 9 (5th-9th Girls) 2:00-9:00pm
Looking for ways to deepen your faith while being part of Christian community? Join Ms. Gerig and speakers for a spiritual retreat this summer! We will be covering content from the devotional Thirty Truths for Common Lies by The Daily Grace Co
---
Volleyball
July 18-20, 9:00am-11:00am (7th & 8th), 11:30-1:30pm (5th & 6th)
Come join us for our 3 day volleyball team camp that will help you get prepared for the volleyball season in the fall. Throughout this camp you will learn the fundamentals of volleyball that are important for individual and team success. A variety of drills, contests, and other fun volleyball activities will be led by one of our ACS coaches, Brenda Berg, and ACS volleyball alumni players.
Tutoring Opportunities
Several Ada Christian teachers will be offering tutoring this summer. These tutoring sessions will be hosted at Ada Christian School. The cost for each half hour session is $25, payable to the teacher.
Elementary - Reading and Writing
Wednesday mornings, (30 min sessions)
Entering Grades 1st-2nd
Email Kimbra Filippini to sign up
---
Elementary - Reading and Math
Monday and Wednesday 9:30am-12:00pm, (30 min sessions)
Grades 3rd-6th
Email Kristin Contant to sign-up
---
Language Arts
Tuesdays & Thursdays 9:00am-12:30pm, (30 min sessions)
Grades K-5th
Email April Hoeksema to sign-up
---
PreAlgebra, Algebra & Geometry
Tuesdays & Thursdays 9:00am-12:00pm, (30 min sessions)
Grades 7th & 8th
Email Kathy Metternick to sign-up
---
Private Lessons – Voice, Ukulele, Songwriting & String Lessons
Tuesdays and Thursdays 9:30am-1:30pm, (30 min sessions) 3rd-8th Grade
Do you like to play the ukulele? Do you like to sing? This summer, Mrs. Vruwink is offering lessons and would love to see you!
Email Kaylee Vruwink to sign-up
---