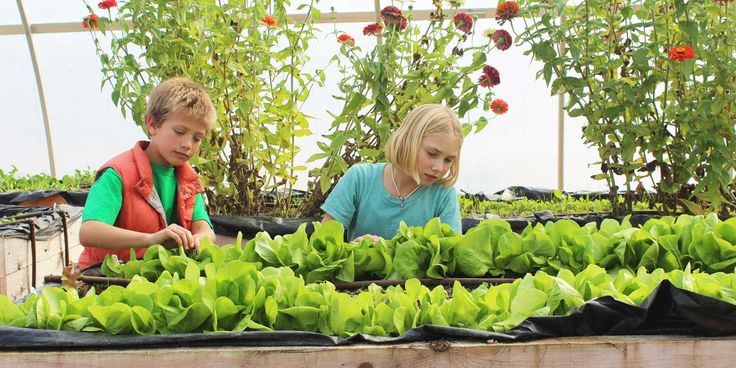 Summer Camps
Primarily led by teachers, the summer camp instructors will determine the range of grade levels invited to participate, along with the minimum and maximum number for participants. Camp activities will ordinarily take place at ACS unless special approval (and parent approval) has been granted.
---
Farm Club
Wednesdays, 9:00am-12:00pm
Bring the ACS Farm to life this summer! Plant, trellis, weed, harvest, market, and sell veggies from the summer garden. Learn how to raise goats and chickens, including milking goats and gathering eggs. Work hard, get messy, and make new friends as you explore and care for creation (including 49 chicks and 9 baby goats in need of care and love).
---
Music Camp
June 18-21, 9:00-11:30am
There will be all sorts of music of many types. Each day we will work on instrumental and vocal musical projects - some we will do together in a big group, some will involve practice on our own. Whether you enjoy playing and singing solo or prefer to work in teams/groups this camp is for you. You will experience a variety of music genres: Disney songs to show tunes to jazz, to Christian, etc.
Any winds (brass or woodwinds), piano, strings, percussion, guitar and ukulele are welcome. You should already know how to play at least one instrument in order to enjoy this camp - if you can play more than one, that is great.
Students may choose to experiment and learn a different instrument that is new to them for part of the week along with enhancing their skills on their primary instrument. We will further develop our skills and increase our confidence and abilities.
---
Farm & Forest Adventure Camp
Session I (2nd-6th) June 25-29, 4:00-9:00pm
Session II (4th-8th) July 23-27, 4:00-9:00pm
Join us for a week of summertime evening adventure! Work on the farm: befriend chickens, herd the goats, and learn how to plant, grow, and harvest amazing veggies. Play games in the forest: treasure hunt, capture the flag and prisoners base! Sing songs, tell stories, and share ACS-grown food around a campfire, ending the night with devotions and dessert.
---
Art Camp
Session I (FULL) Aug 06-10, 9:00-11:30am
Mr. Wanner's brain is busy developing creative ideas. What you might see: ceramic flowers for home and school, folk art faces, collage paper portraits, pizza pillows, recycled toilet paper tube owls, and making paintbrushes. There may also be time to create a mural on the hallway walls by the OE v doors. Finally, what is art camp without weaving and tie-dye?
We provide the materials and the snacks; You provide your energy, creativity, and great mind. You will gain experience in art and enjoy it!
Session II (Grades 6-8) Aug 06-10, 12:45-3:00pm
In the middle school session will make craved slab clay trays and platters, cyanotype (sun - print) printed t-shirt, an Andy Warhol inspired animal paintings, and leaf and plant reduction splatter prints. We might do some yarn bombing in our outdoor space, maybe we will try out some plein air acrylic painting or other crazy project that Mr. Wanner is working on. Finally, we might also help create a mural on the hallways walls by the OE v doors.
We provide the materials and the snacks; You provide your energy, creativity, and great mind. You will gain experience in art and enjoy it!
---
Tech Camp
Aug 06-10, 9:00-11:30am
Do you enjoy using technology? Ms. Frens, and Mr. Kiser would love to explore some technology activities, games and projects with you. This year, Mr. Jorgensen, a former ACS parent will be joining us to introduce the middle schoolers to some FIRST® LEGO® League challenges. Our ACS Technology Camp is for people of all technological skills. Possible activities: coding, robotics, stop motion videos, etc. No matter your skill level, you will have a great time hanging out with the tech team, learning new things and meeting new friends. Snack and games every day!