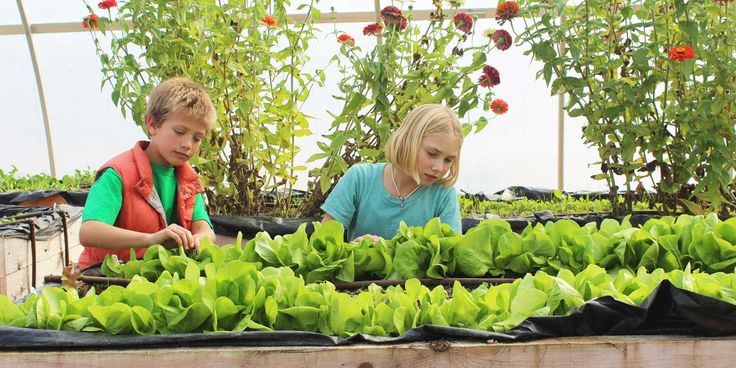 Primarily led by teachers, the summer camp instructors will determine the range of grade levels invited to participate, along with the minimum and maximum number for participants. Camp activities will ordinarily take place at ACS unless special approval (and parent approval) has been granted.
---
Animals of ACS
(Grades K-2) July 13-17, 9:00am-12:00pm or 1:00-4:00pm
In this camp we will be exploring the different animals that reside in ACS' wonderful outdoors. We will learn about animals like goats, squirrels, frogs, and snakes. We will even get to learn a little bit more about our very own Mr. Mittens! The purpose of this camp is to get to know and appreciate some of the other creatures that live at ACS. We will be going on hikes, doing crafts, playing games, and hanging out in God's beautiful creation!
[Registration full]
---
Farm Club
Wednesdays, June 17-Aug 05, 9:00am-12:00pm
Bring the ACS Farm to life this summer! Plant, harvest, sell veggies, milk goats, gather eggs, take a trip to the fair, get messy and make friends!
---
Farm & Forest Adventure Camp
Session I – June 22-26, 5:00-9:00pm
Session II – Aug 10-14, 5:00-9:00pm
Herd the goats. Make campfires. Work in the garden. Do devotions. Cook dinner & sing songs! Play forest games with new friends!
---
Little Tikes Art Camp
(Grades 1-2) – June 22-26, 9:00-11:30am
This art camp is for students entering into 1st grade and 2nd grade in the the fall 2020. Oh man is this going to be crazy, fun, and creative. Some of the things that we might be working on and creating are making paint brushes and painting with our freshly made brushes, some sort of paper mache creation, gadget printing, sun prints, scribble monsters, whimsical wind socks, and one of the many other creative crazy ideas that are currently bouncing around in Mr. Wanner's head.
Art Camp
Session I (Grades 3-5) – Aug 03-07, 9:00-11:30am
For the elementary session, we have so many fun projects to try out. We might explore creating ceramic slab fish, cardboard cacti sculptures or Sun and Moon paper mache sculptures, 3d paper self portrait, old sock creatures, or any other creative ideas that are developing in Mr. Wanner's brain.
Finally, what is art camp without weaving and tie-dye? If you already know how to weave, then Mr. Wanner will teach you to circle weave or weave a fish. All ready tie-dyed, well have you tie-dyed a pair of underwear or a pillow case or a headband? If its at least 90% cotton then we can tie dye it.
We provide the materials and the snacks; You provide your energy, creativity, and great mind. You will gain experience in art and enjoy it!
Session II (Grades 6-8) Aug 03-07, 12:45-3:00pm
In the middle school session, we will make some super creative salt and pepper shakers, cardboard pet portraits or animal adoption portraits to help animals find their "fur"ever home, learn some photography basics and do some photography with ipads/iphones or paint Andy Warhol inspired animal paintings, We might create some classy trashy cans, or any other crazy projects that Mr. Wanner is working on. Additionally, Mr. Wanner is trying to get his hands on some blank skateboard decks and if he can, watch out! we are going to create and paint some awesome boards.
We provide the materials and the snacks; You provide your energy, creativity, and great mind. You will gain experience in art and enjoy it!
---
Preschool Camp
July 13-19, 9:00-12:00pm, 1:00-4:00pm
Love the outdoors? Love a good book? Summer preschool camp will include drop off and pick up at the playground, a story hike, an outdoor experience, a fun project, a special snack and more related to a book of the day. Come join us on this great adventure.
---
Private Lessons – Ukulele, Voice, Songwriting
June 09-Aug 14 (Tuesdays or Thursdays, 30 min sessions)
Do you look to play the ukulele? Do you like to sing? Would you like to learn more about songwriting? This summer, Mrs. Vruwink is offering summer lessons and would love to see you!