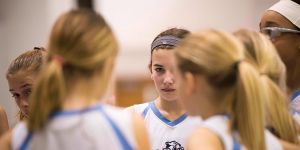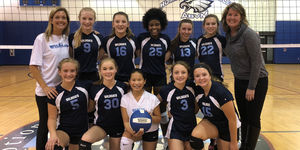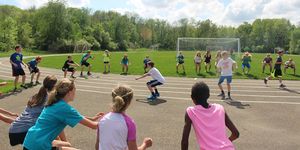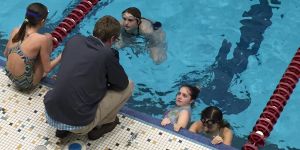 Wildcats Athletics
Announcements
Fall Sports Registration is now open. Please follow this link to sign-up. Deadline is Friday, July 28.

Prior to the first day of practice all 5-8 grade students athletes must have a MHSAA Physical Form and Concussion Acknowledgement Form to compete in ACS sports for the 22/23 school year. This physical examination should be completed on or after April 15, 2022 to be valid for this school year.

Please contact Jon DeVries (gro.naitsirhcada@seirvedj) if you have any questions regarding ACS athletics.
---
Event/venue locations
GRACEAC has a list of venues with addresses and links for directions.
Sports Physical Forms
Each participant must have a sports physical form turned in before the first day of practice. Please remember, safety of our student athletes is extremely important and we want to make certain all athletes are healthy to be playing sports at ACS.
Schedules
View the practice and game schedule below.
Individual practice and game schedules are found on the individual sports pages link at left.
Athletic Seasons
| Season | Dates | Sports Offered |
| --- | --- | --- |
| Fall | August - October | Boys Soccer, Girls Volleyball, Cross Country |
| Winter 1 | October - December | Boys Basketball |
| Winter 2 | January - March | Girls Basketball |
| Spring | March - May | Girls Soccer, Boys baseball, Girls Softball, Track and Field, Swimming |
Remember, ACS asks for a full commitment from student athletes who participate in athletics thru ACS. This means attending all practices and games. If you have any questions about potential conflicts please contact Jon DeVries at gro.naitsirhcada@seirvedj
Please note: if school is cancelled, so are practices/games for that day.
Life Lessons On the Playing Field – Colossians 3:17
Athletic Code for Students & Parents
Student athletes must have a physical on file in order to participate in ACS athletics. If there is no physical the student athlete will not be allowed to participate until one is on file.
ACS athletics must take priority over outside sports teams. This includes leaving practice for an outside practice/game or missing games for either a practice or a game.

If you are worried about a conflict it must be discussed with the AD prior to the season beginning and sign-ups. If a student athlete is consistently missing ACS practices and games they may be asked to stop participating by the AD.

If an athlete is absent from practice or a game the parents must notify the coach via email or a phone call. An unexcused absence will result in limited playing time at the next sport event.
Please note: The success of the overall team is determined by the level of commitment from the players on the team. It is hard to coach a team and experience a successful season when athletes are consistently missing practice or games.

Commitment is a life skill that is necessary and can be fostered in a positive way through participating in ACS athletics.

Students must be present for a full school day to participate in athletic practices and/or games. If a student leaves school due to sickness, even if they are feeling better they may not participate in that evenings practice/game. If a student leaves for a doctors appointment (ex. dentist) at the end of the school day that is considered excused and they may still participate.