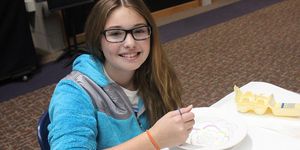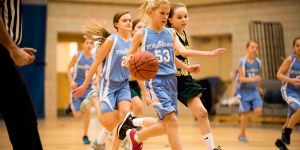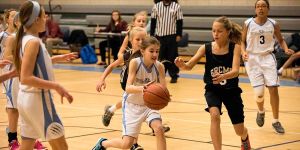 6th Grade
Sixth grade is a year for many great new experiences. Students enjoy switching classes, learning science through labs and experiments, using computers more often, and having more freedom and responsibility. Other highlights of the year include the 56er Mixer, the two-day service project, a week of exploration activities, sport teams, class trip, and the World Fair project.
Curriculum Overview
Sixth grade is a year of learning and learning how to learn. In addition to the academic subject areas, the sixth grade focuses on developing study skills, learning methods, organization, and prioritizing tasks and assignments. We are intentional about growing the young Christian adolescent spiritually, intellectually, emotionally, physically, and socially.
Sixth Grade Science offers opportunities for students to investigate a variety of physical, earth, and life science concepts. Students use and develop scientific models for understanding matter, forces and motion, and energy. They use these models to describe weather on Earth as well as magnetic force and electricity. A large portion of the year is also dedicated to studying the diversity of life in God's creation.
In math we cover five key units that will help students build a strong foundation for upcoming math courses. The five general units that we do cover are:
Fractions, Decimals and Percents
The Number System
Expressions and Equations
Geometry
Statistics and Probability
We spend special time helping students grow in their ability solve multi-step problems. We show and encourage the process of problem solving and mathematical thinking. These skills are foundational for them as they continue to grow in their math abilities.
Language is a gift from God. The study of Language Arts embraces listening, speaking, reading, writing, spelling, and grammar. In sixth grade the students will develop an appreciation for literature and language through several novels and short stories, research and writing, spelling and speaking, as well as a review of sentence structure and the parts of speech. Students thoroughly enjoy the interdisciplinary World Fair project which includes creative, comparative, informative, and persuasive writing pieces.
Band, Orchestra and Choir are all offered during 6th grade. The study of music further enhances the development of the brain. Learning an instrument uses unique parts of the brain that have been shown to enhance learning skills in other areas. During band and orchestra we work through method books and additional music resources. During choir we sing a huge variety of songs, study different types of music, watch and learn the music from at least one musical, continue to build theory skills and also do at least two performances during the year.
Physical Education is offered two times a week for 45 minutes each. In 6th grade our focus is on learning the rules of the different sports and activities that we play throughout the year. We teach these sports and activities to show the students different ways that help us to keep active and healthy for life. A few extra experiences in 6th grade PE include the Super Snow bowl, where we play a grade wide football tournament outside in the month of January.
This year in Bible your child will be studying the Bible with a focus on the first half of the Old Testament. We will not only look at the stories of the Bible in the context in which they occur, but we will also look to apply these stories to your child's life so they can grow in their faith. We will focus on presenting the Bible as the story of God's actions and words, written so that people might know God and themselves, accept his gift of salvation, and live lives of joyful service. We will view the Bible not only as a history book, a theological treatise, and a guide book for life, but also and most importantly as the divinely inspired and infallible Word of God. We will show that each part of the Bible has a particular purpose and that all parts fit together to show God's plan of salvation for His people.
We want students to be knowledgeable of the stories of the Bible, so that they grow in wisdom, sensitivity, and creativity. We want to help students make an informed commitment to Christ as Savior and Lord, and to live that out through love, obedience, and service as they grow in their faith.
Tell them and they will forget.
Show them and they will remember.
Involve them and they will understand.
Special Events
Spiritual Retreat
Small Groups & Chapels
Weekly devotions lead by parents
Art Prize Field Trip
Spelling/Geography Bee
Super Snow Bowl
Greek Olympics
World Fair Project & Night
Intramurals during noon hour
6th Grade Sports (basketball, volleyball, track, swimming, golf, soccer, ski club)