2016-2017 Preschool Registration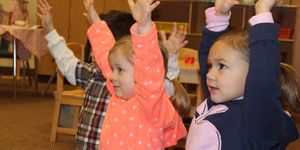 We are eager to have you join our ACS School family in 2016-2017. Together, we look forward to connecting mind, body, soul and community and becoming "Faith. Strong."
Please fill out the registration form below to enroll your child for the upcoming school year.
Registration begins Dec 16, 2015 and, with priority given to current and alumni families, is accepted on a first come-first serve basis. Enrollment is possible throughout the school year as openings allow.
Note: enrollment is only considered complete when payment for the first month has been provided; you may pay via credit card online, or send a check to school (please indicate "Preschool Registration" and your child's name).
A printable form (77 KB, PDF) is available if needed. Please return it to the ACS office as soon as possible to secure your spot.