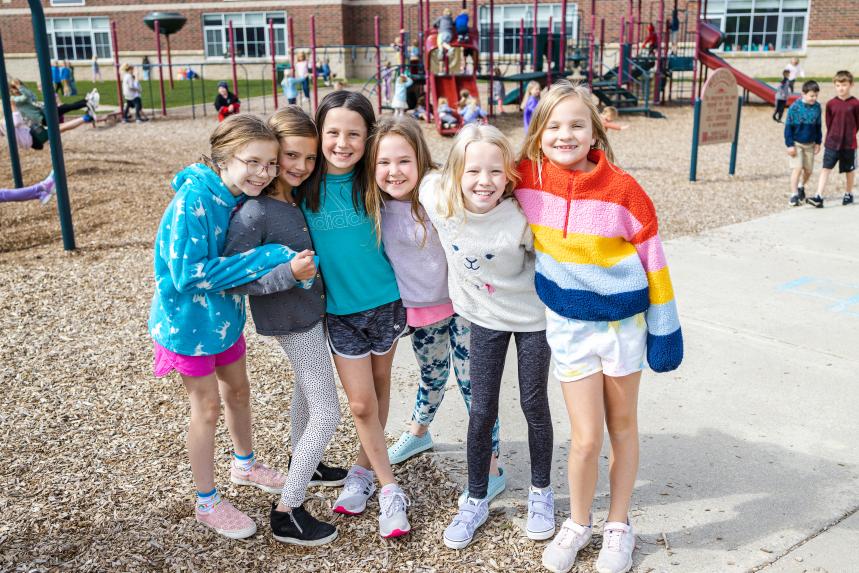 Ada Christian Elementary School – Kindergarten through 4th Grade – is committed to academic excellence. We provide a comprehensive curriculum taught from a Christian perspective, integrating Biblical principles into all areas of learning.
In addition to the core subjects of language arts, math, science and social studies, Ada Christian has specialized instructors in each of the following areas: Art, Music, Physical Education, Spanish, Band, Orchestra, and Choir. Our story based Bible curriculum is published by Christian Schools International. Media center and technology instruction is also offered. Below you can find an overview of the curriculum, if you would like a more detailed summary, please click the grade links on the left.
Subjects
Language Arts — Reading, literature, grammar, writing, spelling, and speaking.
Science — Hands-on explorations, understanding of laws of natures, discovering the world.
Math — Addition, subtraction, multiplication, division, problem solving in form of real-world experiences.
Social Studies — Communities, states and regions, the United States, other countries, map skills, government.
Bible — Story based Bible curriculum through Christian Schools International. Students learn the stories and principles of Scripture, discovering what these tell us about God and ourselves, and how to apply them to life to today.
Art — Style and elements, artists studied.
Music — Singing, movement, reading music, playing recorders and bells, performing as choirs.
PE — Skills for athletics, health and fitness for a life of activity, team play.
Spanish — Begins in 4th grade, with a focus on culture, fun, and functional language.
Resources & Activities
Technology — Computer lab is used at each grade, with integration of skills into the discipline areas of the curriculum. Keyboarding taught in grades 3 and 4.
Media Center — Books read, authors presented, research skills taught, use of media center integrated with other areas of the curriculum.
Educational Support Services — provided through an on site resource specialist and para-professionals in conjunction with the Christian Learning Center. Social Work services are provided through a grant with Pine Rest. Forest Hills School District provides speech, physical and occupational therapy to our students upon referral. Vision and Hearing screenings are done by Kent County Health Department.
Weekly Gathering Times & Chapels — specially designed times of prayer, praise and worship for the students and teachers.
Curriculum Enhancements — arranged to complement specific areas of study at each grade level. These include field trips, fine arts programs, and guest speakers.
Service Projects — scheduled to provide opportunities for students to give of themselves in service to the community.
Curriculum Materials and Resources
Extracurricular Programs
Teaching the whole child mind, body and soul in Christian community extends far beyond the school day at Ada Christian. There are a variety of extracurricular activities for our elementary students. Our Activities page will give you a list of multiple opportunities. Others may be added throughout the school year and they will be noted in our weekly Ada Connection. PurePlay is a wonderful opportunity for students to be active and build new relationships outside of the school day.