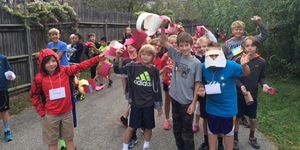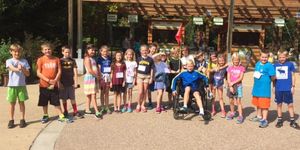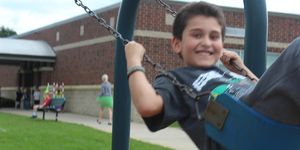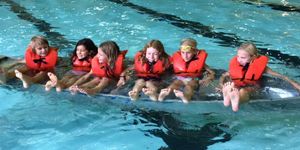 4th Grade
Fourth grade is an amazing year of growth and discovery in God's world. For the first time, students experience switching classrooms for Bible, social studies, and science. This is also the first year for earning letter grades. Fourth graders become more independent as learners as well as community members as they work together in regularly scheduled grade-level activities.
Curriculum Highlights
Science
Students enjoy hands-on learning through our FOSS kits. Our investigations focus on (1) Environment, (2) Soils, Rocks, and Landforms, and (3) Energy and Electromagnetism. Through it all, students learn and reflect on God's wisdom, power, and glory in how He created our world.
Math
Students build on their knowledge of addition, subtraction, multiplication, division, fractions, decimals, measurement, and geometry. Real world problem-solving is a major focus as we learn how math plays a part in God's world.
Language Arts
Students enjoy reading self-selected, "just right" books, along with various novel studies as they practice reading strategies, increasing their comprehension and fluency. "Roadtrippin' Michigan" keeps us on track with our reading minutes, while "Bring On the Books" is our winter program that motivates us to try new genres. Students continue to increase their knowledge of spelling and grammar rules. In addition, their writing curriculum guides them through narrative, persuasive, and informational writings.
Bible
4th graders learn more about the development of the Bible and how to navigate its pages, including memorizing the books of the Bible. The curriculum then picks up with the stories of the kings through the prophets, emphasizing that while people fall short, God keeps his covenants throughout history.
Physical Education
In 4th grade, the basic skills are further developed. Sport-specific skills are reinforced and put into practice in more team-oriented games where being a good teammate and playing by the rules are priorities. Fitness activities continue, as students are encouraged to be active and to take care of the bodies God has given them.
Spanish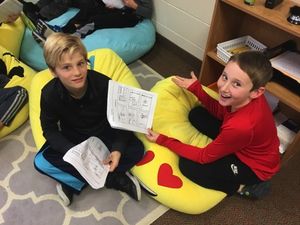 4th grade is the second year of our Spanish program. Students attend Spanish two times a week for 30 minutes each class. In class we learn new words through gestures, pictures and repetition. Then we create stories that students listen to and act out. The teacher asks lots of questions about the stories and students respond orally and in written form. Additionally we sing and read short stories. Students are expected to listen, read, write, and speak (when ready) in Spanish. The goal is to acquire language naturally in a hybrid immersion setting.
In fourth grade music we are focused on getting students ready for the next step of band, orchestra, and choir. The fundamentals in reading, and creating music are re-established. 4th graders are involved in choir and also learn how to play the recorder. Some events include: recorder concerts, various elementary concerts, Grandfriends Day, and singing the national anthem at the Whitecaps.
[IMAGE '1214' /]
Special Events
[IMAGE '1662' /][IMAGE '1661' /]
Zoo School
In September, students travel to John Ball Zoo for a week experiencing behind-the-scenes tours, wildlife encounters, and more. Students become experts about one zoo animal, observing this animal each day of the week..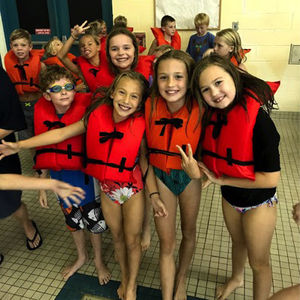 Water Safety
In October, students visit the Forest Hills Aquatic Center are introduced to basic rescue maneuvers, CPR, survival floating, and various safety drills.
Music
Many exciting things happen in music for fourth graders. Using Music Ace, students learn music theory which prepares them for playing chimes and recorders.
Field Trips
Additional field trips and excursions include:
Impressions 5 Science Center
Boulder Ridge Wild Animal Park
In-house Southwest fiesta