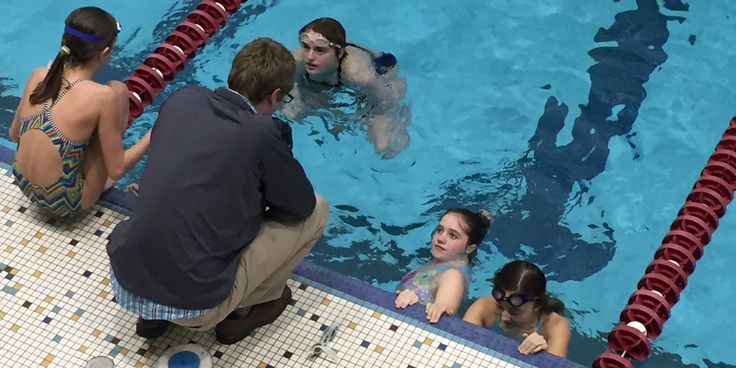 Swimming (5th-8th Grade)
Practice Information:
March 22 - April 24
Tuesday & Thursday 6:30-8:00pm, Wednesday 7:30-8:30pm
Location: Calvin University
Swim Meet Details:

When: April 24 @ 4:00pm (warm ups at 3:00pm)

Where: Calvin University Swimming pool
Address: 3201 Burton (use main entrance to VanNoord Arena)
Admission: $2/adult, $1/child, $5 max/family
Additional Information:
We will have a head coach, and 1-4 assistant coaches to help run practices at Calvin College and teach the fundamentals of swimming for all three schools. However, in the final meet, Ada and GRCS (Rockford/GRCMS combined) will compete as two separate teams. The coaches will take care of entries for both teams for this meet.
Experience as a competitive swimmer is NOT NEEDED to join this fun opportunity, just a willingness to learn!
List of Events:
Girls 100 Medley Relay
Boys 100 Medley Relay
Girls 100 Freestyle
Boys 100 Freestyle
Girls 100 IM
Boys 100 IM
Girls 25 Freestyle (6)
Boys 25 Freestyle (6)
Girls 50 Freestyle (7)
Girls 50 Freestyle (8)
Boys 50 Freestyle (7)
Boys 50 Freestyle (8)
Girls 25 Butterfly (6)
Boys 25 Butterfly (6)
Girls 50 Butterfly (7)
Girls 50 Butterfly (8)
Boys 50 Butterfly (7)
Boys 50 Butterfly (8)
Girls 100 Freestyle Relay
Boys 100 Freestyle Relay
Girls 50 Backstroke
Boys 50 Backstroke
Girls 50 Breaststroke
Boys 50 Breaststroke
Girls 200 Freestyle Relay
Boys 200 Freestyle Relay