A Note From The Principal
Centered On Christ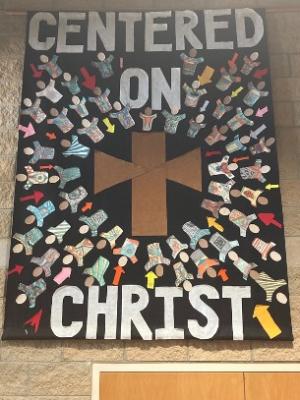 As I walked through the Commons a while ago, I was struck by the many banners that are hung in that space. Over the years, many themes have come and gone with great thought and care for that particular year. I hope lives have changed and our faith journeys have grown.
This particular theme/banner is the core of our mission and the work we do at Ada Christian.
Unfortunately, the longer something hangs in an area, the more it tends to blend into the wall and goes unnoticed. Thankfully, more and more people have been able to volunteer in our building and have noticed various items.
I wonder if we take the time to look at the important messages that surround us every day? Do we pause to reflect on what it means to live a life that is centered on Christ?
Spring is busy with a lot of events, great weather, ending of a school year, and beginning of the summer months. No matter what the season or what the event, be sure to reflect on each moment to know and understand that our lives are a testimony to the goodness of God.
This Week
MENistry
When: Friday's at 8:00am
Where: Brody's BE Café
What: Man in the Mirror book review
Who: ACS dads
Why: To be in community with other fathers of ACS students and grow deeper in Christ.
Questions? Contact Andy Anderson via text/call, 616-325-6116
Moms In Prayer
This week we're praying for our 7th graders and their teachers.
God is Worthy — One who has worth or value; honorable, admirable
Scripture: "Lord, may we live a life worthy of You and please You in every way: bearing fruit in every good work and growing in the knowledge of God." - Colossians 1:10
We're a group of Moms passionate about lifting up our kids and ACS faculty and staff in prayer — we pray every Thursday, 8:00-9:00am, in the front office. If you have any questions, give me a call (Kelly, 616.304.2963)
Now You Know
Dress Code
As weather warms up please review our school dress code policy regarding tank tops, shorts and flip flops.
Farm Market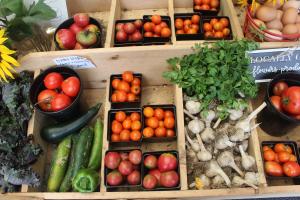 Our ​​farm market is back! Come visit our farm cart on Wednesdays 2:40-3:20pm outside of the front entrance. We will have veggies + herbs + flowers.
Library Winding Down
May is here and for the library it means that it's time to inventory our collection. After Tuesday, May 17, students will no longer check out books from the library. Thanks for all of your support this year.
Parents Night Out - May 20
Hey parents, if you're looking for a night out and have K-4 students, the 8th Grade Class is having an event to raise money for their class trip.
Parents' Night Out will take place on May 20, from 5:30-8:30pm. You can drop off your kids in the gym lobby between 5:30 and 6:00pm. We will have the gyms and commons open where your kids will enjoy a variety of games and fun led by the 8th graders. We will not be providing a snack, but if you would like your child to have one, please send one labeled with your child and we will have a safe location for it.
If you are interested, please fill out this form by Wed, May 18 so we can plan accordingly. There is no set price but donations are appreciated at the door. We will accept cash, check or card.
Thank you,
8th Grade Students and Staff
Hot Lunch Menu
The May & June menu is here! Take a look at what's for lunch the rest of the year and plan with your family.
Summer Camps & Tutoring
We will be offering a variety of camps and tutoring opportunities this summer.
Employment Opportunities
Please take a look at our employment opportunities and forward to anyone you know who may be interested. Ada Christian School has the following positions available:
5th & 6th Grade Social Studies Teacher
Covenant Care Aide
PTO Happenings
Walk-a-thon
Reminder: Walk-a-thon envelopes are due today!
Thank you for collecting donations for the Walk-a-thon to allow the PTO to support the school! Please sign the back of the envelopes, slip in any checks, and return them to school. We'll be counting checks and online donationsfirst thing Thursday morning to determine prize winners!
For the Walk-a-thon event on Friday, remember to have your kids wear their ACS apparel or school colors. We're looking forward to a fun day together showing our school spirit!
Mother Son Event - May 13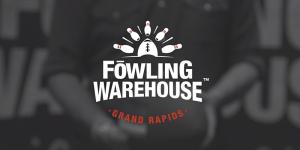 Mother Son Event - May 13
Friday, May 13, 6:00 - 8:00 pm, Fowling Warehouse Grand Rapids.
$10/person with a max of $40/family.
Sign up online (with processing fee) or in the office (no processing fee).
ACS Athletics
PurePlay
Soccer: Girls @ 9:00, Boys @ 10:30
Track and field today until 4:15pm. Track meet next week.
Tennis Tuesday: Going to the Ada Park courts next week. Please wear our tennis t-shirt.
Calendar Reminders
Apr 28 - Fine Arts Night
May 06 - Grand Friends Day (Dismissal at 11:30am)
May 09 - No School - Staff In-Service
May 13 - Walk-a-thon
Requested Announcements
Sports Physicals
Current 8th graders planning to play sports in high school in the 2022-23 school year need to have a MHSAA physical form on file with the high school athletic office before they are allowed to participate. A valid physical for 2022-23 must be completed any time after April 15, 2022. You may print out a physical form here. This form must be completed with all signatures in order to participate in sports in high school. You may attach your doctor's office physical form for the doctor portion of this form but the parent portion and all signatures need to be completed on this form.
Family Fun & Fire Safety Day
May 14, Family Fun & Fire Safety Day
1:00pm - 3:30pm at the Ada History Center - 7144 Headley St
No Charge.
Interact with Ada firefighters, practice fire safety, see a demonstration of the jaws of life, get a picture taken with a fireman, explore a little of Ada's history and enjoy a treat. Come celebrate Ada's Hometown Heroes.
Looking Ahead
2022-2023 Calendar
Below is the calendar for next school year.
Aug 23 - First Day of School (Half Day, dismissal at 11:30am)
Sept 2-5 - No School (Labor Day)
Sept 26 - No School (Teacher In-Service)
Oct 19-23 - No School (CEA Convention)
Nov 23-27 - No School (Thanksgiving Break)
Dec 21 - Half Day, Dismissal at 11:30am
Dec 22-Jan 2 - No School (Christmas Break)
Jan 3 - School Resumes
Jan 16 - No School (Teacher In-Service)
Feb 16-20 - No School (Winter Break)
Mar 30-Apr 9 - No School (Spring Break)
Apr 10 - School Resumes
May 5 - Grand Friends Day (Half day, dismissal at 11:30am)
May 29 - No School (Memorial Day)
May 31 - 8th Grade Graduation
June 2 - Last Day (Half day, dismissal at 11:30am)