A Note From The Principal
Psalm 145:3
"Great is the Lord and most worthy of praise. His greatness no one can fathom."
This week let's focus on this text for a moment.
A few ways we are able to do this at Ada Christian School is with a daily routine of beginning our day in prayer and with devotions. We also worship in Gathering Time for our younger students and chapel for our older students. Various adults get to lead as well as requesting students to help out.
This morning many students around the world reflected on a text in Romans and met around the pole to pray. This is a great tradition for those that maybe don't have the opportunity to pray in school or be able to share their faith openly as they might like to do.
ACS has the benefit of worshiping in all areas of its day and teach from a reformed perspective about how we do see the good in others and in our Great King, the brokenness of our world and how we need to be instruments of change and restoration because of the fall of humankind due to sin.
Be assured that our students see Jesus through our faculty and staff and we long to be Jesus' hands and feet for them. We ask for prayers for us as we know in our imperfection, Christ can and does make it new every morning.
His greatness no one can fathom!
This Week
Moms In Prayer
Meets Thursday mornings from 8:00-9:00am in the back conference room in the office. Contact Kristen Yeh (616-307-2488) if you have any questions.
Action Needed
Please Review Safety Procedures
The safety of our students and their families is a top priority. Please review these important daily procedures:
Afternoon Pick-Up (3:00pm-3:10pm)
From 2:30-2:50pm the bus loop is for preschool pick-up only, please do not park in the bus loop at that time. If you need to pick up your child early from school within that time frame, please park in the lot.
The driver must remain within the vehicle at all times while using the car loops. Car loops are not for parking.
Load and unload from the curbside only.
It is important cars do not block the Fox Hollow entrance.
When parking, please back your car into a spot. It is too easy to miss seeing a child when backing out of a spot.
Please review this video for more helpful reminders:
Parent Teacher Conferences - Oct 17 & 18
Please complete the Parent Teacher Conference Form with your preference of nights by today, Sept 28.
Hot Lunch - Oct Menu
The lunch menu for Oct (1 MB PDF) is now available, please take time to review this as a family.
Now You Know
AmazonSmile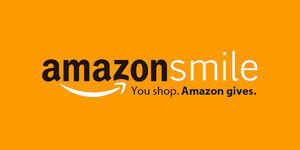 ACS participates in Amazon's program that automatically contributes funds to a charity of your choice.
AmazonSmile is a simple and automatic way for you to support your favorite charitable organization every time you shop, at no cost to you. When you shop at smile.amazon.com, you'll find the exact same prices and selections as Amazon.com, with the added bonus that Amazon will donate a portion of the purchase price to your favorite charitable organization.
Select the Ada Christian School Society as your charity and we'll benefit every time you purchase – easily and automatically.
Picture Orders
If you ordered the digital files of your school photos you should have received an email. If you have not received your requested digital prints or have questions please contact Karen Huttenga (khuttenga@sbcglobal.net or text 616-293-6877).
Physical prints are set to be delivered sometime next week.
Support for Siblings with Disabilities - Sibshops
Brothers and sisters of children with special needs have a group that's just for them, Sibshops. Two monthly peer support groups are offered in Grand Rapids. If you think your child(ren) would benefit from participating in Sibshops, please contact Andréa for more info or to sign up for the groups.
Check out the flyer for more information.
Elementary Christmas Concert K-4th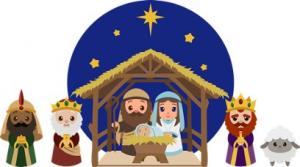 We invite you to "The Wonder of Christmas" happening Thursday, Dec 01 at 6:30 pm. Please have your child dressed in nice Christmas attire. Looking forward to starting off the Christmas season with you!
Scrip Cards
Due to rising shipping costs (for plastic gift cards), and the higher demand for Reload cards, e-cards or ScripNow cards, we will only be releasing orders for Plastic cards on the first and third Wednesdays of the month. This schedule will begin Oct 5, 2022.
If you have any questions, please feel free to reach out to kids@adachristian.org. 
Foundation Dinner - Nov 10, 2022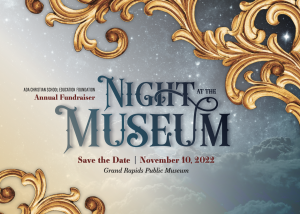 Mark your calendars for a
Night at the Museum
on November 10, 2022. Come enjoy a magnificent evening at the Grand Rapids Public Museum as we gather together to celebrate Ada Christian School. Our annual fall gathering is the signature fundraising event for the Ada Christian School Education Foundation, which provides essential support to our school.
Registration is open and sponsorships available
Tech Time Talk
Digital Citizenship also involves finding a healthy balance with technology. Common Sense Media offers resources for Family Engagement, with some conversation starters.
This week, the focus of the conversation is on responsible decision making. The goal is to have meaningful conversations with your children about their digital life.
Week 5:
Unicycle Club - Last Call
The ACS Unicycle Club is for 1st-8th grade students who would like to learn how to ride a unicycle or progress in their unicycle skills. We are offering the first club of the school year during the month of October.
We will meet the four Tuesdays in October after school from 3:05pm-4:00pm starting on Tuesday, Oct 04.
We provide the unicycles, and you provide the rider. The club will be capped at around 20 members. Unicycles are provided for anyone who does not own one.
The cost is $30 for new riders and $10 for returning club members who can ride on their own and will be bringing their own unicycle. Sign-up online. If you are registering multiple children, please fill out an individual form for each child.
Members will be admitted on a first come, first served basis. If the club reaches capacity, a waiting list will be started. Questions? Contact:
Mrs. Boerman (gro.naitsirhcada@namreobl) or Coach DK (gro.naitsirhcada@enielkeds).
Protect Young Eyes - Oct 03
You are invited on Oct 03 at 6:30pm for a special parent presentation from Protect Young Eyes, titled the Digital Culture of Kids. Protect Young Eyes will be meeting separately with our 56ers and 78ers during the day for an age appropriate presentation about healthy use of technology.
After 7+ years, over 1,500 presentations, testifying in front of Congress, and countless conversations with parents, students, educators, and officers, Protect Young Eyes has discovered that parental controls alone don't work and instead, there are 5 traits that often determine digital success in many families. They are called the 5 traits the Digital Trust Framework. What is Digital Trust? Do you have it? How does it apply to conversations about social media? Pornography? YouTube? TikTok? This fast-paced talk will use stories, simple examples, and quick tips that will give your family immediate actions.
Our desired outcomes include:
A deep understanding of how to build Digital Trust in your family.
Awareness of the hardware and software tools that support your digital goals.
How to use practical solutions so that your family is prepared, balanced, and protected online.
To help us prepare, we ask that you register for this free seminar.
PTO Happenings
Let The Fund Raising Begin
Charleston Wrap fundraising packets came home yesterday. If your packets have already found their way to the island of lost papers, there are extras available in the PTO drawer in the office. Better yet, feel free to use this link Charleston Wrap Online Registration to order online. This is also a great way to involve out of state friends and relatives. Be sure to use our organization ID 20734 and follow the prompts.
In addition to the prizes offered through the Charleston Wrap organization the PTO will provide the following incentives...
Preschool class with highest sales- Ice cream sundae party.
Highest $$ individual sales- earns a special parking space for the year and 4 passes to Launch trampoline park.
Top 2 classes with the highest sales- Will get to throw pies at their favorite principals
For each $100 sold- Name entered to win one of our top prizes: Principal for the 1/2 day, weekly lunch delivery for a month, picnic lunch in the library with friends, or a $100 gift card to a store of their choice.
If every student sells $50 in prizes or secures a $25 tax deductible donation, we'll meet our fundraising goal. Thanks in advance for your faithful support of the PTO.
Support the PTO
In addition to our fall and spring fundraisers below are two easy ways to support the PTO throughout the year.
Box Tops
Buy participating products and use the Box Tops app to scan your store receipt. The app identifies eligible products and earnings are credited to your designated school online. Even if you're shopping online or doing grocery pickup, you can still submit your digital or email receipt with the Box Tops app and earn. Twice a year, our school gets a check!
Direct Your Dollars
Do you shop at D&W, Forest Hills Foods, or Family Fare? If so, please save your receipts! SpartanNash gives Ada Christian School a $1,000 check for each $150,000 in receipts collected.
The money earned through this program goes directly back to our students through the PTO. Ask your family and friends to save receipts too! Every little bit helps. Receipts can be turned in at the ACS office.
Questions? Please contact Kristen Yeh (moc.oohay@hey_netsirk, 616.307.2488).
ACS Athletics
PurePlay (Y5's - 4th grade)
Girls @ 9:00am Boys @ 10:30am
We are hosting Lego league, Volleyball and Soccer. Please park in designated areas.
Basketball signups are open for boys and girls.
1st-4th grade combines with GRCES and involves clinics with high school players and team play.
Y5/K is only ACS students hosted by Coach DK.
Calendar Reminders
Oct 12-18 – Book Fair
Oct 17-18 – Parent Teacher Conferences
Oct 19-21 – No School
Nov 10 – ACSEF Annual Fundraiser