Whatcha Doin' Out There – Sept 2019
Summer Camps
We had 82 kids in Farm and Forest Adventure Camp or Farm Club this summer at ACS.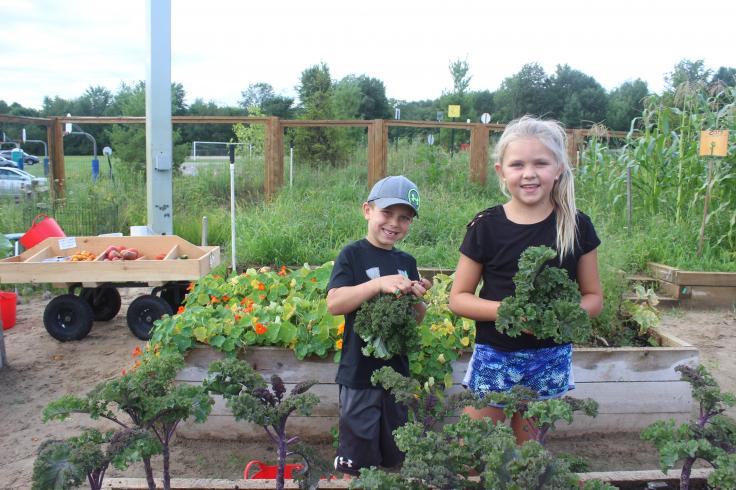 OE 2019-2020
The log cabin cedar shake roof will be put up by the eighth grade. Native American Longhouse is being constructed by many different grades.
Grade Level "Schticks" another busy year ahead for the kids outdoors:
3rd Grade - Birds
4th Grade - Veggies and Wednesday Market
5th Grade - Goats: taking care of the 5 mommas
6th Grade - Chickens: care for birds and running "Got Yolk"
7th Grade - Maple Syrup: running ACSyrup in Feb and March
8th Grade - Legacy Project: this year finishing the Log Cabin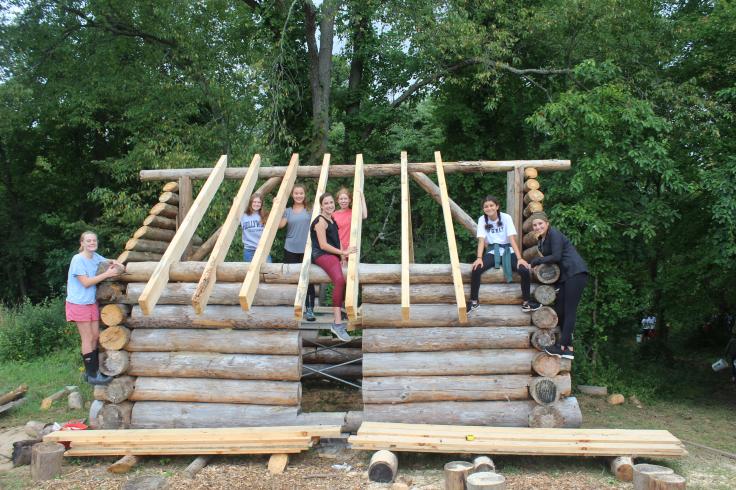 Wednesday is market day
Buy fresh eggs, cut flowers, veggies, maple syrup at the 4th grade ACS Market from 7:40am-3:20pm year round.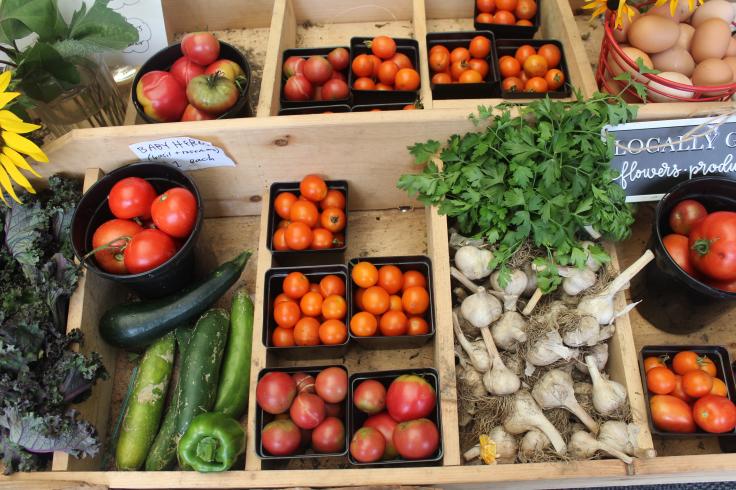 Trails
Our 3 miles of trails are being groomed and ready for family adventures. Visit the log cabin, sugar shack, Native American village, the frog pond, find the goats out in one of the pastures, climb the mountain, cross the stumps through the wetlands, feed the chickens clover through the fence.
There are 10 owls hid along our trails. Find one (or more) and bring to Mr. Hoo for a prize!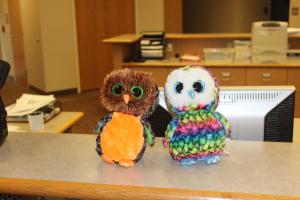 Check out the eighth grade signs set up at three different habitat areas: the prairie, the woods, the pond....bring your phone and click on the bar codes for interesting information.
Treasure Hunt
A treasure box is hidden somewhere in our outdoors. The first clue is below...it will lead to another clue....and another....and then? TREASURE!
The clues will also be posted on the OE bulletin board by the hoophouse.
it's Hidden out tHere...the first ever treAsurE
for just oNe or a lucky group's pleasure
the Work of the bee is your first key
anD the shape of their famous architecture
it's hiddeN inSide a manmade hole
not ouTside..not the woRk of a mole
yoU don't hafta dig C
and iT's not very big
bUt it'll make you happy Right down to your soul E