Whatcha Doin' Out There? – Sept 2018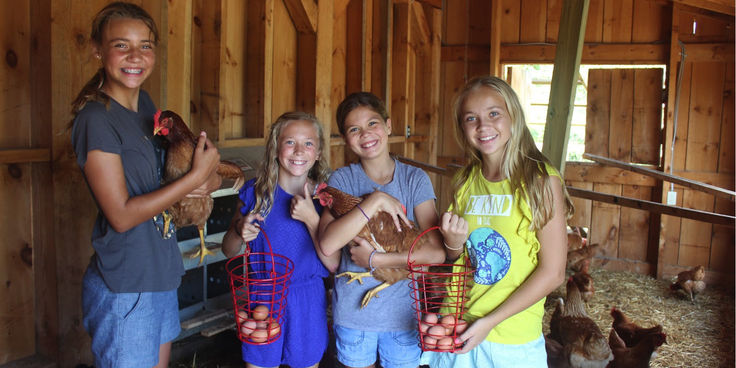 Wonderful Workers
The sixth grade egg business "Got Yolk" is in full swing. Our chicken checkers and coop cleaners help run our business.
We are looking for 20 customers who would like to receive 1 dozen eggs per week for $3. The remainder of our eggs will be sold for $4 a dozen. See Mr. Hoo or sign up at the farm stand on Wed & Thur after school.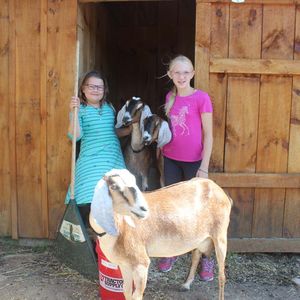 Our fifth grade students work hard each lunch caring for our beloved ladies: Moonlight, Joy and Beau. Once again we are hoping for beautiful baby goats next spring. "Dreamgoats" sells a half gallon of milk to over 20 customers each week.
Pioneer History
We are busy learning as we're doing. The kids will be using augers, chisels, adze, drawknives, cider press, grape press, grain grinders etc.
Building a log cabin, churning butter, cooking with a dutch oven, making apple cider, wild grape juice, drying herbs, harvesting Native American "three sisters" garden, potatoes, squash, gourds and pumpkins.
Respect, Work, Love
Our every week Outdoor Ed talking points and God's Kingdom intent for His world.
Wednesday, Thursday Sales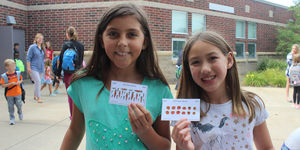 Join the many families that have already bought their punch cards for eggs and veggies throughout the school year. Fourth graders are ready to help you after school on Wednesday and Thursdays.
Outdoor Photo Fun
We want to know WHAT YOUR DOIN' OUT THERE with your family.
How to enter: Tag a picture of your family or your kid(s) doing something OUTDOORS to ACS Facebook. A hike, running the dunes, looking under a log, in a tree...WHATEVER!
Mr. Hoo and Leah will select the winning entry. The selected winner will receive a free $20 punch card and another free $20 punch card for a random drawing entry. Winners will be announced in next month's issue of WHATCHA DOIN' OUT THERE?
Join the Adventure
Sat, Oct 12 from 8:00am-12:00pm
Log Cabin & Native Longhouse building
Composter Construction
Cider Press
Trail chip spreading
BIG OLE' fire with s'mores at 11:30am
Holler at Mr. Hoo or Leah if you can help. Even during or after PurePlay.
OR
Anyone (grandparents, parents, former graduates) who has time during the week to volunteer we need help with trail work, gardening, light carpentry and assisting with classes. Reach out to Mr. Hoo and he will put you to work.