Ada Connection – Sept 05, 2018
This Week
Parent Information Night – Thur, Sept 06 at 6:00pm
This coming Thur, Sept 06, we will have our annual Parent Information Night beginning at 6:00pm. This evening is a wonderful opportunity to get acquainted with your child(ren)'s teacher/teachers for this school year and to meet the parents of other students that will be sharing this adventure with you.
| | | |
| --- | --- | --- |
| 6:00pm | Welcome | South Gym |
| 6:10pm | Whatcha doin' out there? with Mr. Hoo | South Gym |
| 6:40-6:55pm | K-4 Session One | Homerooms |
| 6:40-7:25pm | 56 Session One | Commons |
| 6:40-7:25pm | 78 Session One | Band Room |
| 7:00-7:30pm | OE Walking Tours & Farm Stand | OE Room |
| 7:00-7:15pm | K-4 Session Two | Homerooms |
| 7:30-8:15pm | 56 Session One | Commons |
| 7:30-8:15pm | 78 Session One | Band Room |
Moms In Prayer
Come join us on this journey when you can. We meet weekly on Thursdays,8:00-9:00am, in the ACS office back conference room. Not sure? Have questions? That's why we start every season with an informal coffee as an opportunity for you to meet other Moms, learn about Moms in Prayer, and ask questions.
Informal/informational coffee:Thur, Sept 06, 8:00-9:00am, in the ACS office back conference room. Younger siblings are always welcome!
Need more information? Contact Kelly Stafford (616.304.2963, ten.tsacmoc@droffats-kj).
School Pictures
Smile! Your family's photos are ready to view:
Visit Huttenga Photography
Select Ada Christian School Session using password "ACS2018"
Locate your family's last name and enter your family password (sent in an email yesterday).
Select the poses you would like to purchase (the photos you see are without edits and will be edited after selection).
Fill out the order form sent home with your child and send back to school. Orders are due Fri, Sept 21.
If you want retakes, you need to email Karen Huttenga (ten.labolgcbs@agnettuhk) with your child's name and homeroom no later than Thu, Sept 13. Retakes are Tue, Sept 18.
Action Needed
Hot Lunch Accounts
Hot lunch is off to a great start. Here's a few of the highlights.
All families K-8 need to have an active Send Money to School account for the 18-19 school year. You must set up an account before your child may eat. If you already have an account you will still need to log in and connect your students.
You will need Student ID number(s) for your child(ren) which you can find next to your child's name when logging into PowerSchool.
Create an account

Visit https://www.sendmoneytoschool.com to set up your account.
Select "Grand Rapids Christian" as your school district.
Select "Ada Christian" as your school.
Add your students to your account using student ID number.

Add money to your account
You can add any amount of money at any time.
Review the menu
Updated monthly.
Free and Reduced Lunch applications are available at www.lunchapp.com
Select Grand Rapids Christian as your school district.
Volunteers Needed
We need and appreciate our lunch volunteers. What a wonderful way to connect with others and see what your children are eating! Hot lunch volunteers are needed from 10:45am-1:15pm.
Available? Sign up for a day that works for you.
Contact Shelly VanGoor if you have questions (gro.scrg@roognavs, 616.325.3461)
Now You Know
Class Coffees
All coffees will be held in the ACS Outdoor Ed Woodshed from 8:00-9:00am. Childcare provided for K-4th grade class coffees. There will be signups the first week of school to have a few parents from each grade bring food.
Sept 11 – Kindergarten
Sept 12 – 1st grade
Sept 13 – 2nd grade
Sept 14 – 3rd grade
Sept 18 – 4th grade
Sept 19 – 5-8th grade
Education Foundation Dinner - Thur, Nov 08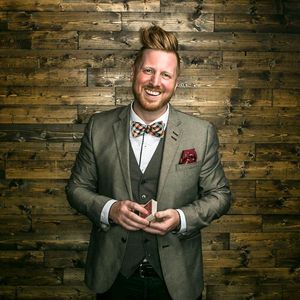 A Magical Night of Wonder and Inspiration! The annual fall dinner held at the Amway Grand Plaza is the signature fundraising event for the Ada Christian School Education Foundation, which provides essential support to our school. This promises to be a magical night of wonder and inspiration as we welcome Christian Illusionist, John Michael Hinton and honor Ray and Jeannine Lanning with the 2018 Distinguished Service Award.
Watch your newsletters and mailboxes for sponsor and ticket information, invite your friends, and be a part of this great evening.
PTO Happenings
Carnival Success
Thank you to all who made the Carnival and Back to School Picnic such a wonderful success! What a fun way for the children to begin the year.
We have an opening for a Co-Chair for the Carnival for next year! This is the perfect opportunity to be a part of such a classic childhood memory for your children and others. What could be more darling than a little school carnival on a summer evening? We would truly appreciate your help for next year, we have a great team in place but we need just one more.
Interested? Contact Holly Karasinski (moc.liamg@4322kylloh, 616.901.8882)
Our promotions team would like to thank:
Forest Hills Foods for providng cookies for the All School Picnic
NuVu Fuels for providing paper products for the picnic
Welcome Back
Be sure to pick up your PTO Calendar of Events and check out opportunities to be involved at our PTO table at the Parent Orientation this Thursday evening.

Can't make it? That's ok, you can download the calendar . And keep an eye on the Ada Connection for upcoming ways to get involved.
Fall Fundraiser
What better way to celebrate Fall than curling up with a good cup of coffee and a Charleston Wrap catalog?
Our PTO Fall Fundraiser provides the resources to power our programs events all year long, as well as providing teacher and classroom support. We will kick off the fun on Sept 17 and close up shop on Oct 12.
Interested in getting involved? Good news, there's still an open Co-chair position! You'll have the opportunity to work alongside a team of volunteers to track the orders to determine awards and the joy of putting on a pizza and ice cream party for the winning classrooms.
Contact Holly Karasinski (hollyk2234@gmail.com, 616.901.8882) for more information.
School Party – Sept 24
Meet your Ada Christian School friends at Robinette's Apple Haus, 3142 4 Mile Rd NE Grand Rapids at 10:00am on Mon, Sept 24 for a fun fall day.
Activities include corn maze, pillow jumping, and apple picking. Tickets for the following activities are available for purchase on site: $5 pillow jumping, $7 corn maze or $11 combo ticket for both.The playground in front of the Apple Haus is always free!
ACS Athletics
PurePlay
Fall soccer – Sept 08 – Boys @ 9:00am, Girls @ 10:15am
Running club will be Wednesdays from 3:00- 4:15pm – Sept 12, 19, 26, Oct 03, 10.
Email Coach DK to sign up (gro.naitsirhcada@enielkeds).
Want more details? Visit the PurePlay website.
Calendar Reminders
Sept 06 – Parent Information Night 6:00pm
Sept 18 & 19 – Picture Retake Day
Sept 24 – No School (Inservice day)
Sept 28 – No Forest Hills Transportation (AM)
Oct 18 & 23 – Parent/Teacher Conferences
Oct 24-26 – No School (Teacher's Convention)
Requested Announcements
Beckwith Hills CRC – Job Opening
Beckwith Hills CRC is looking to hire a part-time church Administrative Assistant. This position facilitates the administrative clerical responsibilities of the church. The general schedule is 9:00am-3:00pm on Tues through Thur (18 hours). Flexible schedules, job sharing, and other possibilities will be considered. Please go to beckwithhillscrc.org/staff/ for additional information and to apply. Applications (or questions) may be submitted by email to the church Clerk (ten.labolgcbs@ettiwakram) or by mail to the church office (2100 Chelsea NE, Grand Rapids, MI 49505). Applications are due by Tuesday, Sept 18.
Junior Cheer Program
Attention all girls in grades PK-6: The 24th annual GRCHS Fall Junior Cheer program is back! This year, the Junior Cheer clinics will be held on Monday, Sept 10 and Monday, Sept 17. Registration takes place immediately prior to the Sept 10 clinic from 3:30–4:00pm. Clinics will be held in the Quest Center at Grand Rapids Christian High School and will begin at 3:50pm. and end at 5:15pm. The Junior Cheer game is scheduled for Friday, Sept 21, which also happens got be Homecoming against the Forest Hills Eastern Hawks!
If you are unable to accompany your daughter at the first clinic on Sept 10, you may pre-register by contacting Varsity Cheer Coach, Jacquie DeJonge (616.949.7516).