Ada Connection – May 20, 2020
A Note From Principal Brower
Final Drop-Off
May 26-28 - 9:00am-1:00pm
Tues, May 26 Last Names beginning with A - G
Wed, May 27 Last Names beginning with H - O
Thurs, May 28 Last Names beginning with P - Z
Locker Clean Out
Teachers will communicate a plan with you on how to remove student belongings and return any school books you may find. Parents will not be asked to clean lockers.
Library Book Turn In
The library will be closing up shop next week and we would like to have all of the books returned on the turn in dates. You will be getting an email in the next few days listing the books that are still checked out to your child(ren). There will be an obvious spot for books to be returned out front.
Tech Turn In
Mr. Musch will be setting out Tables/Racks for each grade level that needs to return devices. He will provide checklists (available on OCL page) for parents to print out, complete and place in device cases when turning devices in.
Drive Bye
Drive over to ACS next Friday, May 29, from 11:00-11:45 for a drive "bye" before we officially begin summer break. See you soon!
Now You Know
May Musical Moment
Here is Ada Christian's own Mrs. Potts - Zoe Wise - singing "Tale as Old as Time". Enjoy this special moment from our musical at Ada Christian.
Pop Can Collection
Do you have bags of empty pop cans sitting in your garage? We've got a solution for you! The 5th grade team is collecting pop cans to raise money for the 5th grade camp fund.
Who? Ada Christian Families
What? Bring your garbage bags full of cans to school (preferably double-bagged and tightly sealed)
Where? Bring your bags to the front of school and drop them off in the bed of the school truck - the 5th grade teachers will be around to help
When? Come to school on your assigned drop-off date.
Why? To raise money for 5th grade camp.
GRASP
Previously ordered GRASP materials will be available for pick-up next week. You will find these items with your child's other classwork and belongings.
Summer Tutoring
Looking for tutoring opportunities this summer? Several of our teachers are offering tutoring.
Employment Opportunities
We are pleased to share that there are a couple of employment opportunities at Ada Christian for the coming school year.
The following positions are available:
FIRST LEGO League
You'll love FIRST® LEGO® League! The League is made of up to 10 kids that research a real-world problem (like food safety, recycling, energy, etc.). The team will be challenged to develop a solution using new knowledge and creative imagination. The team will also design, build, and program a working robot using a LEGO MINDSTORMS® kit, then complete "missions" on a table-top playing field. Teams compete against each other at exciting events where members will make new friends, show off what they have learned and invented, express team spirit, and celebrate! Sound like fun? What are you waiting for? Apply to join the ACS FIRST® LEGO® League today!
Coaches: Ms. Frens and Mr. Jorgensen (veteran FLL coach and former ACS parent)
Applicants: Students in grades 4-8 (Minimum 8 and maximum 10 students)
When: Mondays & Thursdays from September-December
(may also include weekend regional competition dates TBA)
Time: 3:15-5:00 pm
Where: Ada Christian School Media Center / Computer Lab
Fee: $300 The fee includes FIRST® LEGO® League competition application fee, t-shirts, snacks, supplies and coach stipend. All travel expenses related to competition (regional, state or world) are separate. Payment will be returned if team limit has been reached. Contact Ms. Frens (jfrens@adachristian) if fee is a barrier to participation.
ACS FIRST® LEGO® League: Please complete this application by Thursday, May 28. Cash App, PayPal and Venmo accepted for the $300 fee. Club limited to 10 participants. If more than 10 applications received, applicants will be selected based on various considerations as participation requires commitment and persistence.
*We anticipate meeting in person, but will keep you posted on the schedule as the future unfolds.
OE Happenings
As the weather warms up there is much work to be done on the ACS campus. Have some time and want to get outside? Sign up to help Mr. Hoo.
8th Grade Legacy Project - for 8th grade students and their families.
Mr. Hoo has also hidden several owls around our trails and outdoor campus, come wander and find them!
Moms In Prayer
This week we're praying for our 8th graders and their teachers - God is faithful — One who is reliable, constant, loyal, unwavering, steadfast and dependable
"Let me know that no temptation has seized me except what is common to man. And You, God, are faithful; You will not let me be tempted beyond what I can bear. But when I am tempted, You will also provide a way out so that I can stand up under it." - I Corinthians 10:13
We're a group of Moms (aunts/grandmas) passionate about lifting up our kids and ACS community in prayer. We are meeting virtually Thursday mornings 8:00-9:00am. If you'd like to be included in this virtual prayer meeting, please contact Kelly Stafford (616.304.2963, ten.tsacmoc@droffats-kj).
FACTS Action Steps
As a reminder, upon enrollment you will receive notifications from FACTS in three separate actions.
1. Confirmation of the total commitment you have made (this will include tuition and any donations).
2. Confirmation of the enrollment fee you have paid.
3. Confirmation of any financial assistance you will receive (please note that this may not happen immediately. Our team along with several churches are still calculating assistance.)
Contact Amy if you have any questions or concerns (gro.naitsirhcada@gnitnuocca)
2020-2021 Calendar
Here is a preview of our school calendar for the 2020-2021 school year:
Aug 25 – First Day (Half Day)
Sept 04-Sept 07 – No School (Labor Day)
Sept 28 – No School (In-Service Day)
Oct 13 – 2020 Annual Ada Christian Education Foundation Dinner
Oct 21-23 – No School (Teacher's Convention)
Nov 25-29 – No School (Thanksgiving Break)
Dec 19-Jan 03 – No School (Christmas Break)
Jan 18 – No School (In-Service Day)
Feb 18-Feb 22 – No School (Winter Break)
Apr 02-12* – No School (Spring Break) - *Please note, we will start Spring Break on Friday, Apr 02 and return on Tuesday, Apr 13.
May 07 – GrandFriends (Half Day)
May 10 – No School (In-Service Day)
Jun 08 – 8th Grade Graduation
Jun 09 – Last Day (Half Day)
PTO Happenings
Walk-a-thon - Class Prize Announcement
We wrapped up the Walk a Thon giving last Friday and we've been hard at work calculating the participation results for the class prize! We took into account the Facebook Event check-ins, the picture posts, and the online giving (number of givers, not dollar amount given) – we compared those results to the total student count in each grade and tallied up the final percentage totals.
Drumroll please...for the win we have the Mighty 1st Graders coming in a 38.2% participation! They have each earned a gift with popcorn and a Redbox code for a free family movie. Enjoy your special Movie Night 1st Graders! You may pick up your prize next week at the homework drop off at school.
An honorable mention goes to the Kindergartners who came in so close at 36.6% Participation - excellent job, K-Crew!!
This was a really fun event to plan, even with the virtual twist. Our hope and intent is that this brought joy and connectivity to your children and some sense of normalcy (sort of!) during this time.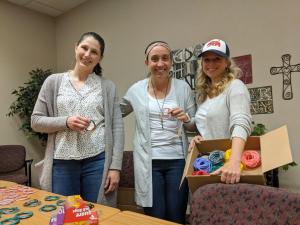 We had a fantastic team, Leslie Hulst joined us for her first year – she rolled up her sleeves and brought a ton of creative ideas and an incredible work ethic along with her. Sarah Plantinga stayed on to help again and lent her experience and athletic enthusiasm to the mix. We even landed some heavy-hitters with Mark Stuit in Development, and Dani Buchanan our #hashtagqueen - who worked hard behind the scenes setting up and managing the entire Facebook Event and online Giving Page. Thanks to all, what a fun group!
Our biggest thanks of all, however, goes to Remi Stuit and Zane Wanner – a duo of kindergarten bracelet-packing super heroes! They got right down to business setting up little piles of colorful bracelets for our crew to bag up – they did most of the work, we have them to thank!
Now, if Quarantine Time (yes, that's a real thing) got the better of you and you meant to give but didn't quite make it – we'll gratefully still accept your gift. Please pop a check in the mail to the school made out to ACS PTO or bring it to the next homework drop off. Or feel free to contact Mark Stuit for electronic giving options. We appreciate it!
Cheerfully,
Your PTO
School Supply Kits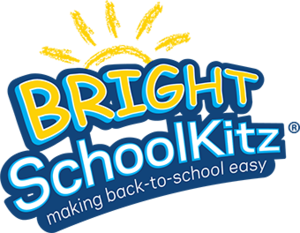 Ada Christian is partnering once again with Bright SchoolKitz® to provide supply kits customized to your teacher's supply list.
Order now and eliminate the back-to-school shopping hassle.
Kits are shipped to your home and filled with brand names (Crayola, Elmer's, etc.) and quality products that are competitively priced with local and large retailers. The earlier you order, the lower the price! Bright SchoolKitz® offers a discount of $5 off each kit purchased by June 04!
Questions? Contact info@schoolkitz.com or Allison Ferwerda (moc.liamg@adrewrefja)
ACS Athletics
PurePlay
Fall Soccer sign-ups are open!