Ada Connection – December 14, 2016
A Note From Principal Brower
Bright Spots
S is for S-S-S-Snake!

Kyle Wittenbach shared his knowledge of and love for ball pythons with our kindergarten students! It was sssss-uper sssss-weet! Can you say, "Integrated Outdoor Education"?

Seventh grade students are creating and painting signs for our outdoor spaces. Each sign will picture an insect and by scanning a QR code, you will be able to read creative stories students have written about each insect. Balancing screen time and green time.
Foxy preschoolers visited my office this week. They were looking for a gingerbread man that "sneaked out of a locked oven!"
See the bright spots happening at school on our ACS Facebook page.
This Week
Moms In Prayer
We will be praying this week specifically for 7th grade. Jesus is Emmanuel- God with us.
"All this took place to fulfill what the Lord had said through the prophet: "The virgin will be with child and will give birth to a son, and they will call him Immanuel"--which means, "God with us."- Matthew 1:22-23
Please join us Thursdays at 8:00-9:00am in the office conference room as we pray for our children, their teachers and the ACS community.
Questions? Contact Laura Cawley (616.425.9728, moc.oohay@57_csarual).
MENistry
A group of ACS dads who meet and dwell with the Word of God every Friday 8:00-9:00am in the back office conference room. This fall we will be going through the book of Ephesians.
Now You Know
Christmas Chapel
Please join us on Tuesday, Dec 20 at 8:15am. Our 5th and 6th grade teams will be leading us in worship.
Hot Lunch Schedule
When Forest Hills Public School has a snow day, the hot lunch that was scheduled for that day will be served on the day we head back to school.
Drop-Off Safety Reminders
Now that the snow has fallen we need to be extra careful in the loop. PLEASE, PLEASE make sure that your kids exit on the curb side of the vehicle. Also, have your kids ready to exit the car as quickly and safely as possible. If you need to help your kids with their snow stuff, getting out of their seat, etc then it would be best to park in the lot. We need to keep the flow moving. Thanks for helping with this and keeping our kids safe.
"Faith. Strong." Clubs
Maker Space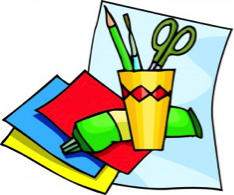 Do you like to make things? Do you like to be with your friends? In this club, you and your friends will be challenged to build things with stuff and with code. You will have the opportunity to make things and then make things happen.
Coaches: Mrs. Boerman, Mrs. Prins and Ms. Frens
Who: Students in grades 4-7
Where: Ada Christian School Library
When: Wednesdays, Jan 18 and Feb 01, 3:00-6:00 (Pizza Included)
Fee: $60
Register online or fill out a paper form in the office. Checks payable to Lois Boerman. Club limited to first 20 participants. Registration ends Wednesday, Dec 21.
Need more information? Contact Mrs. Boerman or Ms. Frens (lboerman@adachristian.org or gro.naitsirhcada@snerfj).
NOTE: The Maker Space Club is accepting donations of boxes of all sizes as well as wrapping paper / toilet paper cardboard cores and empty (clean) jars. We will also accept tissue paper. Please drop off all donations in the library. Thank you.
Chess With Mr. Hoo
Whether you are a beginner or intermediate player, you will have a good time. This club will help members learn some basic openings and other strategies. Everyone will play at least a couple of games each session. We will all learn how to play tournament chess (with a clock) and have some tournaments. We will try as a club, for those who are able, to go to a tournament in Feb that will be held at Hope College.
Two sections will be offered, both from 3:00-4:15pm:
Tuesdays (Jan 03, 10, 17, 24, 31, Feb 07)
Wednesdays (Jan 04, 11, 18, 25, Feb 01, 08)
Cost is $50. Fill out a form and make checks payable to Bill Hoogstrate. Sign-up deadline is Tuesday, Dec 20. Extra forms are available in the office.
Action Needed
Bus Driver Appreciation
On Feb 09, ACS has the honor of showing appreciation to our bus drivers. It truly takes a village to care for our children and our bus drivers are a necessary part of this village. To make this event special for the bus drivers, we need your help! Check out the volunteer spot to see how you can help.
Lost and Found
Please help us get those Lost and Found tables cleared off. They are located by the music rooms and kitchen. The tables will be cleared off Tuesday, Dec 20.
Serve Through Bus Driving
We are in need of a driver. The hours are 6:30-8:00am and 2:45-4:15pm M - F. Training is required and will be provided.
Available? Please contact Bill Venneman or Julie DeKoster (616.676.1289). Kids LOVE their bus drivers and we would love to welcome a new driver to our family!
Lunch Recess Duty Help
Recess supervision has been going well; however, we could use some more help. Even if you can come one lunch recess a month, we'd love your help. The time is from 12:25-1:05pm.
Available to serve? Contact Coach DK (gro.naitsirhcada@enielkeds).
PTO Happenings
Christmas Gift Shop
Last week the commons were filled with excitement, smiles, and giggles as each student shopped for a special gift to present to their loved ones. We wonder how many of those beautifully selected and wrapped presents will stay wrapped until Christmas and how many students will be so overjoyed with anticipation and beg to open them early?
Thank you to all of the 60 volunteers. Special thanks to Brecken Grieve, Sarah Heynen, Brittany Cole, Kate VanOtteren, and Trisha Zylstra who volunteered, organized, shopped, and donated items to make this event a success. Great job everyone! This event could not happen without your help!
Daddy Daughter Dance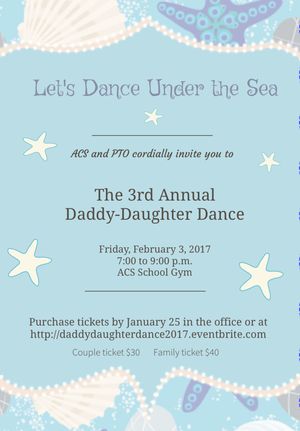 The PTO cordially invites you to our 3rd Annual Daddy-Daughter Dance 2017. Our theme is "Let's Dance under the Sea". Join us on Friday, Feb 03 from 7:00-9:00 pm for a memorable evening of music, dessert and activities. This event is for preK – 8th grade and we welcome grandpas, uncles and special friends!! The cost is $30 per couple with a $40 family maximum. Purchase tickets online or pay by check in the main office at school. We will not be handing out corsages this year.
Volunteer Opportunities
1 Peter 4:10 "Each one should use whatever gift he has received to serve others, faithfully administering God's grace in its various forms."
We could use your help.
Hot Lunch
If you have never had hot lunch duty, now is the time! Hot lunch is a great opportunity to build relationships with other ACS parents and Sue Prins!
A bonus is seeing your child and/or your child's classmates when they come through the lunch line. No need to pick a shift and stick with it all year. Simply click individually on the days you can volunteer.
Donate Your Used Newspapers
Have extra or used newspapers? Donate them to PTO to make decorations at the Daddy Daughter Dance. There will be a box in the lobby for your used newspaper donations.
Calendar Reminders
Dec 15 – Middle School concerts
Dec 20 – All School Chapel (8:15am)
Dec 21 - Jan 02 – Christmas Break
Jan 03 – Back to school
Jan 16 – No AM & PM Forest Hills transportation
Jan 19, 20 – No PM Forest Hills transportation
Jan 23 – No School - In-service day
Requested Announcements
Calvin College Basketball Academy
Christmas Day Camp, Saturday, Dec 17 from 9:00am-12:00pm, for 1st - 6th grade boys and girls. For more information, stop in the office and pick up a flyer.