This Week
"Faith. Strong" Friday – Dec 06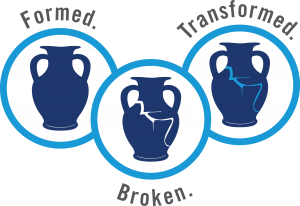 It's that time again. All students, staff and parents are encouraged to wear their ACS gear to school this week Fri, Dec 06.
Moms In Prayer
We're praying for our 7th graders & their teachers this Thursday morning. God is truth – One who is real, actual, fact, full of integrity, honest
"Sanctify us by the truth; Your word is truth." - John 17:17
We're a group of Moms (aunts/grandmas) passionate about lifting up our kids and ACS faculty and staff in prayer. We meet every Thursday morning at 8:00-9:00am, in the orchestra room (through the Commons and straight past the kitchen). Younger siblings are always welcome! Come join us for the journey when you can.
Need more information? Contact Kelly Stafford (616.304.2963, ten.tsacmoc@droffats-kj)
MENistry
Come join other ACS dads on Wednesdays at 8:00am as we go through C.S. Lewis The Screwtape Letters. We meet in the orchestra room.
Now You Know
Christmas Market In The Woodshed
Come out to the WoodshED on Dec 05 or 10 for some OE Christmas fun.
Ornament making for kids
Hot chocolate
Bonfire
Christmas music
Items for sale, support OE at ACS
Christmas wreaths made by 8th graders
Holiday arrangement made by kids
Trees and greens
Thursday Dec 05 & Tuesday Dec 10
6:00-7:30pm
(Preschool-K is encouraged to come from 6:00-6:30pm)
Parents, please enjoy this event as a family and accompany your children at all times.
Interested in volunteering to help out? Contact Leah Sienkowski (gro.naitsirhcada@ikswokneisl)
Christmas Chapel
Please join us on Fri, Dec 20 at 8:15am. Our 7th and 8th grade teams will be leading us in worship.
Dec Hot Lunch Menu
The Dec Hot Lunch Menu is now available. Please review this with your child.
Chess Club
Chess is the greatest board game on earth.This club will help members learn some basic openings and other strategies. Whether you are a beginner or intermediate player, you will have a good time and be sipping hot chocolate as the cold winter winds howl outside. Two sections will be offered - one on Tuesdays and one on Wednesdays. Sign up today!
Coach: Mr. Hoo
Who: Students in grades 2-8. (Maximum of 25 students per section, 50 total)
What: You will need an active mind ready for game fun.
Where: Mr. Hoo's Outdoor Education Room (room 407)
When: Tuesdays or Wednesdays (two sections). 3:00-4:15pm
Makerspace Project for Tech Time
As we plan for a recycled toy/appliance project during tech time starting the week of Dec 09, if possible please send a small (no bigger than what can fit in a child's lap) old toy or appliance (no computers or old cell phones which contain toxic materials) with your child to take apart. We will use the parts to reimagine something new using craft materials. Old wind up toys, CDs, computer mice, keyboards, etc. are all welcome. Please also send a shoebox labelled with your child's name for them to organize the parts that are taken apart.
The goal is to see what is inside every day things but also to reuse and recycle "old things." If you don't mind your contributions being thrown into a collective bin for others to use, no need to label. All items can be brought to the library where they will be organized for use on the project. Thank you in advance for future contributions.
Action Needed
ACS Annul Fund
Dear Parents,
During this season of giving, we humbly ask for your support to Ada Christian School through the ACS Annual Fund.
The ACS Annual Fund is a top fundraising priority for our school. When you give to the ACS Annual Fund, you make an immediate impact on the students, faculty, and vibrant educational programs that distinguish our school. Gifts to the ACS Annual Fund offset budgetary needs and directly support:
Tuition Assistance
Student Support Services
Outdoor Education
Fine Arts
This year we have a goal of $310,000. If you have given to the ACS Annual Fund in the past, thank you! We hope you will continue your tradition of giving again this Christmas season. Give your gift today or you can mail/drop off your gift in the office.
Sincerely,
Mark Stuit, Director of Advancement
Ada Parade
Heading to the Ada Parade on Saturday? We are looking for volunteers to represent Ada Christian by riding on the float, and/or walking with the goats. Parade begins at 11:00, we ask that you arrive by 10:45.
Interested? Please confirm your attendance by emailing Mark Stuit (mstuit@adachrisitian.org. Space is limited to the first 20 people.
Christmas Program Ironing Help
Please join us tomorrow Dec 05 for some coffee and Christmas cookies as we prepare the costumes for the elementary Christmas program. Bring your iron and ironing board, we will meet in Mrs. Vruwink's room and listen to Christmas music while we iron. Younger siblings are welcome to join us.
PTO Happenings
Christmas Shop – Dec 05 & 06
We love the cozy glow of Christmas, and absolutely nothing is sweeter than gifts chosen by children's little hearts to give to their Mamas and Daddies and brothers and sisters. They are so genuine and earnest in their choices, and so incredibly excited to give.
We're glad for all of you who have chosen to be a part of the next few days ahead - helping the children select gifts and wrap them up and working as cashiers to make it feel every bit of a fun Christmas Shop. And a special thank you to those of you who perhaps can't be a part of it, but have chosen to send along gift bags instead, that is always so appreciated for those items that are just a total challenge to wrap, no matter how much tape is used.
Good news! If you haven't signed up yet but really want to make this a part of your Christmas memories this year - there are still a few open spots! Nab them up now while you're thinking about it and we can't wait to see you over the next few days! We especially have open spots Thursday 9:55am-12:00pm and 11:55am-1:30pm, thank you.
Also - you may have noticed a change in the pricing this year. After a lot of intentional thought, we collectively feel that this is a great change. There's nothing tougher than telling a little one that they can only choose items from a certain table when they have their heart set on something they spied at a higher price point. Plus, the cashiers were running every which way keeping up with multiple cost tiers for each person - Mom, Dad and siblings, along with leftover money, etc. It was also more difficult to purchase, track, and store items for each person at multiple price points, not to mention increasingly harder to find quality gifts for amounts as small as $3 and $4. Streamlining it to a straight $5 child and $7 adult solves all of those issues. Children can openly shop at will in each category, it's easier for volunteers to manage, it's much easier for cashiers to check out, and it is so, so much easier to purchase and store items throughout the year. Thank you for your support and understanding of this change, we're sure you can see why it's a great new concept. Please keep in mind, Christmas Shop is a break-even event. It is not a fund raiser or revenue source for the PTO. We do it for the simple joy that it brings to the children (and us!).
Thank you so much to Brittany Cole and her team, including Kelly Plaiser and Amanda Frost - who literally work ALL year long shopping and sorting and storing gifts, then transforming the Commons into a Christmas Wonderland and organizing a team of more than 80 volunteers. Thank you!
Warmly,
Holly Karasinski and Your PTO
Joel Tanis Mural Book and Print Sale
Joel Tanis Mural Book and Print Sale
Thanks to all who stopped by to flip through the colorful books and prints at our recent book sale. We raised a total of $190, of which we get to keep $76 to put towards our mural. It's a start!
If you missed it but still would like to purchase a book - great news, they will be for sale in the office until Christmas Break. I honestly encourage you to take a look at them, even if you don't make a purchase. They are well written and beautifully illustrated. I especially loved Lulu and the Long Walk, it outlines a need that we are familiar with, the importance of fresh water in Africa, presented in a way children can easily understand.
Pricing:
40: The Biblical Story $50
All other books $20
Prints average $200
Happy Shopping!
Holly Karasinski and Your PTO
Athletics
PurePlay
Basketball begins this week. Questions? Contact gro.scrg@redneobs)
Boys practice time for December 07 and 14 @ Iroquois GRC gym
· 1st grade – 8:30-9:30am
· 2nd grade – 9:45-10:45am
· 3rd grade – 11:00-12:00pm
· 4th grade – 12:15-1:15pm
Girls practice times for December 07 and 14
· 1/2nd grade – 9:00-10:15am @ GRC Middle School
· 3/4th grade – 10:30-11:45am @ GRCHS Quest Center
*Note the two different locations
Calendar Reminders
Nov 27-29 - Thanksgiving Break
Dec 05 & 06 - Christmas Gift Shop
Dec 05 & 10 - Christmas in the Wood Shed
Dec 06 - No Forest Hills PM transportation
Dec 19 - No Forest Hills PM transportation
Dec 20 - Christmas Chapel at 8:15
Dec 20 - No Forest Hills PM transportation
Dec 23 - Jan 05 - Christmas Break
Jan 06 - School Resumes