Ada Connection – Aug 29, 2018
A Note From The Principal
Our first week is already half over, and we have enjoyed a smooth transition into our new school year as we focus on what it means to "Wait upon the LORD".
We appreciate the trust you place in us to care for your children and will do our very best. We do need your help, though. Emails have been sent to you over the past couple weeks asking you to update emergency forms. It is critical that the information we have on file is accurate, so please take a few minutes to review and update as needed. We are missing about 200, so please don't wait to check this item off your "to-do list".
Attendance and Tardies – Policy Amendment Highlights
Student attendance and tardy numbers are something we hope we can work to improve this year, and we are not alone. Kent County's 20 school districts have started a "Strive for Less than Five" campaign, due to a rise in absent and late students.
At ACS last year, classes were interrupted over 1600 times when students arrived late to school in the mornings, and teachers needed to help students with make-up work for more than 1900 days. We understand extenuating circumstances can keep us to getting places on time and students get sick which keeps them from school, but can we work together to improve our numbers?
ACS K-8 Tardies & Absences (439 Students) 2017-2018
| | | |
| --- | --- | --- |
| | AM Tardies | Absences |
| Elementary | 1,120 | 1,186 |
| Middle School | 503 | 735 |
| Total | 1,603 | 1,921 |

Please review our full ACS Attendance & Tardy Policies.
Absences
We learn in community so when a student misses class, it impacts the learning of the individual student and also the learning of others. Sharing in class discussions, collaborating in group settings, and participating in activities cannot be duplicated outside of class or replaced by individual study.
We understand that students may have to miss school due to illness, appointments, and family emergencies. Some absences may be unavoidable; however, please help limit the number of days our students miss school.
Students missing 10 days will be considered "frequently" absent, and students missing 15 days will be considered "habitually" absent. If students miss 10 or more days of school, please provide doctor excuses as often as possible for us to place in the student files.
Students missing up to 3.5 hours a day will be marked for a half-day absence. Students missing 3.5 or more hours a day will be marked for a full-day absence.
Parents will be notified when students reach 10 absences in a school year and for every 5 absences following. Copies of the notifications will be placed in our students' files.
Tardies
Please help our days get off to a smooth start by having students arrive no later than 7:55am, allowing students to be promptly in class by 8:00am. Tardies begin our days with disruptions to important morning routines for individual students and classrooms as a whole.
We understand that unexpected circumstances may surface and make it impossible to get students to
Students entering class after 8:00am are tardy. Parents will be notified by letter when students reach 5 tardies in one trimester and for every 5 tardies following. Copies of the letters will be placed in our students' files.
Theme T-shirts Are Here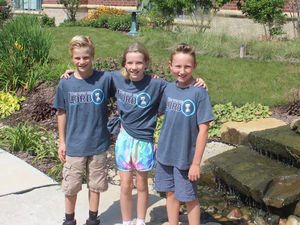 The wait is over! Theme t-shirts are available for purchase at the carnival for $5.
Action Needed
Important Student Information Forms
Several student information forms (K-8) are ready for you to complete (emergency authorization, chaperone agreement etc). These forms must be completed by Wed, Aug 29.
To complete the forms:
Log into your PowerSchool parent portal.
Select Ecollect Forms
Complete all forms under the category Back to School Forms.
Please note that some forms need to be filled out for each child while others may be submitted for the whole family.
Note: Middle School students may not attend the retreat on Aug 30 if these forms are not completed.
Hot Lunch
ACS is happy to provide hot lunch again this year, starting Sept 04. Here's a few of the highlights.
All families K-8 need to have an active Send Money to School account for the 18-19 school year. You must set up an account before your child may eat. If you already have an account you will still need to log in and connect your students.
You will need Student ID number(s) for your child(ren) which you can find next to your child's name when logging into PowerSchool.
1. Create an account
Visit https://www.sendmoneytoschool.com to set up your account.
Select "Grand Rapids Christian" as your school district.
Select "Ada Christian" as your school.
Add your students to your account using student ID number.
2. Add money to your account
You can add any amount of money at any time.
3. Review the menu
Updated monthly.
Free and Reduced Lunch applications are available at www.lunchapp.com Select Grand Rapids Christian as your school district.
We need and appreciate our lunch volunteers, what a wonderful way to connect with others and see what your children are eating! Hot lunch volunteers are needed from 10:45am-1:15pm.
Available? Sign up for a day that works for you. Contact Shelly VanGoor if you have questions (gro.scrg@roognavs, 616.325.3461)
Goats For Sale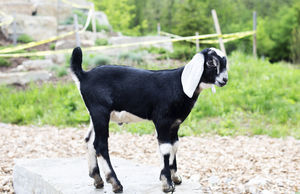 Two of our kids from last spring seek a loving home. Shadow and Boone (sons of Moonlight and Beau) are castrated, weaned, and ready to meet their forever family. Born in late April at Ada Christian, they are well socialized and very affectionate, up-to-date on vaccines and healthy as can be. They would make wonderful pets/lawn-mowers. $200 together.
Interested? Contact Leah Sienkowski (616.780.7401, moc.liamg@staogmaerdeht). She would be more than happy to answer any and all questions.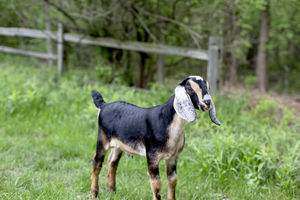 Recess Fun!
Thank you to all who have volunteered for K-4 recess. We still need coverage during middle school recess:
5/6 – 11:35-12:00pm
7/8 – 11:55-12:20pm
Sue Prins will be supervising our 7/8 and 5/6 recess times.
Have time to volunteer? Contact Sue Prins (gro.naitsirhcada@snirps).
This Week
Back To School Picnic And Carnival
Come one and come all! Wed, Aug 29 from 6:00-8:00pm. One wristband allows your preschool through 8th grade student to play all the carnival games and rides. Buy your wristbands early and save! Advance purchase wristbands are $12 while wristbands sold at the door are $15.
School Pictures
After photos are taken, watch for an email from Ada Christian School containing a link, password and detailed instructions for ordering photos. The photo schedule is:
Thur Aug 30 – KP, 3A, 3S, 5C, 3C, 6th grade
Retakes are Sept 18 and Sept 19.
Now You Know
Gathering Time
We are very excited to begin a new school year and to get back to singing God's praises in Gathering Time Wednesday mornings from 9:00-9:30am.

Parents are welcome to come and worship with us however:
Please arrive by 9:00 as students often get distracted by the clicking/buzzing of doors when parents arrive late.
We also ask that the students stay seated with their class during the worship time, even if their parent is present.
We want to worship our Lord wholeheartedly and hope that these simple changes will encourage a more meaningful worship time for all.

-Mrs. Vruwink and the Elementary Staff
Covenant Care
We are so excited about your overwhelming response to our Covenant Care (before, during, after school care) Program! Check our remaining availability below. The number of spots available is in blue.
Questions? Contact Haley Herbruck (gro.naitsirhcada@kcurbrehh).
First LEGO League
The Ada Christian School FIRST Lego League will be made of up to 10 kids who research a real-world problem (like food safety, recycling, energy, etc.).
The team will be challenged to develop a solution using new knowledge and creative imagination. The team will also design, build, and program a working robot using a LEGO MINDSTORMS® kit, then complete "missions" on a table-top playing field. Teams compete against each other at exciting events where members will make new friends, show off what they have learned and invented, express team spirit, and celebrate!
Coaches: Ms. Frens and Mr. Jorgensen (veteran FLL coach and former ACS parent)
Applicants: Students in grades 4-8 (Minimum 8 and maximum 10 students)
When: Mondays and Thursdays from September-December
(may also include weekend regional competition dates TBA)
Time: 3:15-5:00 p.m.
Where: Ada Christian School Computer Lab
Fee: $300 The fee includes FIRST® LEGO® League competition application fee, t-shirts, snacks, supplies and coach stipend. All travel expenses related to competition (regional, state or world) are separate. Payment will be returned if team limit has been reached. Checks payable to JACKIE FRENS.
Sound like fun? Apply to join the ACS FIRST® LEGO® League. Club limited to 10 participants. If more than 10 applications received, applicants will be selected based on various considerations as participation requires commitment and persistence.
Check out FIRST® LEGO® League for more information.
Education Foundation Dinner - Thursday, Nov 08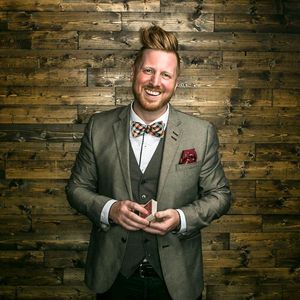 A Magical Night of Wonder and Inspiration! The annual fall dinner held at the Amway Grand Plaza is the signature fundraising event for the Ada Christian School Education Foundation, which provides essential support to our school. This promises to be a magical night of wonder and inspiration as we welcome Christian Illusionist, John Michael Hinton and honor Ray and Jeannine Lanning with the 2018 Distinguished Service Award.
Watch your newsletters and mailboxes for sponsor and ticket information, invite your friends, and be a part of this great evening.
Old iPads & iPods Needed
Mrs. Boerman has loaded a few old iPods with audio books for listening. Each iPod has a bar code with one book loaded onto it and can be checked out by students just like a book.
Help us load the library with audio books for our students by donating your old iPods and other listening devices. Bring your old nanos, shuffles, or any old technology to the library.
PTO Happenings
A Warm Welcome
Dear Parents,
The Ada Christian PTO extends a warm welcome to those of you who are new to our school, and a "welcome back" to all those returning for the 2018-2019 school year.
Everything we do is powered by volunteers and we are always seeking those who would serve to make a difference in the lives of our children. Every positive imprint we make on our children is a lasting part of their happy memories during their school experience.
Our calendar lists the many events we have planned for the upcoming school year. By volunteering, you have the opportunity to interact with the students, become friends with other parents, and work together to accomplish goals that truly make a difference.
Please follow the links to find our Welcome Back Letter and 2018-2019 PTO Event Calendar (5 KB PDF). Stay tuned to the Ada Connection for volunteer opportunities throughout the year. We'd love to have you involved!
In His Service,
Your PTO 2018-2019 Officers
Holly Karasinski – President Heidi Jaeckle – Assistant Treasurer
Melissa Hoeksema – Vice President Amy Leonard – Board Liaison
Karen Naude – Secretary Julie DeKoster – School Liaison
Jamie Mulder – Treasurer Timothy Taig – Trustee
Fall Fundraiser
What better way to celebrate Fall than curling up with a good cup of coffee and a Charleston Wrap catalog?

Our PTO Fall Fundraiser provides the resources to power our programs events all year long, as well as providing teacher and classroom support. We will kick off the fun on Sept 17 and close up shop on Oct 12.

Interested in getting involved? Good news, there's still an open Co-chair position! You'll have the opportunity to work alongside a team of volunteers to track the orders to determine awards and the joy of putting on a pizza and ice cream party for the winning classrooms.
Contact Holly Karasinski for more information (moc.liamg@4322kylloh, 616.901.8882).
Moms In Prayer
Come join us on this journey when you can. We meet weekly on Thursdays, 8:00-9:00am, in the ACS office back conference room. Not sure? Have questions? That's why we start every season with an informal coffee as an opportunity for you to meet other Moms, learn about Moms in Prayer, and ask questions.
Informal/informational coffee: Thur, Sept 06, 8:00-9:00am, in the ACS office back conference room. Younger siblings are always welcome!
Need more information? Contact Kelly Stafford (616.304.2963, ten.tsacmoc@droffats-kj).
Class Coffees
All coffees will be held in the ACS Outdoor Ed Woodshed from 8:00-9:00am. Childcare provided for K-4th grade class coffees. There will be signups the first week of school to have a few parents from each grade bring food.
Sept 11 – Kindergarten class coffee
Sept 12 – 1st grade class coffee
Sept 13 – 2nd grade class coffee
Sept 14 – 3rd grade class coffee
Sept 18 – 4th grade class coffee
Sept 19 – 5-8th grade class coffee
ACS Athletics
PurePlay
Fall soccer rosters will be sent out by Labor Day. First event is Sept 08 Boys @ 9:00am, Girls @ 10:15am
Running club will be Wednesdays, Sept 12, 19, 26, Oct 03, 10. 3:00- 4:15pm. Email Coach DK to sign up (gro.naitsirhcada@enielkeds).
Want more details about PurePlay? Visit our website.
Calendar Reminders
Aug 28-30 – Picture Day
Aug 31-Sept 03 – No School (Labor Day)
Sept 06 – Parent Information Night 6:00pm
Sept 18 & 19 – Picture Retake Day
Sept 24 – No School - Inservice day
Sept 28 – No Forest Hills Transportation in AM
Requested Announcements
Beckwith Hills CRC – Job Opening
Beckwith Hills CRC is looking to hire a part-time church Administrative Assistant. This position facilitates the administrative clerical responsibilities of the church. The general schedule is 9:00am-3:00pm on Tues through Thur (18 hours). Flexible schedules, job sharing, and other possibilities will be considered. Please go to beckwithhillscrc.org/staff/ for additional information and to apply. Applications (or questions) may be submitted by email to the church Clerk (ten.labolgcbs@ettiwakram) or by mail to the church office (2100 Chelsea NE, Grand Rapids, MI 49505). Applications are due by Tuesday, Sept 18.
Junior Cheer Program
Attention all girls in grades PK-6: The 24th annual GRCHS Fall Junior Cheer program is back! This year, the Junior Cheer clinics will be held on Monday, Sept 10 and Monday, Sept 17. Registration takes place immediately prior to the Sept 10 clinic from 3:30–4:00pm. Clinics will be held in the Quest Center at Grand Rapids Christian High School and will begin at 3:50pm. and end at 5:15pm. The Junior Cheer game is scheduled for Friday, Sept 21, which also happens got be Homecoming against the Forest Hills Eastern Hawks!
If you are unable to accompany your daughter at the first clinic on Sept 10, you may pre-register by contacting Varsity Cheer Coach, Jacquie DeJonge (616.949.7516).