Ada Connection – Aug 26, 2015
Principal's Note
Welcome to the '15-'16 School Year!
We are honored to partner with each of you in Christian education and want to extend a warm welcome to our many new families.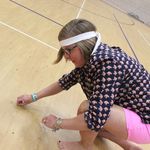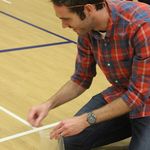 In the days leading up to our students' first day, our faculty and staff enjoyed time together preparing for students and managed to fit in some extra fun. In a great game of "Frogs, Snakes and Hawks" we learned about Outdoor Education as we competed to survive.
All of our Science teachers participated in professional development to help equip us for the use of our new science materials. We are eager to have our students dig in to these inquiry-based, hands-on resources!
We spent time memorizing, meditating on and discussing what God's Word says about the filling of our mind with things that are true, noble, right, pure, lovely, admirable, excellent and praiseworthy from Philippians 4:8.
Each of us is looking forward to a great year partnering with parents in Christian education at ACS.
Melissa S. Brower, Principal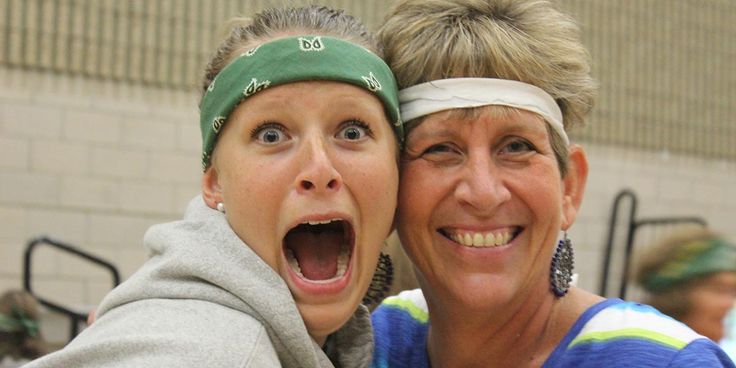 Show Your ID
T-shirts with our 2015 school theme logo – Show Your ID – will be available next Wednesday evening at the Carnival for $5. Get one while they last!
This Week
Car Safety First!
Please, for everyone's safety:
Back into parking spaces in the afternoon
Don't drive through the cross walk when leaving the parking lot
Cell phones ARE NOT allowed while driving in the parking lot
School Guidelines
There are a number of details of which you need to be aware. Please review the list below to become familiar with some basic requirements.
Action Needed
Forms & Signup Sheets
Emergency Form
Please fill out both sides. It is important that we have a complete and current emergency and permission form on file for each family. Extra forms are available in the office. Please return all forms to the office ASAP.
Milk Order Form
If you would like to order milk for your child, these forms are available in the office.
Birth Certificates for New Students
REQUIRED BY LAW in the State of Michigan: Any student new to ACS this year, Kindergarten–8th Grade, must bring a copy of his/her birth certificate to the office. The office will make a copy and return it to you.
Immunization Forms for New Kindergarten Students
REQUIRED BY LAW in the State of Michigan: the school must have an immunization form on file for your child by the start of school. If this form is not in, please turn it in this week or call Sharon DeJong (676.1289) in the office to let her know when it will be arriving. FORMS ARE DUE NOW.
Hot Lunch Information
For September – ordering must be completed by Aug 31.
For October – please order between Sept 01-10.
A note from Sue Prins, Hot Lunch Coordinator:
Each month the ordering will be open from the 1st to the 10th. Mark your calendars to fill out an order form during that 10-day "window" each month. Late orders cannot be accepted, so make sure you get your order in on time. During the day I am busy with students, so please contact me via email (gro.naitsirhcada@snirps) with your questions.
Please be mindful of any class outing/field trips schedules that have been communicated by the classroom teachers before ordering each month. Outings may result in students being off grounds during the lunch hour. We do our very best to let you know on the form, but if you order on a day that your child is not in school we are not able hold your child's food.
"Faith. Strong." Service Team
The Ada Christian Service Team is a group of joy-filled students, grades 3-8 who gather to serve the Grand Rapids community and our own ACS family. The Service Team is led by a committed group of parents who plan projects and serve alongside the students.
We would love to welcome more parents to our planning team. Parents, please join us for a brief, informative meeting to learn about how you can contribute and get involved in big or small ways – Monday, Aug 31, 8:00am in the office conference room
Questions? Contact Amy Leonard (moc.oohay@rekoocyma, 682.0639). We look forward to seeing you soon!
Be Connected
Be sure to like the ACS Facebook page – https://www.facebook.com/adachristianschool – to stay connected to the exciting day-to-day activities at our school.
Be "Faith. Strong."
At ACS, we know that our faith must come first. Our strength comes through Christ. Do you have your "Faith. Strong." vinyl cling, yet? If not, please get one to put on your car or in another visible space. They are available in the office at no charge. Get one today!
PTO Happenings
Get Involved Early & Get Started Right
Welcome to another school year! The mission of the ACS PTO is to support our wonderful teachers and staff in delivering our school's mission – to equip students for service in God's world. To that end, we have many volunteer opportunities that need to be filled each school year.
We are currently looking for volunteers to be Room Parents for grades K–5. Room Parent Orientation will be held, Friday, Sep 11 at 8:15am in the office conference room. Visit http://vols.pt/AdLXPq to sign up to be a Room Parent.
Two other areas we need many hands are for Hot Lunch and Recess duty. Signup clipboards for Hot Lunch and Recess duty are in the lobby at ACS or email Sue Prins (sprins@adachristian.org).
All other PTO events will appear for signup a month or so before the event. If you have any questions, please email Rachel Boville (moc.oohay@ellivobar). Thank you!
You can always find current volunteer needs at our Volunteer Spot Group page – http://adachristian.org/volunteer.
Fall Fundraiser
Next Tuesday, Sept 01, is the kick-off for our annual Fall Fundraiser. The fundraiser runs through Sept 15. Based on feedback we received from many of you, we are partnering again with Charleston Fundraising for the whole school (Middle school will not be selling Entertainment Books this year). Watch for packets with detailed instructions sent home via your children's backpacks.
Charleston Fundraising gives us a 50% profit on sales. Our fundraising goal is achieved if every ACS student sells at least $50 worth of merchandise. If you would rather make a straight donation to the PTO, simply make a check to ACS PTO and enclose it in the Charleston envelope with a note indicating that.
We appreciate your participation and support! If you have any questions, please feel free to contact Katie Kileen (moc.oohay@neelik_eitak).
2015–2016 PTO Executive Committee:
President – Rachel Boville
Vice President – Dawn Raymond
Treasurer – Kristen Yeh
Assistant Treasurer – Jennifer Gray
Secretary – Sarah Plantinga
Board Liaison – Elizabeth Westhouse
Staff Liaison – Julie DeKoster
Calendar Reminders
Class Coffee Meetings
Mark your calendars and plan to join us for upcoming class coffees! All of our parents – moms and dads – are invited to join us for class coffees held in parent homes from 9:00-10:30am on the following dates.
Sept 16 – Kindergarten
Sept 18 – 1st
Sept 23 – 2nd
Sept 25 – 3rd
Sept 30 – 4th
Oct 02 – 5th
Interested in hosting? Signup posters are at the ends of each wing. Locations will be published in the Ada Connections soon!
Information Meetings
Middle School Parent Information Meeting – Tuesday, September 01 from 7:00-8:30pm
Elementary Parent Information Evening – Thursday, Sept 10 from 7:00-8:30pm.
Dates to Remember
Aug 26 - Sept 03 – No Forest Hills Bus Transportation (AM & PM)
Sept 01 – Middle School Parent Orientation (6:30pm)
Sept 02 – Back to School Picnic and Carnival (6:00-8:00pm)
Sept 04 – No School (Labor Day weekend)
Sept 07 – No School (Labor Day)
Sept 10 – Elementary Parent Orientation (7:00pm)
Sept 28 – No School (Professional Development day)
Oct 12 – No Forest Hills Bus Transportation (AM)
Recent Events
New Family Welcome Night
Thank you to our Service Team for organizing our New Family Welcome held at ACS this past Monday evening. We were thrilled to have 195 new family members, mentor families and Service Team members join the fun. A great start to a great year!
Thank You for Sharing ACS With Others!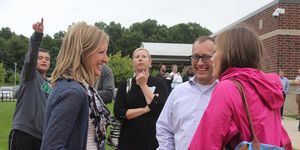 We are welcoming more than 30 new families to ACS this year! Many of our incoming families tell us that it was one of you who invited them to learn more about our school. Thank you for letting others know about this special place.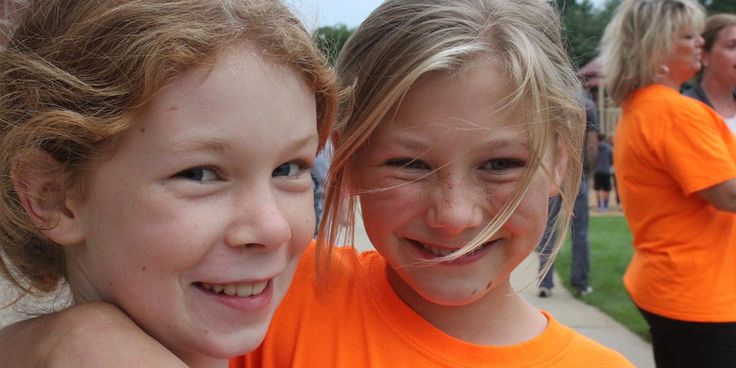 ACS Athletics
For all up to date announcements, schedules, sport sign-ups please visit our ACS 5-8 Athletic Website at: www.adachristian.org/wildcats
PurePlay Sports (Grades K-4)
Fall soccer registration - http://www.adachristian.org/pureplay - details and registration are available online. The sign up deadline is Monday, Aug 31.
Running Club – is open to any students, K-4, who would like to run. Wednesdays, from 3:00-4:00pm, beginning Sept 09 - Oct 14. There is no cost. Email Coach DK (gro.naitsirhcada@enielkeds) to sign up.
School Guidelines
Vacation Absences
Parents, if you are taking students out of school for a family vacation, please write or email (email addresses are in the front of your directories) a note of explanation to the school office and your student's teacher at least one week prior to the absence.
Leaving Early From School
When you pick up your child(ren) before the end of the day, you must first come to the office to sign them out. The office will then call them from their room. Please do NOT tell your child(ren) to come wait in the office for you and do not go to their classroom to get them.
Tardies or Early Dismissals and Appointments
All students who arrive late or leave before the end of the school day must go to the office to sign in or out. SCHOOL BEGINS AT 8:00am. The first minutes of the day are important for devotions and announcements, and your child should not miss them. Please send a note or email to the teacher the day before, if you plan on being late the next morning due to an appointment.
Messages
Please call before 2:30pm in order for the office to have time to give your message to your child.
Leaving Phone Messages
If your children need to call home during the school day, please instruct/train them to leave a message. If it is an emergency, we will continue to call until we reach you.
School Closings or Delays
If fog or weather conditions result in a two-hour delay or closing being necessary, local TV and radio stations will list Ada Christian School appropriately. Since many of our students are bused by Forest Hills Public Schools, we close when they do during weather emergencies. If Lowell Public Schools close and Forest Hills Schools remain open, Ada Christian School will remain open. However, the ACS buses to Lowell will NOT run; Lowell area parents will need to bring their students in to school and pick them up at the end of the day.
Cell Phone Numbers
ACS will not give out cell phone numbers that are given to us on the emergency form. We use those numbers as contacts for emergencies only.
Reminder: Latex Balloons and Pets are dangerous to our students with allergies; they are not allowed at school.
Pesticide Advisory
REQUIRED by Michigan Department of Agriculture: As part of Ada Christian School's pest management program, pesticides are occasionally applied. You have the right to be informed of any pesticide application made to the school grounds or building. If you would like prior notification, please email school custodian, Mr. Bill (gro.naitsirhcada@namennevb). In certain emergencies, pesticides may be applied without prior notice, but you will be provided notice following any such application.
Requested Announcements
The 2015 Fall Junior Cheer Clinics
The 2015 Fall Junior Cheer clinics put on by Grand Rapids Christian Schools, will be held on Monday, Sept 21 and 28. The Junior Cheer game will be on Friday, Oct 02. More details to follow!