Ada Connection – April 12, 2017
A Note From Principal Brower
Welcome Back
Welcome back! Oh the joy of being together again!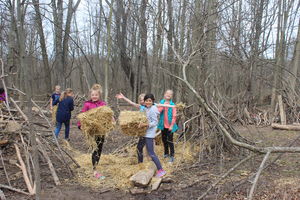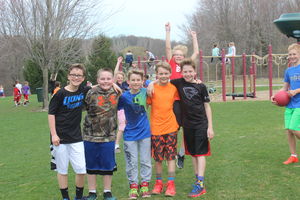 Online Re-Enrollment Open
Dear Parents,
Yesterday you should have received an email regarding re-enrollment. It is time to re-enroll your student(s) at ACS and paper forms are no longer needed. That's right! We have moved to an online enrollment process. We are asking you to complete the online re-enrollment form by Friday, Apr 21.
The information collected on the digital form will be similar to that which you are accustomed, with the benefit of several fields being preloaded with your family data.
There is a Tuition, Grants, Credits, and Fees section on the form that will "feel" new to you.
The first TUITION amount you see is the calculation for the "Requested" or "Full Cost" amount of tuition.
In the next GRANT section, thanks to the generous, ongoing support of our ACS Education Foundation, you will be notified of the maximum grant amount you may accept towards your tuition.

The grants are available for all families needing tuition assistance. There is no application process to qualify for this grant.
Tax deductible receipts will be sent for any amount of the grant not claimed towards your tuition total. (Thank you!)
For families needing additional tuition assistance, you may complete an online application through FACTS. Qualifying families will be notified of the assistance amounts early in June and adjustments to your tuition total will be made at that time.
If you have any questions about this section, please do not hesitate to contact Principal Brower (gro.naitsirhcada@reworbm).
In the CREDITS section, space is provided for you to enter the amount you have earned through the KIDS program.

To confirm your current KIDS balance or to sign up for the KIDS program, contact Elizabeth Westhouse (gro.naitsirhcada@sdik).
FEES for middle school technology and enrichment are added in this section.
We have worked hard to ensure our online enrollment process will go well for our families; however, we realize things may not go as smoothly as we hope. We appreciate your patience and understanding in advance! If you have questions or difficulties completing the online enrollment form, please contact Nate Kiser (gro.naitsirhcada@resikn) and he will be happy to help.
Thank you for choosing Ada Christian School as your partner in education.
Sincerely,
Melissa S. Brower, Principal
This Week
"Faith. Strong." Friday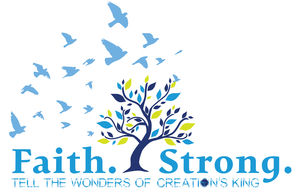 It's that time again. All students, staff and parents are encouraged to wear their ACS gear to school this week Friday, Apr 14.
Celebrating Mr. Bill – Ticket Deadline Apr 14
On Friday, May 05 we will be celebrating Mr. Bill at Fifth Third Ballpark. Order your tickets for the ball game and join us to honor his time at ACS. The deadline for ordering tickets is Apr 14.
Moms In Prayer - God Is Our Shepherd
This week we will be praying specifically for 6th grade. God is our shepherd.
"May the God of peace, who through the blood of the eternal covenant brought back from the dead our Lord Jesus, that great Shepherd of the sheep, 21 equip you with everything good for doing his will, and may he work in us what is pleasing to him, through Jesus Christ, to whom be glory for ever and ever. Amen." Hebrews 13:20-21a
Please join us Thursday at 8:00-9:00am in the back office conference room as we pray for our children, their teachers and the ACS community.
Questions? Contact Laura Cawley (616.425.9728, moc.oohay@57_csarual).
MENistry
A group of ACS dads who meet and dwell with the Word of God every Friday 8:00-9:00am in the back office conference room. We will be discovering how to be a Christ-like spiritual leader within our families, places of work, and the world.
Now You Know
Easter Chapel
Please join us on Monday, Apr 17 at 8:15am. Our 7th and 8th grade teams will be leading us in worship.
A Day On The Green
Our annual golf outing to raise much-needed funds for financial aid,
will be held on
May 15
, 2017 at Egypt Valley Country Club.
Join us for an afternoon of golf
, followed by a 19th hole reception and silent auction. This year's event feature fun new ways to increase your opportunity to win! Sponsorships are available.
Not a golfer? Volunteers are needed too!
Looking Ahead
2017-2018 calendar. Feel free to start your plans for the coming year…we certainly are!
Aug 24 – First Day
Sept 01-04 – Labor Day Weekend
Sept 25 – No School - Staff Professional Development Day
Oct 18-20 – No School - Fall Teacher's Convention
Nov 22-24 – Thanksgiving Break
Dec 22 – Christmas Break Begins
Jan 08 – School Resumes
Jan 29 – No School - Staff Professional Development Day
Feb 23-26 – Winter Break
Mar 29 – Spring Break Begins
Apr 09 – School Resumes
May 04 – GrandFriends Day
May 07 – No School - Staff Professional Development Day
May 28 – Memorial Day
June 08 – Last Day
Action Needed
Staff Appreciation Week Apr 17-Apr 21
A Note From PTO President Dawn Raymond:
It is that wonderful time of the year in which all of the ACS parents have the privilege of showing our appreciation to the outstanding ACS staff. Seriously, let's talk about ACS staff for a second.....because they are amazing! Not only are they an important part of our children's lives, but they also have a huge impact on our future! Staff includes all the teachers, support staff, specials teachers, administration, janitorial, and bus drivers!
On behalf of all the ACS parents, the PTO has made arrangements to bless the staff with a little treat each day of the week in their staff lounge. Also, we will be showing our appreciation to the entire staff with a luncheon on Friday, Apr 21. Please sign-up to bring food or cover recess duty.
Help us shower our staff and teachers with special notes/cards made by you and your children. Our teachers and staff will treasure your and your children's words of appreciation. You will be notified about which day each staff category will be highlighted. For instance, if Tuesday is assigned to Administration then we encourage you to write a thank you note to the administration group and if Wednesday is assigned to teachers then we encourage you to write a note to the teachers, etc.
Please look for an email with more details. Let's take some time next week to say thank you to these wonderful people. Thank you in advance for your support.
Dear Loving Father, We thank you for the women and men You have called to work in education. Please continue to bless their hearts with Your love, joy, and peace. Fill their minds with Your faithfulness, gentleness and self control. Please use the parents of ACS to sprinkle extra love and appreciation in their life during staff appreciation week. Amen
Lost And Found
Please help us get those Lost and Found tables cleared off. The tables are located by the music rooms and kitchen. The tables will be cleared off Friday, Apr 28.
Kids Gardening Club
Spring has arrived and the Ada Christian Kids Gardening Club invites your child in grades 3-6 to come and grow with us. Not only will your child learn about gardening but s/he will also be involved in many hands-on activities that will increase their understanding of God's beautiful creation. The class will be taught by John Boerkoel who is our Outdoor Education Instructor.
Ready to garden and grow? Sign-up and join the fun.
Spring Diaper Drive
Diapers (any size) and wipes for Bethany Christian Services Refugee Families. Collection will take place Apr 10-21. Look for boxes at the end of each hallway.
PTO Happenings
Help Needed: Grand Friends Day Co-Chair
The PTO is in search of a Grand Friends Day Co-Chair. This person would co-chair, this school year, with our presiding Grand Friends Chair. It will be a great opportunity to learn from our presiding chairperson who will be rotating off this committee. For the following year, we already have a parent who has committed to co-chair as well, thus, making this a two person chair committee.
This event will require the week of Grand Friends Day (Thursday and Friday) as well as a little bit of time pre-planning (making a of couple phone calls and shopping). It's really a fun event to be apart of!
Interested? Contact Dawn Raymond (gro.naitsirhcda@otp, 616-238-6606).
Grand Friends Day - May 05
Calling all willing volunteers! Grand Friends Day is right around the corner and we need about 30 smiling volunteers to help it run smoothly. There is a type of job for everyone. It's a wonderful day and we promise that if you sign up for the earliest kitchen help that we will let you have a delicious donut!
Available to help? Sign-up today.
Questions? Contact Dee Lenters (moc.em@sretneleed)
Be sure that your "Grand Friends" have May 05 on their calendar. Students will come home with schedules and additional information for our special guests one week before the big day!
School Cookbook
Thank you to all who have provided recipes so far! This is going to be one, great cookbook! It will be filled with favorite recipes submitted by our wonderful ACS teachers and families. So, we need your favorite recipes! The cookbooks will be available at many school functions throughout the 2017-18 school year and beyond. We are collecting recipes now through the end of the school year. Please submit your recipes electronically or via photo copy and drop off in the office.
Do you know someone affiliated with a printing company? If so please contact Laura Kaminski (616.460.6109, moc.oohay@iksnimak_bl)
Direct Your Dollars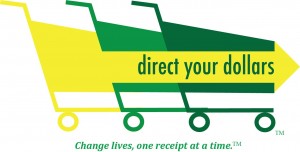 Save your Forest Hills Foods and D&W receipts. Ada Christian School will receive a $1,000 check for every $150,000 we collect in receipts. This money will go directly toward providing a yearbook for each student in June 2017. Please start saving your receipts from Forest Hills Foods and D&W. Place your original receipts in the marked box in the ACS office.

Questions? Please contact Kristen Yeh at gro.naitsirhcada@otp
ACS Athletics
PurePlay Spring Sports
PurePlay Soccer begins Saturday, Apr 15. Boys @ 9:00am, Girls @ 10:15am.
Track and Field begins next Wednesday, Apr 19.
Calendar Reminders
Apr 27 - Fine Arts Night
May 05 - Grand Friends Day
May 05 - ½ day, dismissal at 11:30
May 05 - No Forest Hills 11:30 transportation
May 08 - No School - Inservice day
May 12 - No PM Forest Hills transportation
May 29 - No school - Memorial Day
June 06 - 8th grade graduation
June 07 - Last ½ day of school, dismissal at 11:30
June 07- No Forest Hills 11:30 transportation
Aug 24 - First day of school, dismissal at 11:30
Requested Announcements
Calvin Spring Classic 5K
Calling all runners, walkers and movers! Ada Christian School will be participating in the Calvin Spring Classic 5K School Challenge on Apr 29. This is a great way to be active, promote our school, and be entered to win some awesome prizes. The school with the most participants wins $250. One student from each of the five schools with the most registrants will win a $350 gift card to Village Bike Shop.
Register now and make sure you select Ada Christian School under the school challenge. Encourage friends and family to sign up as well. Younger kids who sign up for the fun run are still counted toward our team total and are entered to win prizes as well.
Need more information? See the attached flyer or check out the posters around school. If you have any questions, please contact Anna Ter Beek (gro.htlaehmurtceps@keebret.anna).
Sports Physicals
Current 8th graders planning to play sports in high school in 2017-18 school year need to have an MHSAA physical form on file with the high school athletic office before they are allowed to participate. A valid physical for 2017-18 must be completed anytime after April 15, 2017.
Questions? Contact Carolyn Groendyk (616.574.5819)