Ada Christian School Heads Outdoors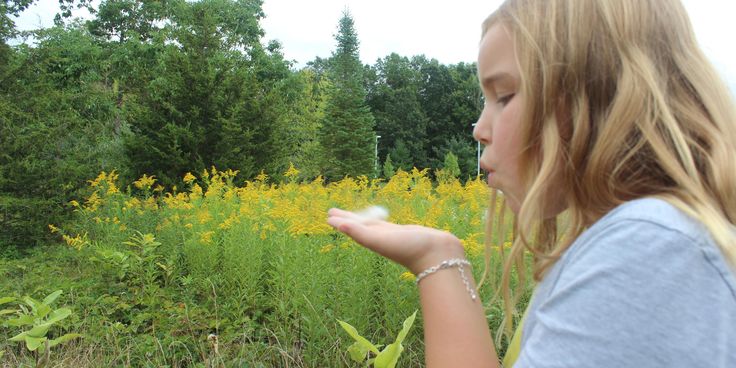 The roots of Outdoor Education have been growing at Ada Christian School for many years, and thanks to a generous donation, are now blooming into a fully integrated Christian Outdoor Education program that will significantly change the landscape and experiences for all of our preschool through eighth grade students at ACS. The improvements are also aimed towards providing beautiful, educational spaces for community members.
ACS students currently enjoy outdoor educational experiences that include Zoo School for fourth graders, Survival Camp for fifth graders and a rustic camping experience on the shores of Lake Michigan for seventh graders, to mention a few.
Beginning in the fall of 2016, ACS plans to implement an extensive outdoor education program that is multidisciplinary and multi-sensory, enhancing education for every one of our over 400 students. Settled in 37 acres of beautiful land – including wooded areas, wetlands and open spaces – our school is taking full advantage of our numerous venues for outdoor learning experiences. Here are just some of the spaces that are being transformed:
Students and teachers, along with some professionals, are currently hard at work building a rustic structure with recycled 100-year-old timbers that will be used as an outdoor classroom and can double as an amphitheater.
Some of our manicured lawn will be converted into a variety of garden beds, prairies, and natural habitats for wildlife.
Students recently cleared an overgrown sandy area which will become a place for them to build scaled topographical models of specific geographic areas, such as the state of Michigan.
Nearby, an open field is the future location of a pioneer homestead replica with visions of a student-built Native American village in the adjacent wooded area.
A garden hoop house/greenhouse is planned, which will provide students with an extended growing season and space to experiment with traditional and hydroponic gardening. Homegrown salads and strawberries could make it to the lunch menu as soon as next year.

Our students currently help maintain the Hike n' Bike trail that encircles the school property. Their next challenge is to find ways to make the trail interactive so that community members can enjoy it, too, and learn interesting facts along the path.
Complementing the wide variety of spaces for hands-on outdoor learning experiences, there are plans for an Outdoor Education classroom and greenhouse. This building addition of approximately 3,000 square feet would be used by preschool-through-eighth-grade students to enrich and connect lessons across each subject area. If plans are approved, ACS would work to break ground on this addition in March with the goal of completion in August 2016.
Ada Christian School is committed to educating the whole child – mind, body and soul in community as we equip students for service in God's world. Heading outdoors leads to wonder and awe of our creation and, most importantly, our Creator. Balance is always important for a healthy life; and, in a world filled with technology, it makes sense to help our students balance 'screen time' with 'green time'.