Ada Connection – Nov 28, 2018
A Note From The Principal
Report Cards
Dear ACS Parents,
We are officially ⅓ of the way through our '18-'19 school year! Report cards will be sent home Friday. Updates have been made. The redesign helps us better align reports with our curriculum across grade levels and subjects. On the upper right side of the report cards, please take note of the "Academic Scale". The previous "S" scale has been replaced with a numeric one. If you have any questions, please be sure to contact your child's teacher.
Paper copies will be sent home with students in grades K-4. For students in grades 5-8, report cards will be sent home digitally via email and posted on your PowerSchool parent portal.
Thank you for entrusting your children to us as we partner with one another to equip students for service in God's world.
Sincerely, Principal Brower
This Week
MENistry
MENistry is a coffee group for dads who want to get to know more about themselves and the Bible.
Moms In Prayer – Praying For 7th Grade
This week we will be praying for 7th graders and their teachers. God is Love: One who is strong and has intense affection, benevolence, kindness and tenderness.
"Love the Lord your God with all your heart, with all your soul, with all your mind, and with all your strength." - Mark 12:30
Come join us for the journey when you can. We meet every Thursday morning 8:00-9:00am, in the ACS office back conference room.
Need more information? Contact Kelly Stafford (616.304.2963, ten.tsacmoc@droffats-kj).
Action Needed
KIDS Program – Christmas Gift Cards
Do you know that you can purchase gift cards and have a percentage of that purchase go directly to reduce your tuition bill? During the holidays, there are special low-denomination gift cards offered which are perfect for gifts. This is also a great time to stock up for birthdays and personal use. You can plan ahead and order for Black Friday also. In addition to physical gift cards, some retailers offer ScripNow eCards which can be printed from your computer almost immediately. Here is a list of some cards offered now:
Starbucks ($5 and $10 plastic cards and eCards) – 7%
Panera ($5 and $10 plastic cards and eCards) – 8%
Subway ($10 plastic cards) – 6%
Bath & Body Works ($10 plastic cards and eCards) – 12%
Chipotle ($10 plastic cards and eCards) – 10%
Buffalo Wild Wings ($10 plastic cards and eCards) – 8%
Taco Bell ($5 and $10 plastic cards) – 5%
Wendy's ($10 plastic cards) – 6.5%
Barnes and Noble ($5 and $10 plastic and eCards) – 12.75% (bonus – regularly 8%)
Pizza Hut (plastic cards and eCards) – 8%
Arby's ($10 plastic cards) – 8%
Celebration Cinema ($10 plastic cards) – 4%
Krispy Kreme ($10 plastic cards and eCards) – 8%
Steak 'n Shake ($10 plastic cards and eCards) – 8%
If you are ordering physical gift cards, make sure to order by 8:00am on Dec 12 to get these in time for Christmas. To enroll in the program, please go to: https://shop.shopwithscrip.com/Login/Enroll The enrollment code for ACS is: 125B8695194.
Have questions or need help? Please email kids@adachristian.org 
Chess Club
Chess is the greatest board game on earth. Who knows – someone from ACS may someday be a Grandmaster (the most elite players on the planet). This club will help members learn some basic openings and other strategies. Everyone will play at least a couple games each session. We will all learn how to play tournament chess (with a clock) and have some tournaments. We will try as a club, for those who are able, to go to a tournament in February that is held at Hope College. Beating Mr. Hoo will earn you a special prize.
Whether you are a beginner or intermediate player, you will have a good time and be sipping hot chocolate as the cold winter winds howl outside. Two sections will be offered - one on Tuesdays and one on Wednesdays starting in Jan. Sign up by Dec 20.
Advent Project
We are in need of several gallon jugs for an advent luminary project. If you have empty gallon size jugs from milk, juice etc please drop them off in the bin by the office. We will be collecting jugs until the first week of Dec. Thank you in advance!
Ski Club
Our ski club will be held on Tuesdays in Jan and Feb after school until 8:00pm. We will make arrangements to carpool to Cannonsburg if needed, but you will need to pick up your child at the end of the evening. If you have younger children who are not old enough to be by themselves you will need to be there throughout the evening either skiing or in the lodge.
6 years old and under get their lift tickets free.
Deadline is Wed, Nov 28. After that time you will need to go through Cannonsburg.
All the prices are on the registration form. Checks should be payable to "Cannonsburg Ski Area" and sent to the ACS office with the form.
Sign up now for your ski passes and save money – 50% off the regular price.
Card holders may use their passes anytime, any day during the 2018-2019 ski season, including weekends.
Questions? Ask Katie Kuiper (616.485.1888, moc.oohay@repiuk_kj).
Now You Know
Whatcha Doin' Out There?
The Nov installment of Whatcha Doin Out There? is here. Find out our students have been up to outside!
Share The Light: ACS Advent Walk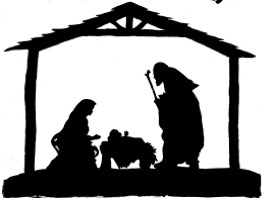 Get into the Christmas spirit by reflecting on the First Christmas, told from different perspectives. This family event allows all ages to listen, interact, and enjoy the true meaning of Christmas. Join us on Thur
Dec 06, from 5:30-7:30pm
, at Ada Christian's outdoor campus.
Please travel as an entire family whenever you choose, however in order to attempt to space out the visits of families:
PK-1st grade families are encouraged to visit at 5:30 pm
2nd-4th grade families are encouraged to visit at 6:00 pm
5th-6th grade families are encouraged to visit at 6:30 pm
7th-8th grade families are encouraged to visit at 7:00 pm
Visits will be around 30 minutes, but you are welcome to stay longer.
The last tour will begin around 7:00 pm.
ROBO Battle Of The Minds
Ada Christian School's first FIRST Lego League will be participating in the ROBO Battle of the Minds. The event will take place on Sat, Dec 01 at Innovation Central High School in Grand Rapids. The team of 8 consists of fourth and fifth graders who have been preparing mission challenges and outlining a project on the theme "Into Orbit" for the past few months. The League would like to invite friends and family to cheer on the team at the event beginning at 8:30am. The events should conclude by 5:30pm. You can find more information about ROBO Battle of the Minds on this website.
PTO Happenings
Christmas Shop – Volunteers Needed
On Thur and Fri, Dec 06 & 07 the ACS Commons will again be transformed into a Christmas Gift Shop for your children to select Christmas gifts for their parents and siblings only. Students will shop with their classes during a designated shopping time. Parent volunteers will be helping your children select and wrap gifts. A note will be sent home with your children with all the details on Mon, Dec 03.
On Fri, Dec 07 at 2:30pm, we will open the Christmas Gift Shop to parents – feel free to come in and shop alone (or with your children after school) for other relatives. We will stay open until 3:30pm.
If you have more than one child at ACS, please send each child with their own spending money, rather than writing one large check. This helps us tremendously during checkout, as your children will probably not be shopping together at the same time.
Please have your child bring these items to school on Thur, Dec 06:
A large brown grocery bag with their name on it
A completed order form
Spending money (check made out to ACS or cash)
It takes many volunteers to make this fun event a success. Sign up below!
Daddy Daughter Dance – Feb 01, 2018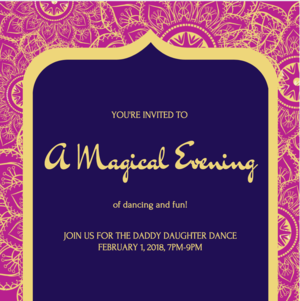 Save the date for the Daddy Daughter Dance, Feb 01, 2018.
PTO Information
Looking for our calendar, information about upcoming events or opportunities to serve? Check out our updated website.
ACS Athletics
PurePlay
Basketball signups are closed for 1-4th. Clinics will begin on Dec 08.
Y5/K--still some openings--contact Coach DK if you are interested. Begins Jan 12.
Calendar Reminders
Nov 30 - Report cards go home
Dec 07 - No Forest Hills pm transportation
Dec 13 – Middle School Christmas Concert
Dec 21 - All School Chapel
Dec 24 - Jan 04 - Christmas Break
Requested Announcements
Art Sale for Christian School in Sierra Leone
$400 = tuition for a year for Christian School in Sierra Leone. 100% of the art sales in the front lobby of Ada Christian help fund this project. Art makes a unique gift or a fun way to start redesigning a room of your own. The sale runs now through Nov 30. Jan Carpenter (artist) can also take credit cards.
Brookside Nativity
A telling of the Christmas Story with live actors and animals. Fri, Sat, and Sun, Dec 07, 08, & 09 with performances at 7:00, 7:30 and 8:00pm each evening. Signing for deaf and hard of hearing available Fri and Sat, all performances. Bring your loved ones to experience the wonder and joy of the birth of our Savior. This is an outdoor experience—dress warmly. Crafts, hands on experience with Neighbors of Nazareth and hot chocolate and cookies served inside. This event is free—no tickets required. Brookside Christian Reformed Church, 3600 Kalamazoo Ave., SE, Grand Rapids, MI 49508. For more information go to www.brooksidecrc.org or call 616-452-3191.