Ada Connection – Jan 04, 2017
A Note From Principal Brower
On A Personal Note
Thank you so much for the many delicious, pretty, special, thoughtful Christmas gifts I found on my office table before break. You spoiled me -- Thanks!
Happy New Year!
This Week
Welcome To Our New Families
Tyler and Katie VanRee with Hailey (1W) and Mason (KP); John and Danielle Wiechertjes with Colten(1G); Scott and Audra DeVries with Gavin (6K); and Tom and Amy Williams with Emily (7HU).
"Faith. Strong." Friday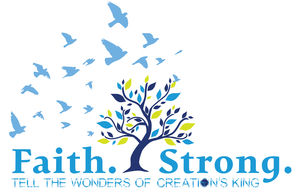 It's that time again. All students, staff and parents are encouraged to wear their ACS gear to school this week
Friday, Jan 06
.
Open House & Information Night
We are hosting an Open House & Information Night, Tuesday, Jan 10 at 7:00pm. Please invite your friends to take a closer look at Ada Christian School.
Moms In Prayer
This Thursday we will have a New Year's Celebration: Everyone invited! Please join us as we celebrate the beginning of a new year! This is an informal gathering to connect with new and old friends alike. This is a great time to keep that New Year's resolution to make regular prayer a priority in your life and to check out what Moms Is Prayer is all about! Younger siblings are invited, too!
Please join us Thursdays at 8:00-9:00am in the office conference room as we pray for our children, their teachers and the ACS community.
Questions? Contact Laura Cawley (616.425.9728, moc.oohay@57_csarual).
MENistry
A group of ACS dads who meet and dwell with the Word of God every Friday 8:00-9:00am in the back office conference room. This fall we will be going through the book of Ephesians.
Now You Know
"Faith. Strong." Clubs
Lego WeDo Club
Does your child love to play with LEGO's? Do they like to build things with their imagination? In this club, students will learn how to build and program characters and models using the Lego WeDo program. This could be a great Christmas gift idea for your child.
Who: Students in grades 2-6
Where: ACS Computer Lab
When: 3:00-6:00 p.m., Pizza dinner included.
Level 1: Mondays, Jan 30 and Feb 06
Level 2: Thursdays, Feb 02 and 09
Sign-ups are now open and we can take up to 20 in each of the two sessions.
Maker Space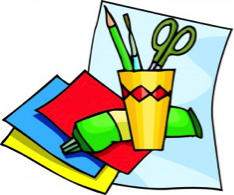 Do you like to make things? Do you like to be with your friends? In this club, you and your friends will be challenged to build things with stuff and with code. You will have the opportunity to make things and then make things happen.
Coaches: Mrs. Boerman, Mrs. Prins and Ms. Frens
Who: Students in grades 2-7
Where: Ada Christian School Library
When: Wednesdays, Jan 18 and Feb 01, 3:00-6:00 (Pizza Included)
Fee: $60
Register online or fill out a paper form in the office. Checks payable to Lois Boerman. Club limited to first 20 participants. Registration ends Friday, Jan 13.
Need more information? Contact Mrs. Boerman or Ms. Frens (lboerman@adachristian.org or gro.naitsirhcada@snerfj).
NOTE: ACS athletics should take precedence over club activities if practice/game conflicts occur.
Action Needed
ACS Job Opportunity: Head Custodian
We are very excited for Mr. Bill and the adventures that await him in retirement. We are equally thankful for his many years of service to Ada Christian School. It is with mixed feelings that we post our need for a Head Custodian. It is our desire to have this person in place in early spring to give them the opportunity to shadow Mr. Bill for a period of time.
If you or anyone you know would be interested in applying for this position, please submit a cover letter, a resume' and the attached
application
to (
gro.naitsirhcada@retsokedj
). We have also linked a copy of the
job description
.
Applications are due by

Friday, Jan 13
.
Preschool Registration
Preschool registration has officially opened for 2017-2018. We look forward to "Faith. Strong. Beginnings" with your preschool student. Current families, and alumni families will have first preference through Jan 10, 2017.
Register for preschool 2017-2018.
Please feel free to contact the preschool with any questions (gro.naitsirhcada@yelmrogj).
Serve Through Bus Driving
We are in need of a driver. The hours are 6:30-8:00am and 2:45-4:15pm M - F. Training is required and will be provided.
Available? Please contact Bill Venneman or Julie DeKoster (616.676.1289). Kids LOVE their bus drivers and we would love to welcome a new driver to our family!
PTO Happenings
School Tubing Party
School tubing party at Cannonsburg, 6800 Cannonsburg Rd NE Belmont on Monday, Jan 23 at 1:00pm.
Sign up and pay in the school office to get the group rate of $12 per person by Jan 16 at 9:00am.

You must purchase tickets from Cannonsburg after the deadline.
A waiver must be signed for each person tubing and is available in the school office.
Checks should be made out to Ada Christian School.

Questions? Contact Dawn Raymond at gro.naitsirhcada@otp.
Bus Driver Appreciation
On Feb 09, ACS has the honor of showing appreciation to our bus drivers. It truly takes a village to care for our children and our bus drivers are a necessary part of this village. To make this event special for the bus drivers, we need your help! Check out the volunteer spot to see how you can help.
Daddy Daughter Dance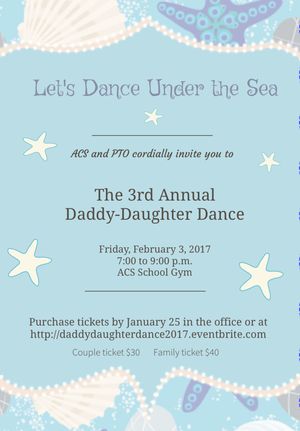 We will be handing out corsages at the door! The PTO cordially invites you to our 3rd Annual Daddy-Daughter Dance 2017. Our theme is "Let's Dance under the Sea". Join us on Friday, Feb 03 from 7:00-9:00pm for a memorable evening of music, dessert and activities. This event is for preK – 8th grade and we welcome grandpas, uncles and special friends!! The cost is $30 per couple with a $40 family maximum. Purchase tickets online or pay by check in the main office at school.
Donate Your Used Newspapers
Have extra or used newspapers? Donate them to PTO to make decorations at the Daddy Daughter Dance. There will be a box in the lobby for your used newspaper donations.
December Spirit Shop Orders
Thank you for your December Spirit Shop orders!
If you need to return or exchange any items please contact Matthew Schmuker at Logo Spot (616.240.8304, moc.topsogol@rekumhcs.wehttam)
Calendar Reminders
Jan 16 – No AM & PM Forest Hills transportation
Jan 19, 20 – No PM Forest Hills transportation
Jan 23 – No School - In-service day
Feb 16 & 23 - Parent Teacher Conferences
Feb 17 & 20 - Winter Break
Requested Announcements
CLC Dinner And Silent Auction
Come out to support the Christian Learning Center with a dinner and silent auction beginning at 4:30pm on Jan 28 at Calvary CRC. Your bids will help ensure that churches and schools can receive and support the gifts of persons with disabilities. View the flyer (3 MB PDF) for more details.