Ada Connection – Apr 01, 2020
A Note From The Principal
Spring Break
Happy, Happy, Happy Spring Break to each and every one of you!
Some Changes for 2020
Mama Jules 3.0
Mrs. DeKoster's colleagues lovingly refer to her as "Mama Jules" because of the way she is constantly caring for students, parents, faculty, and staff. During her 30+ years at ACS, she's had different titles: Teacher - Mama Jules 1.0, Administrator - Mama Jules 2.0, and now Advisor - Mama Jules 3.0.
Mrs. DeKoster will still be at ACS next year -- she is stepping back, not away. She will continue caring for some details related to our day-to-day activities, and she will be mentoring Mr. Nate Kiser as he steps up from his part-time Assistant Principal role to serving as our full-time Assistant Principal.
As an administrative team, it is an honor to serve our ACS community -- we find a lot of joy in working together!
A Note from Mr. Henry Witte
Dear ACS families,
It's with both sadness, and yet excitement for the future, that I am sharing with you the news that I have decided to not return to Ada Christian in the fall. For the last 18 years I have loved working with your students, teaching math and history, and being part of a great middle school team. I will take many great memories with me from the classroom and hallways, to the Service Projects at Camp Tall Turf, and from our trips to Cedar Point and Washington D.C. In a time of a lot of uncertainty, I'm holding on to Proverbs 3:5-6, and I hope that your families can do the same. Thanks for the many years of support and encouragement.
Mr. Witte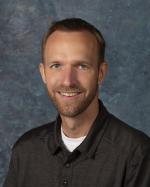 ACS Annual Society Meeting
Thank you to all who joined us for our Society Meeting via video!
We are pleased to introduce our new Board Members to you:
Kristen Gruennert
Michael Hollander
Kristin O'Callaghan
Kurt Rewa
Melissa Shripka
A special thanks to our outgoing Board members who led with godly wisdom and discernment:
Colin Kraay, Board President
Allison Ferwerda, Education Committee Chair
Sarah Wolters, Board Secretary
Scott Schrotenboer, Operations
We are thankful for your support of the proposed budget and for the great work of our Finance Committee and Board members. We are looking forward to another great year of learning in 2020-2021.
Here is a follow-up of the Annual Society Meeting and the items that passed.
Important Enrollment Information
Please note that open enrollment will begin on Apr 22, 2020. Details to follow.
Now You Know
Holy Week Lenten Walk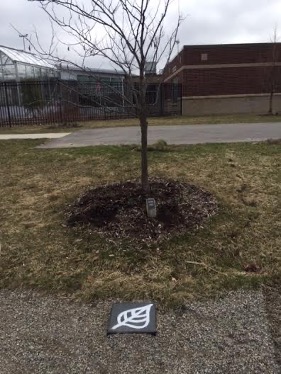 Lent is a season of spiritual preparation in which we draw closer to God by remembering Christ's temptation, suffering, and death.
Ada Christian School families will have an opportunity to experience Holy Week, the last week of Jesus' life on Earth, in a walk marked by eight stations on our beautiful campus.
Eight paver stones with symbols have been placed throughout our outdoor campus. Maps and accompanying Bible passages of the stories of Holy Week will be available for families to use beginning next week Sunday, Apr 05. These items will be located on the backside of the bulletin board outside the hoophouse.
If you choose to participate in this activity with your family, please remember to practice social distancing if another family is ahead of you.
Spring Break & Social Distancing
The weather is holding signs of spring and we are officially on "Spring Break". Although plans for most of us have changed, I am sure our desire to spend time with family and friends are unchanged. However...please help us keep eachother safe and healthy.
This article holds helpful and practical information. Following is an excerpt:
"No kid playdates, parties, sleepovers, or families/friends visiting each other's houses and apartments. This sounds extreme because it is. We are trying to create distance between family units and between individuals. It may be particularly uncomfortable for families with small children, kids with differential abilities or challenges, and for kids who simply love to play with their friends. But even if you choose only one friend to have over, you are creating new links and possibilities for the type of transmission that all of our school/work/public event closures are trying to prevent. The symptoms of coronavirus take four to five days to manifest themselves. Someone who comes over looking well can transmit the virus. Sharing food is particularly risky — I definitely do not recommend that people do so outside of their family."
Employment Opportunities
We are pleased to share that there are a couple of employment opportunities at Ada Christian for the coming school year.
The following positions are available:
Michigan COVID-19 Update
Updated COVID-19 information from the State of Michigan.
2020-2021 Calendar
Here is a preview of our school calendar for the 2020-2021 school year:
Aug 25 – First Day (Half Day)
Sept 04-Sept 07 – No School (Labor Day)
Sept 28 – No School (In-Service Day)
Oct 13 – 2020 Annual Ada Christian Education Foundation Dinner
Oct 21-23 – No School (Teacher's Convention)
Nov 25-29 – No School (Thanksgiving Break)
Dec 19-Jan 03 – No School (Christmas Break)
Jan 18 – No School (In-Service Day)
Feb 18-Feb 22 – No School (Winter Break)
Apr 02-12* – No School (Spring Break) - *Please note, we will start Spring Break on Friday, Apr 02 and return on Tuesday, Apr 13.
May 07 – GrandFriends (Half Day)
May 10 – No School (In-Service Day)
Jun 08 – 8th Grade Graduation
Jun 09 – Last Day (Half Day)
PTO Happenings
Service Ideas for Spring Break
Katie McNinch found this appeal for help, what a wonderful idea for a Spring Break family service activity.
"I am a Long Term Care Ombudsman for the State of Michigan. Currently I have advocacy responsibility for 29 skilled nursing facilities. Due to the Covid-19 virus, the residents cannot receive visitors unless it is end of life circumstances. This is very difficult for the residents, their family and friends who have frequent visits. This also affects many of the residents that do not have any visitors. Other residents visitors often engage those without any family/friend supports.
To bring a little cheer to the residents, I was hoping that my neighbors may be willing to take on a project themselves or with their children/families. If you could make posters, cards, write letters or cards, provide inspirational messages for the residents I know that this would provide a touch of joy to their current situation. The touch with the outside world, plus knowing that someone else has thought of "them" would go a long way.
The staff at the nursing homes show up to care for others loved ones while they could potentially be placing themselves and their loved ones at risk. Often they are working overtime or cover their fellow staff members shifts. It would be great if we could say thank you to them with a poster or two for their dedication.
I would need 29 posters for staff at least, and at least a thousand items for the residents. They don't have to be fancy, nor expensive to create. The residents love children's art, notes and words of encouragement." Bookmarks may also be a good idea. Anything you have made can be dropped off at ACS after Spring Break. Katie will set out a box to collect things, and she will deliver it for us all.
Thank you for bringing brightness to the lives of others, especially at a time you were hoping to experience brightness for yourself. So generous.
Mother Son Event
Oh boy, boys. Well, Mamas and sons - it looks like we'll have to save our roller skates and bowling balls for another day. And that's ok, because you still get a commemorative shirt for the non-event!! This can still be super fun - think of an activity that you and your guys like to do together, pop on the t shirts and make your own Mother-Son Event. In this sense its great that we have a tangible tie to an event we all love, even if we do it differently this year.
We will carefully pack up 1 bag per family, it will have all of your t-shirts in it and a refund of $8/ticket (less $2 for the shirts that are already printed and made). We will set the bags out on a table at the next homework pick up after Spring Break (along with a bottle of hand-sanitizer).
A huge special thank you to the MENistry Team - Andy Anderson, Bruce Uekert, Michael Youngblood, Jeff Stafford, Brad Jansen, Curtis King, Jason Reiffer and Kevin Jones. This was the first year that they took over planning the event, which is such a blessing. Historically, the organizers of the event (Moms) are too busy running things to truly enjoy it with their own sons, so they end up missing out on an event that they planned! Having the Dads of the Menistry team take over allows all Mothers to simply be guests and focus on their boys and visit with one another.
This team came together in full force to get the job done. They studied what had been done in the past, built on that and added their own creative spin on the event. Join me in thanking them for all their work, including designing and printing t shirts which is above and beyond what we all expected. It's unfortunate that all their hard work and planning wasn't realized at the event, but we appreciate it, we'll take what they have given us and make the best of the situation - and look forward to next year!
Gratefully,
Your PTO
Walk-a-thon
Still on! Although...in a fun new creative social-distancing sort of way. We have been hard at work finding some creative ways to have a virtual walk-a-thon and we will be excited to share more details after Spring Break. Please keep May 08 in your calendars and stay tuned for more details.