Ada Connection – October 19, 2016
Now You Know
Outdoor Education Dedication Services and Guided Tours
Friday, Oct 28 has been set aside to formally dedicate and celebrate our new Outdoor Education spaces. There will be 3 different times available for parents to join us. Please view the schedule (37 KB PDF) for the day and join us at your convenience.
Moms In Prayer
Next week we will be praying specifically for 1st grade and Guest Speaker - defending our children/picture days. God reigns. 1 Chronicles 16:31 "Let the heavens rejoice, let the earth be glad; let them say among the nations, 'The LORD reigns!'"
Please join us next Thursday, Oct 27, at 8:00-9:00am in the office conference room as we pray for our children, their teachers and the ACS community. Questions? Contact Laura Cawley (616.425.9728, moc.oohay@57_csarual).
Action Needed
Bus Driver Needed
Do you have a few hours a day and a desire to support our ACS programming by driving a bus? We are in need of a driver! The hours are 6:30-8:00 am and 2:45-4:15pm M - F. Training is required and will be provided.
Available? Please contact Bill Venneman or Julie DeKoster. Kids LOVE their bus drivers and we would love to welcome a new driver to our family!
Book Fair Volunteers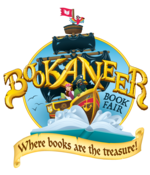 The Scholastic Book Fair will be returning to ACS on Monday, Oct 31 and run through Friday, Nov 04. All proceeds support the library media center. To volunteer, please
sign up
online.
Missing Something?
Found a few weeks ago: one sliver camera, one black wallet, and 1 Toyota mini van fob together with a Subaru fob, and 5 extra keys. Come to the office to claim.
Pajama Drive
Ada Christian School is having a school wide pajama drive to benefit children at Mel Trotter Ministries. From Oct. 24-28, everyone who brings in a pair of pajamas to donate gets to participate in our school wide pajama day on Oct. 28. We specifically need NEW pajamas size 8-14 for boys and girls. There will be bins at the end of each hallway for drop off.
ACS Foundation Dinner—Nov 21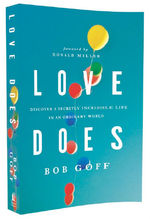 We're looking forward to hearing from best-selling
author Bob Goff speaking
about his book, Love Does. Bob is an entertaining, engaging speaker who passionately tells stories of the impact of love in our world. He's an attorney, founder of an international organization "Restore International" and professor at Pepperdine Law School.
Another highlight of this year's dinner is the presentation of the Distinguished Service Award to Duke and Sue Suwyn, long-time ACS and ACS Education Foundation supporters.
We offer table sponsorships (tables of eight) and individual tickets. Parents, grandparents and friends of ACS are encouraged to join us for this very enjoyable event at the Amway Grand Plaza Hotel on Nov 21.
Questions? Contact Dan Day (616.676.1289 ext. 104, gro.naitsirhcada@yadd).
Keycard Sales
The Keycard will be available for $25. Find out just how many places it can be used. Stop by the office to buy yours any time between now and Christmas break.
Only $25 for $100's of dollars in savings and an opportunity to help our music department.
Meals For The Rauch Family
The Rauch family has several students at ACS and Teresa, the mom, has been diagnosed with ALS. Outside of coveting your prayers, the family could really use meals. The meal would need to feed 5-6 people. No allergies. Meals may be delivered to the office and will be pick up after school. Sign upfor more details and see what others are marking.
Questions? Contact Jill Anderson (ten.labolgcbs@5791nosrednaj)
ACS Athletics
PurePlay
Soccer and Running Club - We are finished for the Fall. Thanks to all who helped make our Fall season a fun and learning experience for our children.
Wild Cat Athletics
Winter Basketball – Winter basketball sign ups for students in grades 5-8 are now available. Please visit the athletic website to sign up your son or daughter for the season.
Calendar Reminders
Oct 19 - 21 – No School (teacher's convention)
Oct 31 – No Forest Hills transportation (PM)
Nov 15 – Picture retake day
Nov 21 – Foundation Dinner
Nov 23 - 25 – Thanksgiving break