Ada Connection – October 12, 2016
A Note From Principal Brower
Showing Our "Faith. Strong." Spirit
Check out this school spirit! Mrs. Westrate's 6th grade class nailed it with 100% participation on our "Faith. Strong." Friday.
We also had GREAT participation school wide. Wonderful job! Friend our ACS Facebook Page to see more of our "Faith. Strong." kids.
Tender Tardy Talk Continued
Having students to school on time helps everyone get off to a smoother start. Last week we were averaging about 50 tardies per day, and this week we are down to 20 tardies per day. Keep up the good work!
This Week
School Picture Day

Scheduled for Thursday, Oct 13 and Friday, Oct 14. Each student came home with an order form last week. Extra forms are in the office. Return the completed order form to each student's homeroom teacher. If you do not want to order pictures, a photo of your child will still be taken for the school yearbook that comes out at the end of the school year. Retake day is Nov 15. The photo schedule is:
Thursday, Oct 13 - 3's preschool, 4's preschool (birds), young 5's, 1st, 2nd, 3rd, 4th
Friday, Oct 14 - 4's preschool,kindergarten, 5th, 6th, 7th, 8th
Parent Teacher Conferences
Oct 13 and Oct 18 schedule for elementary conferences is now available to download (91 KB PDF). Parents of students in middle school will have the opportunity to visit with each of their student's teachers in the commons. No sign up is necessary for middle school. Oct 13 the teachers will be available from 5:30 - 8:30pm and Oct 18 from 4:30 - 7:30pm.
Conferences with our "Specials" Teachers: Mr. Wanner, Mrs. VanNoord, Mrs. Weaver and Ms. Prins will be here both nights at a table in the commons. Elementary parents are also welcome to find them there. On Thursday, Oct 13 Mrs. VandenBosch will be in her room and Mrs. DeKleine will also be here.
Moms In Prayer
This week we will be praying specifically for preschool and kindergarten. God is my teacher. Isaiah 48:17. "This is what the LORD says-- your Redeemer, the Holy One of Israel: 'I am the LORD your God, who teaches you what is best for you, who directs you in the way you should go."
Please join us Thursday at 8:00-9:00am in the office conference room as we pray for our children, their teachers and the ACS community. Questions? Contact Laura Cawley (616.425.9728, moc.oohay@57_csarual).
MENistry
A group of ACS dads who meet and dwell with the Word of God every Friday 8:00-9:00am in the back office conference room. This fall we will be going through the book of Ephesians. Coffee and donuts provided.
Now You Know
Bookaneer Book Fair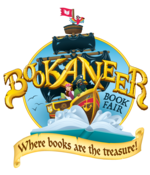 The Scholastic Book Fair will be returning to ACS on Monday, Oct 31 and run through Friday, Nov 04. All proceeds support the library media center.
Action Needed
Pajama Drive
Ada Christian School is having a school wide pajama drive to benefit children at Mel Trotter Ministries. Everyone who brings in a pair of pajamas to donate gets to participate in our school wide pajama day on Oct 28. We specifically need NEW pajamas size 8-14 for boys and girls. There will be bins at the end of each hallway for drop off.
ACS Foundation Dinner—Nov 21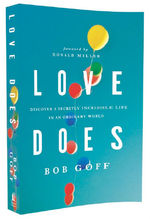 We're looking forward to hearing from best-selling
author Bob Goff speaking
about his book, Love Does. Bob is an entertaining, engaging speaker who passionately tells stories of the impact of love in our world. He's an attorney, founder of an international organization "Restore International" and professor at Pepperdine Law School.
Another highlight of this year's dinner is the presentation of the Distinguished Service Award to Duke and Sue Suwyn, long-time ACS and ACS Education Foundation supporters.
We offer table sponsorships (tables of eight) and individual tickets. Parents, grandparents and friends of ACS are encouraged to join us for this very enjoyable event at the Amway Grand Plaza Hotel on Nov 21.
Questions? Contact Dan Day (616.676.1289 ext. 104, gro.naitsirhcada@yadd).
Lost And Found
Please help us get those Lost and Found tables cleared off. They are located by the music rooms and kitchen. Please check the tables while you are here for parent teacher conferences. The tables will be cleared off and start fresh on Wednesday, Oct 19.
Keycard Sales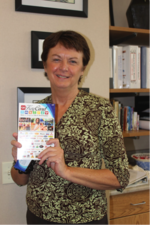 For many years the ACS Middle School students used the sale of Keycards or Entertainment Books to fund a variety of their activities. As a service to our families, Mrs. DeJong has agreed to manage the sales in the office. They do make great Christmas gifts and we can earn a 50% profit.
The Keycard will be available for $25. Find out just how many places it can be used. Stop by the office to buy yours any time between now and Christmas break.
Mrs. DeJong has decided that our ACS music department should receive the profits from her labors. Mrs. VandenBosch, Mrs. VanNoord and Mrs. Kladder will need to put their heads together!
Game Day Gear
Bleacher seats, folding chairs and stadium blankets complete with our ACS logo are available for purchase. Fill out the order form (743 KB PDF) and return to the ACS office no later than Friday, Oct 14. Special discounts are available!
Questions? Contact Laura Kaminski (lb_kaminski@yahoo.com).
Meals For The Rauch Family
The Rauch family has several kids at ACS and Teresa, the mom, has been diagnosed with ALS. Outside of coveting your prayers, the family could really use meals. We would love to provide them with two meals a week. The meal would need to feed 5-6 people. No allergies.
Sign up to make a meal and see what others are bringing. Meals may be delivered to the office and Brian Rauch will pick them up after school. If you have any questions, please contact Jill Anderson (ten.labolgcbs@5791nosrednaj).
PTO Happenings
Box Top Drive
For the next two weeks, through Oct 19, please have your kids empty your drawers and search your cupboards for any and all Box Tops at home. Collection sheets were sent home, last week, with your child and can be returned to the office for a prize! Additional sheets can be picked up in the office.
Please remember to send all BONUS Box Tops separate from the collection sheet.
We are looking for 1 volunteer to chair the Box Top Drive. Interested? Contact Dawn Raymond (616.238.6606, moc.nsm@19dnomyard).
Direct Your Dollars
Want an easy way to earn money for our school? Simply save your Forest Hills Foods and D&W receipts! Through a new program called Direct Your Dollars, Ada Christian School will receive a $1,000 check for every $150,000 we collect in receipts. This money will go directly toward providing a yearbook for each student in May 2017. Please start saving your receipts from Forest Hills Foods and D&W and encourage friends and family to do the same. Place your original receipts in the marked box in the ACS office.
Questions? Please contact Kristen Yeh (moc.oohay@hey_netsirk).
Fall Fundraiser
A huge thank you to all who sold Charleston products and/or donated directly to PTO. This week we will be tallying the orders to reveal if we met our fundraising goals and who the prize winners are. We will keep you updated. Thank you again!
School Parties
Join ACS Families for two parties:
Wednesday Oct 19 from 1:00-3:00pm.
Heidi's Farm Stand Corn Maze, 11999 Cascade Rd Lowell.
Cost: Adults $5, kids (3-15) $3.50. Bring extra money if you want to enjoy a doughnut and cider or buy a pumpkin!! Tell them you are from Ada Christian to get the group rate!
Thursday Oct 20 from 1:00-2:30pm.
GR Gymnastics. 1601 Galbraith Ave SE, STE 301, Grand Rapids, MI 49546
Cost: $5.
No need to sign up for either party!
Questions? Email Dawn Raymond (draymond91@msn.com) or call/text 616-238-6606
ACS Athletics
PurePlay
Running Club – Cross country meet today at 3:30pm
Soccer – Last week for soccer! 9:00am Girls; 10:15am Boys
Wild Cat Athletics
Winter Basketball – Winter basketball sign ups for students in grades 5-8 are now available. Please visit the athletic website to sign up your son or daughter for the season.
Calendar Reminders
Oct 13 – Parent teacher conferences
Oct 13 – Picture day
Oct 14 – Picture day
Oct 18 – Parent teacher conference
Oct 19 - 21 – No School (teacher's convention)
Oct 31 – No Forest Hills transportation (PM)
Nov 15 – Picture retake day
Nov 21 – Foundation Dinner
Nov 23 - 25 – Thanksgiving break