This Week
"Faith. Strong" Friday – Oct 04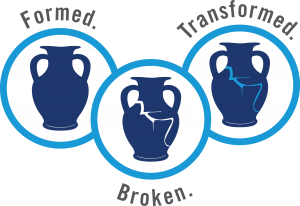 It's that time again. All students, staff and parents are encouraged to wear their ACS gear to school this week Fri, Oct 04.
Need a theme t-shirt? They are available for purchase in the front lobby for $5.
Moms In Prayer
Praying for our 2nd graders and their teachers this week. God is our Shield - One who is our means of defense or protection.
"You are a shield around them, O Lord; bestow glory on them and lift up his/her head." - Psalm 3:3
Come join us for the journey when you can. We meet every Thursday morning 8:00-9:00am, in the orchestra room (through the Commons and past straight past the kitchen). Younger siblings are always welcome!
Need more information? Contact Kelly Stafford (616.304.2963, ten.tsacmoc@droffats-kj)
MENistry
Come join other ACS dads on Wednesdays at 8:00am as we go through C.S. Lewis The Screwtape Letters. We meet in the orchestra room.
Action Needed
Elementary Christmas Program Volunteers
The Elementary Christmas program is upon us! Mrs. Vruwink needs 2-3 moms who would be willing to help organize and collect props and costumes for the Christmas musical. This task would require a couple of days after school, minimal shopping/ searching, possible sewing, and organizing white gowns.
If interested please email Mrs. Vruwink at gro.naitsirhcada@kniwurvk
Book Fair – Oct 12-18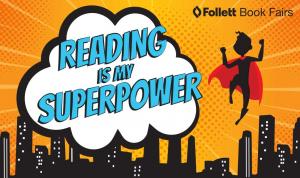 The Book Fair starts on Saturday, Oct 12 and runs through the following week. We need all sorts of volunteers. Everyone who signs up and volunteers gets 20% off of their whole purchase. Please join us for the fun. All proceeds benefit the ACS library.
Now You Know
Hot Lunch Menu
The Oct Hot Lunch Menu is now available. Please review this with your child.
Education Foundation Dinner - Thursday, Oct 17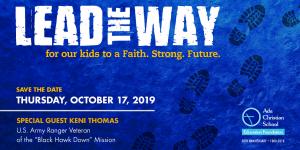 Dear Parents,
Join us for an exciting night of inspiration and motivation as we celebrate the 30th Anniversary of the Ada Christian School Education Foundation and welcome Keni Thomas, U.S. Army Veteran of the "Black Hawk Down" Mission. Drawing from his experiences on the battlefield, Keni shares an inspired Christian view of our greater purpose and calls on people to "use their gifts" and "lead by example". Keni left the Army to pursue his music career and now works full-time as an award winning country music artist in Nashville.
Another highlight of this year's dinner is the presentation of the Distinguished Service Award to Neil and Gwen Kraay, long-time ACS and ACS Education Foundation supporters.
Parents, grandparents and friends of ACS are encouraged to join us at the Amway Grand Plaza Hotel on Oct 17. We offer table sponsorships (tables of eight) and individual tickets.
Don't wait to let us know you can join us, sponsorship and tickets are available now!
Questions, Contact Mark Stuit, Director of Advancement (gro.naitsirhcada@tiutsm)
PTO Happenings
Parent Teacher Conference Help
Fall Conferences are coming up! Would you be willing to help bless our elementary teachers and cover recess duty so they can have a break?
ACS Athletics
PurePlay
Fall soccer: Saturday, Oct 05. Boys at 9:00am, Girls at 10:15am.
Fall Running club: Inside today due to weather. Race begins at 3:45pm.
Want more details about PurePlay? Visit our website.
Wildcats
Registration for 5th-8th grade boys basketball is now open. Please visit the ACS Athletic Website to sign up. The registration deadline will be Sun, Oct 06. If you have any questions or concerns please contact Angela VanDuyn at (gro.naitsirhcada@nyudnava).
Calendar Reminders
Oct 17 - Education Foundation Dinner
Oct 21 - Parent/Teacher Conferences 5:30-8:30pm
Oct 22 - Parent/Teacher Conferences 4:30-7:30pm
Oct 23-25 - No Schools (Teacher Convention)
Nov 27-29 - Thanksgiving Break
Requested Announcements
JR Cheer
Attention parents of Jr. Cheerleaders! Grand Rapids Christian has moved up the start time of this week's Homecoming football game. The game will begin at 5:00pm rather than 7:00pm. That means that everything is moved up two hours, including the Jr. Cheerleaders. The girls must arrive at the Quest Center between 3:45-4:00pm. They will be escorted to the stadium at 4:30 pm. and will cheer on the sidelines from 4:45pm to approximately 5:15pm. Please make note and call Jacquie DeJonge with any questions!