Ada Connection – November 02, 2016
This Week
School Directory
Your student (youngest in K - 8th grade) brought the directory home last week. Extras are in the office for $3.00 each. If your student did not bring home a directory, check the bottom of their backpack and/or locker.
School Pictures Sent Home
Your child's picture came home this week. If you did not receive them, check your child's backpack or the bottom of their locker. Retake day is Nov 15 if needed. Return your pictures to the office as soon as possible to get on the schedule for retakes.
"Faith. Strong." Friday

It's that time again. All students, staff and parents are encouraged to wear their ACS gear to school this week
Friday, Nov 04
.
Scholastic Book Fair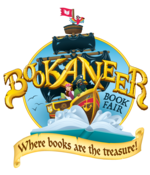 The Scholastic Book Fair has returned to ACS and will run through Friday, Nov 04. All proceeds support the library media center. We are still in need of one volunteer Thursday morning, please
sign up
online.
Moms In Prayer
This week we will be praying specifically for 2nd grade. God is wise.
"Oh, the depth of the riches of the wisdom and knowledge of God! How unsearchable his judgments, and his paths beyond tracing out!" - Romans 11:33
Please join us Thursdays at 8:00-9:00am in the office conference room as we pray for our children, their teachers and the ACS community. Questions? Contact Laura Cawley (616.425.9728, moc.oohay@57_csarual).
MENistry
A group of ACS dads who meet and dwell with the Word of God every Friday 8:00-9:00am in the back office conference room. This fall we will be going through the book of Ephesians.
Action Needed
Serve Through Bus Driving
Do you have a few hours a day and a desire to support our ACS programming by driving a bus? We are in need of a driver! The hours are 6:30-8:00am and 2:45-4:15pm M - F. Training is required and will be provided.
Available? Please contact Bill Venneman or Julie DeKoster. Kids LOVE their bus drivers and we would love to welcome a new driver to our family!
Spirit Shop News
Our ACS Spirit Shop is introducing a new way to purchase school spirit items. This change will allow us to have more clothing options, accessories and sports gear available for you more frequently. See the new online store and what we have to offer. Here's how ordering will be different:
NO SHIPPING FEES!
The online store will only be open during the FIRST WEEK of every other month.
Standard items noted online will be available for purchase every time the online store is open. Items will change according to the season.
Orders placed within the 7 day window will go into production the following week and be delivered to ACS for pick up.
ACS Spirit Shop Will Be Open:
Nov 01-07, Jan 01-07, Feb 01-07, and Apr 01-07.
No late orders will be accepted, so mark your calendars. We have really great stuff coming! Want more info? Contact Laura Kaminski (616.460.6109).
ACS Foundation Dinner—Nov 21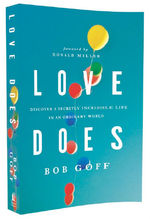 We're looking forward to hearing from best-selling
author Bob Goff speaking
about his book, Love Does. Bob is an entertaining, engaging speaker who passionately tells stories of the impact of love in our world. He's an attorney, founder of an international organization "Restore International" and professor at Pepperdine Law School.
Another highlight of this year's dinner is the presentation of the Distinguished Service Award to Duke and Sue Suwyn, long-time ACS and ACS Education Foundation supporters.
We offer table sponsorships (tables of eight) and individual tickets. Parents, grandparents and friends of ACS are encouraged to join us for this very enjoyable event at the Amway Grand Plaza Hotel on Nov 21.
Questions? Contact Dan Day (616.676.1289 ext. 104, gro.naitsirhcada@yadd).
Keycard Sales
The Keycard will be available for $25. Find out just how many places it can be used. Stop by the office to buy yours any time between now and Christmas break.
Only $25 for $100's of dollars in savings and an opportunity to help our music department.
Meals For The Rauch Family
The Rauch family has several students at ACS and Teresa, the mom, has been diagnosed with ALS. Outside of coveting your prayers, the family could really use meals. The meal would need to feed 5-6 people. No allergies. Meals may be delivered to the office and will be pick up after school. Sign upfor more details and see what others are marking.
Questions? Contact Jill Anderson (ten.labolgcbs@5791nosrednaj)
PTO Happenings
Direct Your Dollars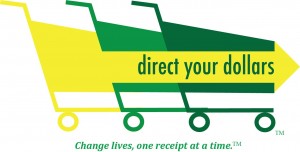 Want an easy way to earn money for our school? Simply save your Forest Hills Foods and D&W receipts! Through a new program called Direct Your Dollars, Ada Christian School will receive a $1,000 check for every $150,000 we collect in receipts. This money will go directly toward providing a yearbook for each student in May 2017. Please start saving your receipts from Forest Hills Foods and D&W and encourage friends and family to do the same. Place your original receipts in the marked box in the ACS office.

Thank you to all who have been participating. We are off to a great start with over $3,000 in receipts!

Questions? Please contact Kristen Yeh (moc.oohay@hey_netsirk).
Box Tops
Thank you to all the students who participated in our Box Top drive. Another drive is coming so start collecting and saving now.
Daddy-Daughter Dance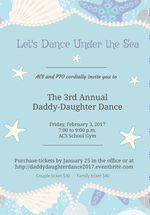 Mark your calendar for the 3rd annual Daddy Daughter Dance on Friday, Feb 03. There will be more details to follow.
Volunteering Made Fun
Ready to volunteer? Use the easy volunteer sign up to start serving.
ACS Athletics
Ski Club Sign Up
Our ski club will be held on Tuesdays in January and February after school until 8:00pm. We will make arrangements to carpool to Cannonsburg if needed, but you will need to pick up your child at the end of the evening. If you have younger children who are not old enough to be by themselves you will need to be there throughout the evening either skiing or in the lodge.
6 years old and under get their lift tickets free.
Deadline is Friday, Nov 18. After that time you will need to go through Cannonsburg.
All the prices are on the registration form . Checks should be payable to "Cannonsburg Ski Area" and sent to the ACS office with the form.
Sign up now for your ski passes and save money – 50% off the regular price.
Card holders may use their passes anytime, any day during the 2016-2017 ski season, including weekends.
If you have any questions please feel free to contact Sally Schrock (616.550.6299, ten.tsacmoc@kcormst.)
PurePlay
Sign up deadlines: Y5/K co-ed: December 21
1-4 Boys: November 11
1-4 Girls: December 9
Wild Cat Athletics
Winter Basketball – Winter basketball sign ups for students in grades 5-8 are now available. Please visit the athletic website to sign up your son or daughter for the season.
Calendar Reminders
Nov 15 – Picture retake day
Nov 21 – Foundation Dinner
Nov 23 - 25 – Thanksgiving break
Dec 02 – "Faith. Strong." Friday
Dec 08 - 9 – Christmas Gift Shop
Dec 15 – Middle School concerts
Dec 20 – All School Chapel (8:15am)
Dec 21 - Jan 02 – Christmas Break
Jan 03 – Back to school