Ada Connection – Nov 14, 2018
A Note From Principal Brower
Enduring Love
"For the LORD is good and his love endures forever; his faithfulness continues through all generations." Psalm 100:5
As Thanksgiving approaches, my heart is so thankful for God's enduring love. What a gift! May you enjoy and hold fast to his continual and everlasting love.
"I am like an olive tree flourishing in the house of God; I trust in God's unfailing love forever and ever" Psalm 52:8
Water Walkers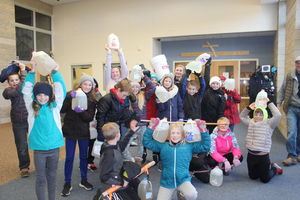 Fifth graders water walked their way to the Thornapple River today as part of their Social Studies and Science units. How often do we take it for granted that we can simply turn a spigot and clean water appears at the temperature we wish? Students collected water and returned to school where they will learn how to build water purifiers and reflect on how different life is in places around the world. If you see any 5th graders, ask them about the experience and lessons learned!
A Warm Welcome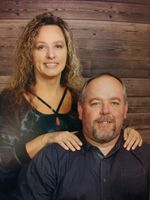 We are welcoming Trent Austin, "Mr. Trent" to our ACS Team. He will be assisting Mr. Jeff as our new Facilities Assistant and will soon be driving an ACS bus for us.
When I asked Mr. Trent to share about himself, he said...
"As a Christian, I believe that God's love is never ending and his presence is noticeable in everything you see. I am reminded of this every time I walk out my door and I smell the fresh air. I can't help but think, as I look at my American flag flying high in my yard, we truly do live in the best nation on earth. A nation founded on the beliefs of God and his written Word.
I was born in Grand Rapids and raised by two of the best people in this world, James and Karen Austin.
I started at a young age learning about building, farming and ground maintenance. Through my many years of working I have been blessed with a large amount of experience. This includes welding, fabrication, auto and diesel mechanics, tires (industrial and OTR), electrical, trim carpentry, building and home repair, HVAC, small engine repair and personal protection security.
I live by Ensley Center and share my home with my best friend and my loving wife Dawn Austin. We have two funny and crazy dogs Fred and Mia. I enjoy fishing, hunting, anything hands on and pleasant drives with my wife. I feel very blessed to start this new adventure with what I have found to be very pleasant, honest, and a modest group of people. I have no doubt that I will learn many new things on this journey."
This Week
MENistry
MENistry is a coffee group for dads who want to get to know more about themselves and the Bible.
Moms In Prayer – Praying For 6th Grade
This week we will be praying for 6th graders and their teachers. The Living God: We worship the true and living God who created us, who watches over us, who loves us, who hears our prayers, and who intervenes.
" I long and yearn for the courts of the Lord; my heart and flesh cry out for the living God." - Psalm 84:2
Come join us for the journey when you can. We meet every Thursday morning 8:00-9:00am, in the ACS office back conference room.
Need more information? Contact Kelly Stafford (616.304.2963, ten.tsacmoc@droffats-kj).
Action Needed
Education Committee Needs Your Help
An email survey was sent to you last week on behalf of our Education Committee. We would value your input as we review our Dress Code. Have you completed it? It is due tomorrow, Nov 15. K-4 survey, 5-8 survey.
Board Nominations
We need your Nominations for the 2019-2020 Ada Christian School Board! Please submit your nominations for next year's Ada Christian School Board. Retiring board members this year are: Mark Homans (Education and Technology Committees), Jim Overbeck (Finance Committee), Anna TerBeek (Promotions and Development Committee) and Kara VerMeulen (Education Committee).
Please take a minute to submit your nominations. Thank you!
KIDS Program – Christmas Gift Cards
Do you know that you can purchase gift cards and have a percentage of that purchase go directly to reduce your tuition bill? During the holidays, there are special low-denomination gift cards offered which are perfect for gifts. This is also a great time to stock up for birthdays and personal use. You can plan ahead and order for Black Friday also. In addition to physical gift cards, some retailers offer ScripNow eCards which can be printed from your computer almost immediately. Here is a list of some cards offered now:
Starbucks ($5 and $10 plastic cards and eCards) – 7%
Panera ($5 and $10 plastic cards and eCards) – 8%
Subway ($10 plastic cards) – 6%
Bath & Body Works ($10 plastic cards and eCards) – 12%
Chipotle ($10 plastic cards and eCards) – 10%
Buffalo Wild Wings ($10 plastic cards and eCards) – 8%
Taco Bell ($5 and $10 plastic cards) – 5%
Wendy's ($10 plastic cards) – 6.5%
Barnes and Noble ($5 and $10 plastic and eCards) – 12.75% (bonus – regularly 8%)
Pizza Hut (plastic cards and eCards) – 8%
Arby's ($10 plastic cards) – 8%
Celebration Cinema ($10 plastic cards) – 4%
Krispy Kreme ($10 plastic cards and eCards) – 8%
Steak 'n Shake ($10 plastic cards and eCards) – 8%
If you are ordering physical gift cards, make sure to order by 8:00am on Dec 12 to get these in time for Christmas. To enroll in the program, please go to: https://shop.shopwithscrip.com/Login/Enroll The enrollment code for ACS is: 125B8695194.
Have questions or need help? Please email kids@adachristian.org 
Advent Project
We are in need of several gallon jugs for an advent luminary project. If you have empty gallon size jugs from milk, juice etc please drop them off in the bin by the office. We will be collecting jugs until the first week of Dec. Thank you in advance!
Ski Club
Our ski club will be held on Tuesdays in Jan and Feb after school until 8:00pm. We will make arrangements to carpool to Cannonsburg if needed, but you will need to pick up your child at the end of the evening. If you have younger children who are not old enough to be by themselves you will need to be there throughout the evening either skiing or in the lodge.
6 years old and under get their lift tickets free.
Deadline is Wed, Nov 28. After that time you will need to go through Cannonsburg.
All the prices are on the registration form. Checks should be payable to "Cannonsburg Ski Area" and sent to the ACS office with the form.
Sign up now for your ski passes and save money – 50% off the regular price.
Card holders may use their passes anytime, any day during the 2018-2019 ski season, including weekends.
Questions? Ask Katie Kuiper (616.485.1888, moc.oohay@repiuk_kj).
Now You Know
ROBO Battle Of The Minds
Ada Christian School's first FIRST Lego League will be participating in the ROBO Battle of the Minds. The event will take place on Sat, Dec 01 at Innovation Central High School in Grand Rapids. The team of 8 consists of fourth and fifth graders who have been preparing mission challenges and outlining a project on the theme "Into Orbit" for the past few months. The League would like to invite friends and family to cheer on the team at the event beginning at 8:30am. The events should conclude by 5:30pm. You can find more information about ROBO Battle of the Minds on this website.
Thanksgiving Chapel – Nov 20
Please join us on Tue Nov 20 at 8:15am for our Thanksgiving Chapel. Our 3rd and 4th grade teams will be leading us in worship.
Share The Light: ACS Advent Walk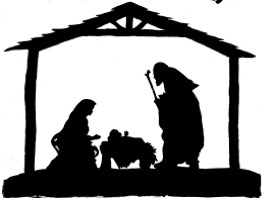 Get into the Christmas spirit by reflecting on the First Christmas, told from different perspectives. This family event allows all ages to listen, interact, and enjoy the true meaning of Christmas. Join us on Thur
Dec 06, from 5:30-7:30pm
, at Ada Christian's outdoor campus.
Please travel as an entire family whenever you choose, however in order to attempt to space out the visits of families:
PK-1st grade families are encouraged to visit at 5:30 pm
2nd-4th grade families are encouraged to visit at 6:00 pm
5th-6th grade families are encouraged to visit at 6:30 pm
7th-8th grade families are encouraged to visit at 7:00 pm
Visits will be around 30 minutes, but you are welcome to stay longer.
The last tour will begin around 7:00 pm.
PTO Happenings
Charleston Wrap Pick Up
Great news, the orders were expedited and we will have them prior to Thanksgiving! You'll have all that shiny new wrapping paper handy for your Black Friday shopping haul!
Your order will be ready for pickup on Fri afternoon Nov 16 and Mon morning and afternoon Nov 19.
Please plan on coming in to help your child if your child is small or you expect the box to be big...or both. Thank you again so much for your support of this program, it means the world to us.
Christmas Shop
We've waited 11 long months...and now it's finally here - Christmas Shop! Brittany Cole and her team have been busy shopping all year, scouting out good deals on great stuff that you'll look forward to seeing under the tree, albeit wound up in crinkled wrapping paper with excessive amounts of tape and sweet little crooked bows.
Stay tuned to the Ada Connection next week when we roll out the Volunteer Schedule - and sign up early to make sure you get a spot to help these little ones shop, the spots are sure to get snapped up quickly! Also, a paper letter with details on how Christmas Shop works as well as instructions on what to send with your child and when will be sent home after Thanksgiving Break.
Christmas Shop is such a fun Christmas tradition, it's the perfect opportunity for the children to think of others first, to begin their season of giving.
Warmly,
The PTO
PTO Information
Looking for our calendar, information about upcoming events or opportunities to serve? Check out our updated website.
ACS Athletics
PurePlay
Basketball signups are underway. Deadline to sign up is this Fri, Nov 16.
Want more details? Visit the PurePlay website.
Calendar Reminders
Nov 20 - All School Chapel
Nov 21-23 - Thanksgiving Break
Nov 30 - Report cards go home
Dec 07 - No Forest Hills pm transportation
Dec 21 - All School Chapel
Dec 24 - Jan 04 - Christmas Break
Requested Announcements
Snack and Shop
Ladies! Come to the 4th annual "Snack and Shop" at Cascade Fellowship CRC on Thurs Nov 15 from 7:00-9:00pm. This is a fun event that has many Ada Christian moms and teachers selling a great variety of homemade and vendor items. Whether you want to just snack, just shop, or do both, we would love to see you!! Lots of door prizes and you get extra entries for bringing friends! 10% of the sales go to the women's ministry.
Questions? Contact Renee Overbeck at moc.oohay@kcebrevoeeneR
Brookside Nativity
A telling of the Christmas Story with live actors and animals. Fri, Sat, and Sun, Dec 07, 08, & 09 with performances at 7:00, 7:30 and 8:00pm each evening. Signing for deaf and hard of hearing available Fri and Sat, all performances. Bring your loved ones to experience the wonder and joy of the birth of our Savior. This is an outdoor experience—dress warmly. Crafts, hands on experience with Neighbors of Nazareth and hot chocolate and cookies served inside. This event is free—no tickets required. Brookside Christian Reformed Church, 3600 Kalamazoo Ave., SE, Grand Rapids, MI 49508. For more information go to www.brooksidecrc.org or call 616-452-3191.