Ada Connection – Nov 13, 2019
A Note From The Principal
Praises To Our Perfect Potter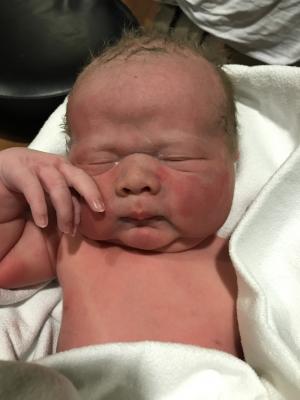 Mr. and Mrs. Wanner welcomed their third son last week, Onyx Grey Wanner.
School Closings Or Delays Procedure
If fog or weather conditions result in a two hour delay or closing being necessary you will receive an email and text notification from ACS; it will also be posted on Facebook and Wood TV8. ACS relays upon Forest Hills Public Schools Transportation Dept to assess road conditions. We close when they do during weather emergencies. If Lowell Public Schools closes and Forest Hills Schools remain open, Ada Christian School will remain open, but the Ada Christian buses to Lowell will not run and those parents will need to bring their students into school that day and pick up at the end of the day.
Winter Recess and Outdoor Education Guidelines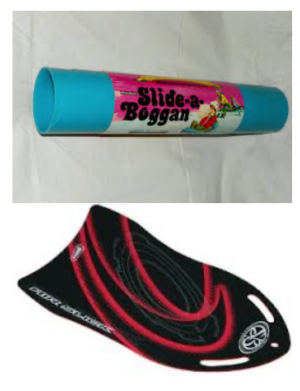 Plan on students going outside unless the wind chill is at or below zero. Students should bring coats, snow pants, boots, hats and gloves. For recess times, 2nd, 3rd and 4th graders may bring a roll up sled or a snow boogie. The hills will be open if sledding conditions are good.
Car Loop Safety
Now that the snow is flying it is more important than ever to use the loop in the proper way. Please have you kids ready to go before pulling into the loop. Make sure they exit on the curb side and not into the flow of traffic. Pull ahead as far as you can before stopping to let your kids out. If it takes time to get things together please pull into the parking lot and drop them off. Thanks for helping us keep our kids safe!
This Week
Moms In Prayer
We're praying for our classroom & educational aides and specials teachers. God is our Teacher – One who guides, instructs or imparts knowledge.
"Show us Your ways, O LORD, teach us Your paths; guide us in Your truth and teach us, for You are God and our Savior, and our hope is in You all day long." - Psalm 25:4-5
Come join us for the journey when you can. We meet every Thursday morning 8:00-9:00am, in the orchestra room (through the Commons and past straight past the kitchen). Younger siblings are always welcome!
Need more information? Contact Kelly Stafford (616.304.2963, ten.tsacmoc@droffats-kj)
MENistry
Come join other ACS dads on Wednesdays at 8:00am as we go through C.S. Lewis The Screwtape Letters. We meet in the orchestra room.
Now You Know
Thanksgiving Chapel
Please join us on Tuedsay Nov 26 at 8:15am. Our 5th and 6th grade teams will be leading us in worship.
From the Library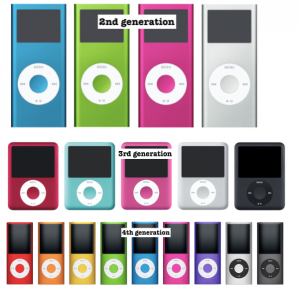 Once again the library is looking for iPod Nanos. The old iPods are used for audiobooks for such programs as BOB and the Mock Newbery Club. If you have an unused 2nd, 3rd or 4th generation iPod Nano, please consider donating it to the ACS library. Thank you.
Whatcha Doin' Out There!?
Read Whatcha Doin' Out There to see what students are doing in OE:
Pioneer Days

Christmas in the Woodshed

Treasure in the woods

What are we doing out here?
Reverse Engineering/Take Apart
1st, 2nd and 3rd graders will be participating in Reverse Engineering activities the weeks of Dec 09 and 16. If you have items to contribute, please bring them to the library by Thursday, Dec 05, 2019.
We are looking for small items that the students will be taking apart and recreating into a new piece. This may include:
Small non-working appliance that can fit in the lap of a 1st grader
Old radio
CD player
DVD player
Old phone (not a cell phone)
Game controller
Old toy (wind-up toys are great)
Keyboard
Please do not bring:
Items with glass
Computers
Cell Phones
Anything too large (best if it can fit in the child's lap)
Please be sure that you can see a starting point, like a screw or open space where you could easily begin to disassemble the piece. We are not looking to "break apart" but take apart.
If you have tools that you would feel comfortable lending or donating for use by small children, please clearly label them in a container. See below: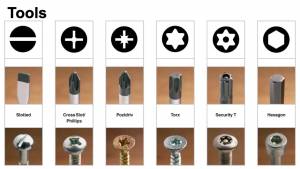 Stage Props
We are beginning to plan for the elementary Christmas program and we could use your help with some stage props. We need a large wreath - approximately 5 ft diameter, a large yard size candy cane, and a large yard size Rudolf the red nosed reindeer. If you have any of these items and you are willing to loan them to us for the program please contact Danielle Wiechertjes (616.648.5560, moc.liamg@rehceiwd). Thank you in advance for your help.
Winter is Coming – Ski Club
The fun part of winter at least! Cannonsburg will be opening and you all can dust off your skis and boards! Once again Cannonsburg is offering discounted punch pass cards for the season. This year Ski Club will be a little different in which there will not be a set day for Ada Christian to hit the hill. This year you are welcome to use your punch cards any day that works for you! Grab your family and head there on a Saturday morning to avoid the crowds, meet up with a friend after school any day and stay until it closes! Please completely fill out this order form and send it into the office by Nov 22. Please call Katie Kuiper at 616.485.1888 or email her at jk_kuiper@yahoo.com if you have any questions. Hit the Hill with us (because honestly, it's not a slope but we can have just as much fun!!)
Here are a couple details to remember
6 years old and under get their lift tickets for free (yay!)
Deadline is Fri, Nov 22. After that time you will need to go thru Cannonsburg.
All the prices are on the registration form. Checks should be payable to "Cannonsburg Ski Area".
There are no black out times or dates! Use anytime during the 2019-2020 ski season!
Sign up starting next week for your ski passes and save 50% off the regular price!
Action Needed
New ACS Alerts
Ada Christian School will now begin communicating important message - like weather related closing announcements - with parents via text.
To make ACS text messages easier to recognize, we have created a simple way to add ACS as a Contact to your mobile device. Click to add ACS as a contact. Then, when we send you a "School's Closed" message, you'll know who it's from and can plan your day appropriately.
On Friday, Nov 15 parents will receive their first communication from Ada Christian School.
When you receive the message you must reply YES to continue receiving future messages from Ada Christian School.
All future text messages from Ada Christian School will come from 87569.
Below is what you can expect to see.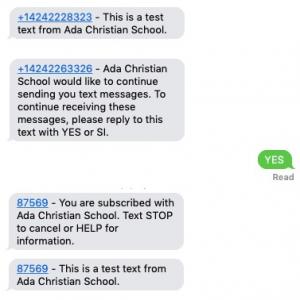 School Board Request For Nominees
It is hard to believe that November is almost here and the holidays are right around the corner! Among other things, this means that it is time to begin the nomination process for our 2020-2021 School Board Members. Retiring board members this year are: Sarah Wolters, Allison Ferwerda, Scott Schrotenboer, and Colin Kraay. Please take a minute to submit your nominations. Thank you!
Promotions Survey
Did you know? The Promotions Committee at ACS exists to not only increase the school's visibility in the community but also promote community among new and existing families at ACS. This past fall we have been busy hosting various events designed to create a warm, welcoming and smooth transition into the new school year. It is our goal to continue to improve and better foster community at ACS. Please take a few minutes to fill out this brief survey. Your feedback, comments, and suggestions are valued. Thank you!
PTO Happenings
Daddy Daughter Dance – Save the Date
Be our guest! Daddy Daughter Dance Feb 07, 2020 7:00-9:00pm. More info to come!
Unveiling An Amazing New Project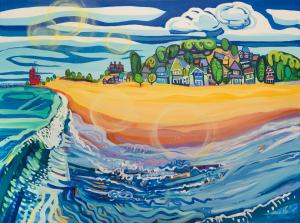 Get ready to be a part of something much bigger than yourself...literally! Through almost a year of thoughtful planning, Mr. Wanner and Principal Brower have developed a partnership with local artist Joel Schoon-Tanis and together they have created a vision for a larger-than-life mural for the indoor front entrance to the school.
The concept will visually convey our commitment to the whole child, mind, body and soul, in community. It's brightness will greet us each day as our children enter the building, and it will be the launching point for tours for prospective families.
The project will be guided by Mr. Tanis, but the beautiful thing is that each child will have an opportunity to have a part in this. Our children, in this time, will have an opportunity to be a part of a lasting visual legacy in the school. Can you already imagine their excitement and pride in the ownership of this project?!

The PTO is honored to partner with the team putting this together. It aligns with our mission perfectly. As an introduction, we will have a table set out offering Joel's books, prints and artwork before and after school on Nov 19, 20 and 21 (T, W, Th). Consider these as fun, meaningful Christmas gifts for your children or even for Grandparents who may love to add them to their picture book collections. We have placed the books on display in the art showcases in the main hall.

40% of each sale returns to the PTO to assist in financially underwriting the mural!
Colorfully,
Your PTO
Don't normally pop in for drop off or pick up? No problem! View the collection here.
If you choose to purchase something, when you "check out" there will be a box that says, "Add special instructions". In that box write, "Ada Christian". Also, make sure NOT to add shipping costs as books and artwork will be delivered right to school.
Additional opportunity: Joel is having a holiday studio sale on Friday, Nov 22 from 6:00-9:00pm and on Saturday, Nov 23 from 2:00-5:00pm where an even greater selection of art will be available. You can designate 40% of those sales to the project as well. The studio is located at 17 West 10th Street, Suite 130 in Holland (the building next to the Holland Museum, directly across form Centennial Park).
ACS Athletics
PurePlay
Basketball signups are open. Deadline: Nov 15.
Visit our website for details.
Calendar Reminders
Nov 27-29 - Thanksgiving Break
Dec 06 - No Forest Hills PM transportation
Dec 19 - No Forest Hills PM transportation
Dec 20 - No Forest Hills PM transportation
Dec 23 - Jan 05 - Christmas Break
Jan 06 - School Resumes
Requested Announcements
Snack and Shop at Cascade Fellowship
Ladies! Come to the 5th annual "Snack and Shop" at Cascade Fellowship CRC on Thursday November 14 7:00-9:00pm. This is a fun event that has many Ada Christian moms and teachers selling a great variety of homemade and vendor items. Whether you want to just snack, just shop, or do both, we would love to see you! Lots of door prizes and you get extra entries for bringing friends! 10% of the sales go to a great organization called SowHope (helping women around the world). Hope to see you there!
Questions? Contact Renee Overbeck at moc.oohay@kcebrevoeeneR
Art for Sierra Leone
Art with a heart is back. 100% of sales support a Christian School in Sierra Leone. Jan Carpenter has been busy painting, her work will be displayed Nov 07 through Nov 15. These paintings make unique Christmas gifts. It's a win - win - win. moc.liamg@55retnepracsinaj