Ada Connection – May 22, 2019
A Note From Principal Brower
Letter People Parade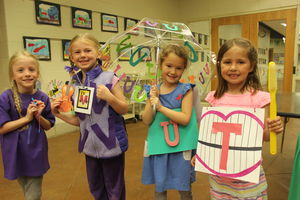 There is something that always pairs well with our kindergarten Letter People parades...SMILES. All the way from Miss Achoo to Mr. Zipping Zippers our students reminded us of the beauty of sounds and the joys of working together.
Thank you Little Letter People!
Preschool Farewell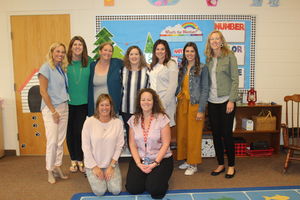 Preschool is nearly out for the summer, and we are going to miss them. Thank you, Preschool families and teachers for a great school year - a strong beginning! Those little giggles and gigantic smiles have brought more joy to our hallways than you can imagine.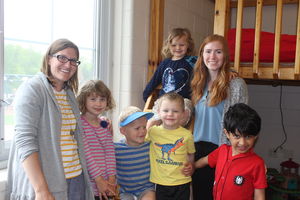 Desks Available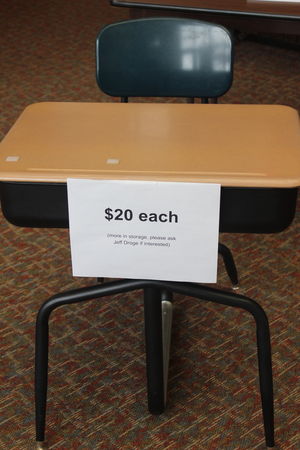 We have two sizes of desks for sale for $20 each. Check them out in the lobby and let us know if you want any. First come, first serve.
This Week
Hanging Baskets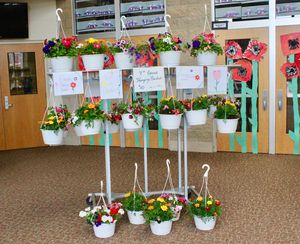 Our 4th graders have planted beautiful flowers into hanging baskets that are now available for purchase. Come by the front lobby any day this week and see the beauty.
Baskets are $10.
Moms In Prayer – Praying for 8th Grade
Praying for our eighth graders and their teachers. God is our Rock: Firm foundation, immovable, stable, dependable, refuge, unbreakable
"You will keep in perfect peace those whose minds are steadfast, because they trust in you. Trust in the Lord forever, for the Lord, the Lord himself, is the Rock eternal." - Isaiah 26:3-4
Come join us for the journey when you can. We meet every Thursday morning 8:00-9:00am, in the ACS office back conference room.
Need more information? Contact Kelly Stafford (616.304.2963, ten.tsacmoc@droffats-kj).
MENistry
MENistry is a coffee group for dads who want to get to know more about themselves and the Bible. Join us on Fridays from 8:00-9:00am.
Now You Know
Whatcha Doin' Out There?!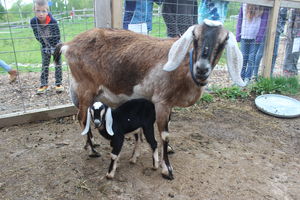 The May edition of Whatcha Doin' Out There?! is out and
ready to read
.
Hot Lunch – Ends May 31
The last day that Ada Christian School will be serving hot lunch is Fri, May 31. You will need to bring a sack lunch for June 03-06.
Until then check out the May menu and plan for lunch.
Thursday, May 23 will be Lunch Lady Choice:
We will be serving zesty orange chicken served over rice with stir fry vegetables, an egg roll and fruit.
End Of Year Chapel
Please join us on Fri June 07 at 8:15am. Our 7th graders and our "Special Teachers" will be leading us in worship.
ACS Summer Camps
Discover the exciting camps we are offering at ACS this summer. Whether your child loves art, technology, music or outdoor ed there is something for them!
Summer Tutoring
The following ACS teachers and staff will be available for tutoring this summer. Please email them individually if interested. Flyers will be available next week in the front lobby.
Elementary
Middle School
Mr. Hapner: Tuesday & Thursday 9:00am-12:00pm, all subjects 1st-8th
Miss Slauer: Tuesday & Thursday all day, Math and Language Arts
Music
Mrs. Vruwink: Tuesdays & Thursdays 9:00am-12:00pm, Ukulele and Voice Lessons incoming 3rd-8th
Mr. Taylor: Thursdays 12:00-5:00pm, all band instruments (except oboe and bassoon), guitar and voice as well. 4th-8th
Action Needed
Seeking Host Families for 2019-2020 School Year
We have a host of new families to welcome to ACS. Would you consider being a host family for the upcoming school year? As a host family you will introduce yourself to an assigned family that has a child entering the same grade as yours. We encourage you to welcome them, serve as a resource for them and attend the Ice Cream Social on Wednesday, August 28th (the first Wednesday after school starts). This event is hosted by the ACS Promotions Committee to welcome all kindergarten families and new families at ACS.
Volunteer to be a host family.
Questions? Please contact Sheila Hemker moc.liamg@rekmeh.aliehs, Shannon VandenBosch moc.oohay@hcsobvs, or Carla Fettig moc.liamg@gittefsalrac
Got Shoes? Give Shoes!
Students will soon be cleaning out their lockers. If your child has outgrown their gym shoes this year, please instruct them to place them in a collection box in their hallway when they clean out their locker. Boxes will be placed in each hallway and the front lobby to collect the gym shoes which will then be donated to Baxter Community Center. Thank you.
From the Library
Reminder all books must be returned by Friday, May 24. If you have any questions about your child's books, please email Sue Prins or Lois Boerman and we will get back to you as soon as possible.

It's very important to spend time reading all summer long. Here are links to a few Summer Reading Clubs. Check it out!
Baker Book House
Barnes & Noble
Scholastic
Schuler Books & Music
We will also be hosting Summer Story nights once again at ACS out by the Wood ShED.
Summer Story Nights
Monday nights from 7:00-7:30pm
July 08 to Aug 12
Direct Your Dollars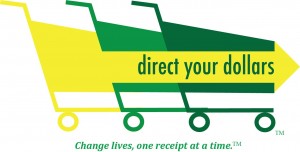 Do you have Forest Hills Foods, D & W, Ada Market or Family Fare receipts to submit for our Direct Your Dollars campaign? We are less than $11,000 away from our next $1,000 check. Please get your receipts in so that we can celebrate our next milestone. 100% of the money goes directly to benefit our students and support our staff through the PTO. No receipt is too small to help us get to our goal.
Covenant Care Registration
Dear Parents,
We are excited to share that Covenant Care is getting full! Below you will find a chart that explains how many spots are left based on the day and time of day. The blue numbers represent the number of spots left. Time slots that are full are marked as such. If you wish to enroll your child, please do so as soon as possible. Our numbers continue to grow everyday. Thank you for continuing to support our program!
Haley Herbruck
Covenant Care Director
PTO Happenings
Walk-a-thon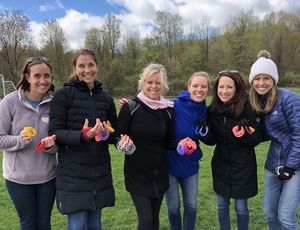 It is with incredible gratitude that we announce the grand total given of $23,956.00!! This far surpasses our expected goal of $20,000 by almost $4,000(!) and we couldn't be more thrilled. The children had a blast - the younger ones sprinted around and around that track to collect as many bracelets as possible. Some of the older ones ran, and a lot of them sauntered around, chatting with friends - and yet they were no less interested in the colorful bracelets than the elementary kiddos. A special shoutout to our preschool students for all of their hard work and money earned. They all enjoyed a giant popsicle treat afterward.
Speaking of giant, we are pleased to give a huge thank you to Sarah Plantinga and Sarah Setlock, who ran an amazing event. They were organized, prepared, efficient, and most of all they kept this event fun, fun, fun for the students! As the PTO, we especially love this fundraiser because it fits so truly with our mission of enriching the student's school experience.
Thank you to all the parents who volunteered to stand on the sidelines in the freezing cold with numb fingers holding up the bracelets, endlessly cheering the kids on with as much enthusiasm in the end as in the beginning, and indulgently helping them find "just the right color" for their growing collections. You are the best!
Warmly,
The PTO
If this event is something you'd like to be a part of next year, we'd love to have you! Email Holly Karasinski at
moc.liamg@4322kylloh
.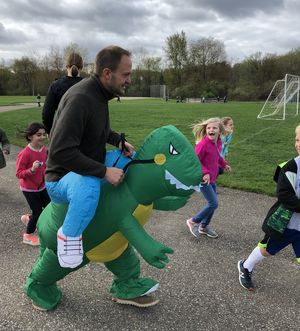 ACS Athletics
PurePlay
Thanks for a great season, we'll see you in the fall!
Calendar Reminders
May 27 - No School – Memorial Day
June 06 - 8th Grade Graduation at Ada Christian School
June 06 - No Forest Hills PM transportation
June 07 - Last day of school - dismissed at 11:30am
June 07 - No Forest Hills transportation at 11:30am
Aug 26 - First day of school - dismissed at 11:30am
2019-2020
Aug 26 – First Day (Half Day)
Aug 30-Sept 02 – No School (Labor Day)
Sept 30 – No School (In-Service Day)
Oct 23-25 – No School (Teacher's Convention)
Nov 27-29 – No School (Thanksgiving Break)
Dec 23-Jan 03 – No School (Christmas Break)
Jan 27 – No School (In-Service Day)
Feb 28-Mar 02 – No School (Winter Break)
Apr 02-10 – No School (Spring Break)
May 01 – GrandFriends (Half Day)
May 04 – No School (In-Service Day)
Jun 04 – 8th Grade Graduation
Jun 05 – Last Day (Half Day)