Ada Connection – May 06, 2020
A Note From The Principal
New Educators to Welcome for Fall 2020!
Our administrative team and Ed Committee members had the privilege of interviewing several candidates over the past two weeks and we could not be more pleased with the amazing ways God has answered our prayers. Please join me in welcoming our new colleagues!
First Grade - Kimbra Filippini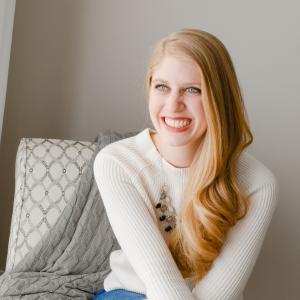 Hello ACS family! My name is Kimbra Filippini, and I am looking forward to joining your community as the new First Grade teacher. I acquired my undergraduate degree in Elementary Education with minors in Language Arts and Mathematics from Calvin College in 2014. I taught First Grade at Dutton Christian School for five years, and recently completed my graduate degree in Education and Literacy at Calvin University. I have also been a member at Encounter Church in Kentwood for the past several years. I experienced the difference of Christian education throughout my childhood and have spent my adult life working to bring Christ-centered learning to students. I am excited to be continuing that passionate work at Ada Christian School and look forward to meeting you all in the fall!
56er Language Arts - Natalie Zell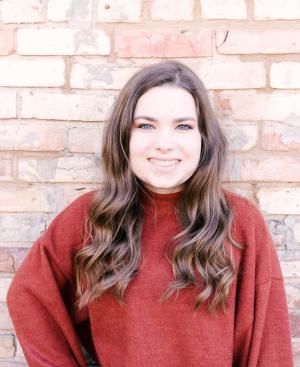 My journey to becoming a teacher began in a time of prayer with God, and I am so thankful to have listened to His calling for my life. I graduated from Hope College in 2018 with a degree in elementary education and a focus on language arts. While at Hope, I assisted a Year 6/5th grade class in Liverpool, England, and I served as a small group leader for Campus Ministries. After graduating from Hope, I taught middle school language arts, social studies, math, and Bible for two years at Grant Christian School.
My favorite part about teaching 5th and 6th-graders is the opportunity to bring faith into learning and walk alongside students as they develop their relationships with God. I have been blessed to serve as a counselor at the same Christian summer camp I spent my middle school and high school years developing my faith. At this camp, I learned the importance of belonging to a community of Christian followers and how to integrate faith into all aspects of life. Faith and community play the most important roles in the culture of my classroom.

While I have lived in West Michigan for the past six years, I grew up in the Chicago suburbs. Outside of the classroom, I can be found hiking, painting, reading, spending time with friends and family, and cheering on the Chicago Cubs. The Bible verse that guides my life is Romans 15:13. "May the God of hope fill you with all joy and peace as you trust in Him, so that you may overflow with hope by the power of the Holy Spirit."
78er Bible and Social Studies - Megan Sloterbeek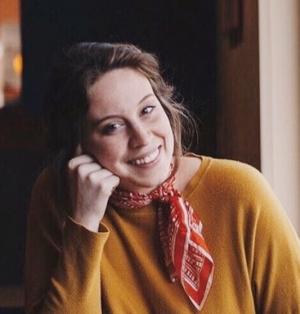 As a student growing up in Christian schools, I always wanted to be part of a faith and learning community as a teacher. I'm so humbled and grateful to be doing so at Ada Christian as a seventh and eighth grade social studies and Bible teacher.
In 2019, I graduated from Calvin College with a degree in Secondary Education. Though I majored in English, I'm very excited to share ideas of story, perspective, and voice with students through the study of history, cultures, and current events. I'm eager to tackle ideas of justice and hope with students as we engage in the world we live in for the sake of the kingdom of God.
I am perhaps most looking forward to growing with students in the work of studying Scripture and practicing discipleship. I've had wonderful opportunities to be mentored in prayer and ministry, and I've loved serving in youth mentorship at a local Christian Reformed Church. I have hope in the God revealed in Jesus Christ, and I want to give my life to God's work of healing relationships and making all things new. It will be a joy to walk with students as we ask questions and seek truth about how to do this together.
Middle School Advanced Math - Jolene Holtrop
That's right! Mrs. Holtrop is coming back home to ACS where she taught math for 5 years. She will be teaching two advanced 7th and 8th grade math classes and doing it in a style we have all become very familiar with this past trimester. She will be teaching a hybrid class in which she will provide unique online learning. She will be on campus a couple times a month and an aide will be in the room to help facilitate the many math activities she has kids involved with and to be her hands, feet, eyes, and ears in the classroom.
A note from Mrs. Holtrop: I am really excited for the opportunity to teach and connect with ACS students again, and this time in such a unique way. I have previously taught Algebra and Geometry at ACS and am eager to find ways to transform these classes into online courses that provide all the tools needed to successfully learn the concepts. One part of teaching that I really enjoy is connecting with my students. I will be sure to create opportunities to build relationships with them by visiting the classroom a couple of times a month, use online resources to stay connected between visits, and provide office hours during the week. I believe that my aide and I can create a positive and successful learning environment for these students!
Middle School Math - Erin Osborn
Currently one of our middle school instructional aides, Mrs. Osborn joined us last year with more than 10 years of teaching experience -- much of it in middle school math! She will be teaching two 7th and 8th grade math classes in the fall in addition to her current role as an instructional aide at ACS.
Middle School Classroom Aide - Manny Schrotenboer
Mr. Schrotenboer is not new to ACS, but he is new to the role of middle school classroom aide! He has served faithfully in our Covenant Care program and as Mrs. Westrate's long term sub last year. His connection to and care for middle school aged kids is evident, and we are thrilled to have him joining our 5-8 team. Mr. Schrotenboer will be aiding in Mrs. Holtrop's math classes as part of his responsibilities.
This Week
2020-2021 Enrollment Due
Dear Parents,
It is time to re-enroll your student(s) at ACS. We ask that you complete the online enrollment form by Wednesday, May 06. To complete the enrollment form, log into PowerSchool and click on Ecollect Forms in the navigation menu.
There is a Tuition & Grants section on the form.
The first TUITION amount you see is the calculation for the "Requested" or "Full Cost" amount of tuition.
In the GRANT section, thanks to the generous, ongoing support of the ACS Education Foundation and our annual fundraising efforts, you will be notified of the maximum grant amount you may accept towards your tuition. The grants are available for all families. Families that are able to pay the "Requested" or "Full Cost" of tuition will receive a charitable receipt for the difference.
For families needing additional tuition assistance, you may complete an online application through FACTS, by May 14. Qualifying families will be notified of the assistance amounts in June and adjustments to your tuition total will be made at that time.
Covenant Care registration is also open at this time. If your family wishes to have Covenant Care for your K-5 student(s) please fill out the Covenant Care form.
We have worked hard to ensure our online enrollment process will go well for our families; however, we realize you may have questions during this process. Please do not hesitate to contact us if you have any questions or concerns.
Forgot your password?
Click, Forgot Username or Password? and use your email for your password recovery.
Thank you for choosing Ada Christian School as your partner in education.
Walk-a-thon – May 08, 1:00-3:00pm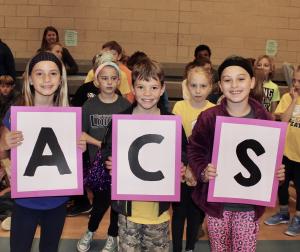 Please join us this Friday, May 08 from 1:00-3:00pm for our virtual walk-a-thon. We have prepared a
Walk-a-thon information packet
to help further explain the logistics of this event. This is a unique opportunity for our school to come together (from a distance) while raising much needed funds for the PTO!
Some ways to make this a successful event:
Let's all have some fun this Friday!
Thanks for your support,
The ACS PTO
Now You Know
Whatcha Doin' Out There!?
This month's issue of Whatcha Doin' Out There!? is out and ready to read. Mr. Hoo shares about Spring at ACS and invites you and your families to help care for our outdoor campus.
FACTS Action Steps
As a reminder, upon enrollment you will receive notifications from FACTS in three separate actions.
1. Confirmation of the total commitment you have made (this will include tuition and any donations).
2. Confirmation of the enrollment fee you have paid.
3. Confirmation of any financial assistance you will receive (please note that this may not happen immediately. Our team along with several churches are still calculating assistance.)
Contact Amy if you have any questions or concerns (gro.naitsirhcada@gnitnuocca)
Moms In Prayer
This week we're praying for our 6th graders and their teachers - God is eternal - Without beginning or end; existing through all time; everlasting.
"May you trust in the Lord forever, for the Lord, the Lord himself, is the Rock eternal." - Isaiah 26:4
We're a group of Moms (aunts/grandmas) passionate about lifting up our kids and ACS community in prayer. We are meeting virtually Thursday mornings 8:00-9:00am. If you'd like to be included in this virtual prayer meeting, please contact Kelly Stafford (616.304.2963, ten.tsacmoc@droffats-kj).
COVID-19 Michigan
Updated COVID-19 information from the State of Michigan.
2020-2021 Calendar
Here is a preview of our school calendar for the 2020-2021 school year:
Aug 25 – First Day (Half Day)
Sept 04-Sept 07 – No School (Labor Day)
Sept 28 – No School (In-Service Day)
Oct 13 – 2020 Annual Ada Christian Education Foundation Dinner
Oct 21-23 – No School (Teacher's Convention)
Nov 25-29 – No School (Thanksgiving Break)
Dec 19-Jan 03 – No School (Christmas Break)
Jan 18 – No School (In-Service Day)
Feb 18-Feb 22 – No School (Winter Break)
Apr 02-12* – No School (Spring Break) - *Please note, we will start Spring Break on Friday, Apr 02 and return on Tuesday, Apr 13.
May 07 – GrandFriends (Half Day)
May 10 – No School (In-Service Day)
Jun 08 – 8th Grade Graduation
Jun 09 – Last Day (Half Day)
PTO Happenings
Teacher Year End Gift
A big thank you to all who have given to our dear teachers' year end gifts. It's still a fun surprise, so keep it hush-hush!
This idea has taken shape before our very eyes and we have now extended the gifts from just elementary teachers to also include middle school teachers, and our beloved specials teachers.
You have given generously, even in a time of potential financial uncertainty. We are grateful for this, and see it as a testament to how much you care about your child's teachers. We are bringing the giving window to a close, and the PTO will gladly pick up any difference.
An extra big thank you to Sheila Hemker who came up with this brilliant idea and Katie Kiser who helped her facilitate it as Room Parent Coordinator, and the team of 15 amazing Room Parents who have worked diligently to be very good stewards of your monetary gifts.
Now, we just try to patiently wait until the end of the year to give them all!!
Covertly,
Your PTO
PTO Positions
Positions are opening up next year within the PTO Executive Board. This is a great opportunity to get involved in an organization dedicated to supporting students, teachers and parent involvement. Working within the PTO builds invaluable relationships with other parents and develops strong leadership skills - plus it's simply a lot of fun. We'd love to have you on the team!
All are welcome to apply. Nominations accepted. Positions will be filled by year end. If you'd like to join us via zoom on our next PTO Meeting on May 21 at 2:00pm, please email Holly Karasinski (moc.liamg@4322kylloh)
Thank you and we very much look forward to new members joining the PTO! This brings new creativity and new ideas, we gladly welcome all.
Best,
Your PTO
Questions? Please contact Holly Karasinski 616.901.8882 or Melissa Hoekzema 616.893.3499 ten.tsacmoc@elookjm