Ada Connection – May 01, 2019
A Note From Principal Brower
Fine Arts Night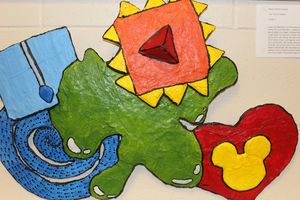 ACS Fine Arts Night was amazing! Thank you to everyone who filled our hallways with art conversations, fun, and excitement. A big thanks to Mr. Wanner for cultivating hearts for art!
World Fair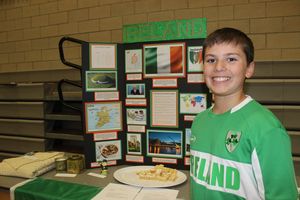 They learned so much and were able to share about their countries with confidence. So much to share, taste, see, and enjoy. Great Job 6th Graders!
This Week
Grand Friend's Day – May 03, 8:00-11:30
We are excited to welcome our Grand Friends to our school this Friday. Please share this schedule with your Grand Friends.
8:00am K-8 Chapel
9:10-9:40am 4th grade concert
10:15-10:45am 3rd grade concert
11:00am 5th/6th grade concert
With so many extra visitors, pickup time can become difficult. We encourage families to make a plan Thursday evening with your child(ren) about where to meet at the end of the day Friday.
Moms In Prayer – Praying for 5th Grade
Praying for our fifth graders and their teachers. God is a Revealer: One who makes known or brings to view; discloses.
"I keep asking that the God of our Lord Jesus Christ, the glorious Father, may give you the Spirit of wisdom and revelation, so that you may know him better." - Romans 6:6 and Ephesians 2:5
Come join us for the journey when you can. We meet every Thursday morning 8:00-9:00am, in the ACS office back conference room.
Need more information? Contact Kelly Stafford (616.304.2963, ten.tsacmoc@droffats-kj).
MENistry
MENistry is a coffee group for dads who want to get to know more about themselves and the Bible. Join us on Fridays from 8:00-9:00am.
Now You Know
Hot Lunch – May Menu
The May menu is here. Review the menu with your child and and plan for lunch.
Author Visit
Author Nancy Cavanaugh will be visiting Ada Christian School! Her presentation, A Trip to the Okefenokee Swamp: An Author's Journey into Historical Fiction will occur on Monday, May 13 for 1st-6th grade students. Information about Mrs. Cavanaugh and her presentation will be sent home with students on Friday. Please watch for it along with an order form for her autographed books.
Book orders with payment are due on Thursday, May 02. See what's available!
Employment Opportunity
ACS is seeking an Early Intervention Specialist. If you or someone you know is interested please review the full job posting to apply.
PTO Happenings
Grand Friends Day
Additional Volunteer Opportunities - Would you love to be involved in Grand Friend's Day but realized all the great volunteer spots were snapped up in a flash?! No problem, we have a few spaces left. Please email Holly Karasinski at hollyk2234@gmail.com if you'd like to jump in.
Grand Friends Day Allergy Note - The children will be given a doughnut for snack on Grand Friends day. If your child is on the school's allergy list, we will make sure they get an individually packaged rice krispie treat. In the event that this isn't a safe choice, please send something fun for snack that day. We love these kiddos and want them all to have a fun, safe treat on GF day. Thanks!
School Party - May 06
Jump, bounce, flip, tumble, rock the ninja course - all with your best buddies!
The last school party of the year will be at Grand Rapids Gymnastics (GRG) on Monday, May 06 from 1:00-2:30pm. Cost is $5 per child. No need to sign up ahead of time.
GRG, 1601 Galbraith Ave, Grand Rapids
ACS Walk-a-thon
Get ready to walk! Our children will be participating in the annual ACS Walk-A-Thon on the morning of Friday, May 10. This is one of only two fundraisers for our school, and proceeds go to such items/events as:
Teacher and room parent funds
Offsetting school field trip costs
The ACS Yearbook
Fifth grade camps
Music scholarships for band and orchestra students
Books for our library
Bibles for our 3rd graders to use through 8th grade
Teacher wish lists
Grandfriends' Day and Staff Appreciation
Back to School Picnic/Carnival
Interested in volunteering? Sign ups for ways to help support our kids and school on this year's walk-a-thon are here: https://signup.com/go/VZcaOee
Thanks for your help! Any questions? Contact Sarah Plantinga (moc.liamg@tnalps)
Fine Arts Night Thank You
On Thursday night I ate through one piece of strawberry cake, one empanada, one lollipop, one spicy plaintain chip, one sausage, one cupcake and one slice of mango. That night, I was very full! The next day I ate through one nice green leaf and after that I felt much better. Excellent job, 6th graders, your Fine Arts displays were an informative and delicious success.
A very special thank you to Mr. Wanner and Leslie, his wife, for hanging all of the amazing artwork throughout the school hallways. Just think of all the hours spent patiently walking these kiddos through drawings, paintings and art projects - then catching them all up here and there to make up for sick days or vacation days or the unfortunate dropped masterpiece. That is a lot to put into place for one big night!

Thank you, Sarah Cooper, for coordinating a team of volunteers to assist with preparing and hanging the artwork, the job couldn't have been done with out you!
Many hands make light work, and we found that we could use a few more volunteers for this event next year. If you're interested, please reach out to Sarah (moc.oohay@repoocharasdnanad) or tuck it away in your mind and look for the sign up sheet on the first day of school next year. We'd love to have you!
ACS Athletics
Elementary Field Day
Elementary Field Day will be held on June 03.
PurePlay
Soccer: First event: Saturday, Apr 27: Boys @ 9:00am, Girls @ 10:15am.

Track and Field Club: Today after school, inside. Pick up in the gym at 4:15pm.

Tennis is underway. What fun!
Calendar Reminders
May 03 - Grand Friends Day
May 03 - School dismissed at 11:30am
May 03 - No Forest Hills transportation ay 11:30
May 06 - No School - Staff In-service
May 10 - ACS Walk-a-thon
May 10 - No Forest Hills PM transportation
May 27 - No School – Memorial Day
June 06 - 8th Grade Graduation
June 06 - No Forest Hills PM transportation
June 07 - Last day of school - dismissed at 1:30am
June 07 - No Forest Hills transportation at 11:30am
Aug 26 - First day of school - dismissed at 11:30am
Requested Announcements
Art Sale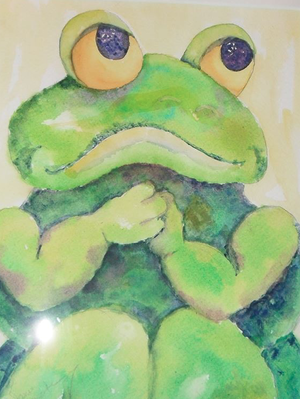 Art by Jan Carpenter. 100% of the sales support Schools for Sierra Leone. Front Lobby next week May 07-10 . Great Mothers Day gifts and cards available too.