Ada Connection – Mar 27, 2019
A Note From Principal Brower
Thank You
"Every time I think of you, I give thanks to my God." - Philippians 1:3
I know March is known for madness, but for me it is known for thankfulness. During the month of March, ACS has been a busy place! Kindergarten Round-Up, new athletic seasons kicking off, surveys to complete, BOB sleepover, field trips, ACS Iditarod, meetings, Aladdin Dessert Theater, flowing sap and syrup making -- just to mention a few things. And as I look around in the midst of busy-ness, I see teachers, parents, grandparents, and friends of ACS working side by side to keep all of our school gears moving in sync. It is quite something! I am thankful for each of you. You serve together and help to make ACS a very special place for our students and families. Thank you for joining in the great work of "equipping students for service in God's world."
Coming Soon – GROW Program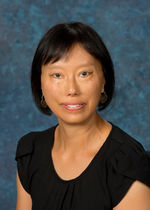 I am so excited to announce the implementation of a "Grow Program" at ACS beginning next fall. The Grow Program is designed to support teachers as they differentiate instruction to meet the needs of academically talented students through a push-in program. Additionally, the Grow Program will support identified students through a pull-out program with stimulating materials beyond the curriculum.
We are pleased to also share that Ms. Jackie Frens will be our Grow Coordinator. Ms. Frens currently works part-time at ACS as one of our Technology Integration Coaches, and we are looking forward to having her at ACS full time as she serves in both roles.
Dessert Theater Shares A Whole New World
When individuals come together to make something greater than they could have ever done alone, it is a wonderful thing! Our 8th graders spent several months practicing and perfecting each of their individual responsibilities in preparation for our dessert theater. The result was astounding! Aladdin shared "A Whole New World" with guests and is something our 8th graders will hold as a special memory during their time at ACS.
Thank you 8th graders for a job so well done!
A special thanks to Mrs. Van Noord and Coach DK for their vision, patience, energy, and enthusiasm as they worked with students on such a great production.
Our dessert theater would not have been nearly as special without the help of our 7th graders. Thank you for providing beautiful entertainment and for great service as we enjoyed delicious sweets before the show.
And...thank you to the MANY volunteers who helped with costumes, props, make-up, hair, lights, and so much more!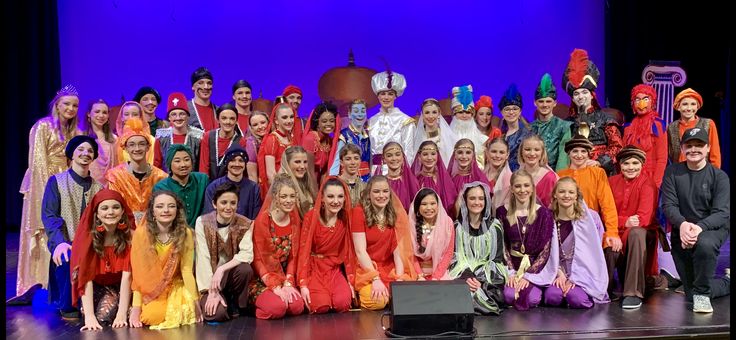 Rockin' Our Socks
Well that was fun! We rocked our socks in support of World Down Syndrome Awareness Day.
Open Position
Ada Christian School is seeking an Inclusion Specialist - a full time special education teacher to work with students who have cognitive and emotional impairments. Watch for an email with details.
A Warm Welcome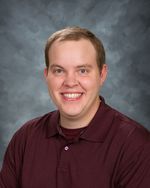 We are happy to welcome Mr. Nathan DeJong to our ACS family. He is joining us for the remainder of the school year as Mrs. Holtrop's substitute teacher. He will be teaching Mrs. Holtrop's 6th and 7th grade math sections and her 7th grade Bible section. Mrs. Quist will be teaching her Geometry section.
Action Needed
2019-2020 K-8 Enrollment is Open
It is time to re-enroll your student(s) at ACS. We ask that you complete the online enrollment form by Friday, Apr 19. To complete the enrollment form, log into PowerSchool and click on Ecollect Forms in the navigation menu.
There is a Tuition & Grants section on the form.
The first TUITION amount you see is the calculation for the "Requested" or "Full Cost" amount of tuition.


In the GRANT section, thanks to the generous, ongoing support of the ACS Education Foundation, you will be notified of the maximum grant amount you may accept towards your tuition. The grants are available for all families. Families that are able to pay the "Requested" or "Full Cost" of tuition will receive a charitable receipt for the difference.


For families needing additional tuition assistance, you may complete an online application through FACTS, by May 07. Qualifying families will be notified of the assistance amounts in June and adjustments to your tuition total will be made at that time.
We have worked hard to ensure our online enrollment process will go well for our families; however, we realize you may have questions during this process. Please do not hesitate to contact us if you have any questions or concerns.
Thank you for choosing Ada Christian School as your partner in education.
Covenant Care Registration
Covenant Care registration for the 2019-2020 school year is now open for our K-5 families. You may complete the form on PowerSchool under Ecocollect Forms.
Now You Know
ACS Annual Society Meeting
Last evening we enjoyed our annual society meeting with many members of the ACS Society. It was a wonderful opportunity to discuss and celebrate another year of Ada Christian School's faculty, staff and parents partnered in equipping students for service in God's world.
Here is a follow-up of the Annual Society Meeting and the items that passed.
Hot Lunch - Apr Menu
The April menu is here. Review the menu with your child and be ready when we return from break.
Service Team Opportunity
Looking for a way to serve as a family? Come join our ACS Service Team as we bless our neighbors across the street in Ada Croft. Weekend of Apr 27-28. 2:00-4:00pm.
Please RSVP so we can plan for supplies. Laurie Welch, (314.456.1409, moc.oohay@gnag6hclew) or Sheila Hemker (708.212.2558, moc.liamg@rekmeh.aliehs)
Employment Opportunities
We are pleased to share that there are a couple of employment opportunities at Ada Christian for the coming school year.
The following positions are available:
Inclusion Specialist - email with details coming soon
2019-2020 Calendar
Aug 26 – First Day (Half Day)
Aug 30-Sept 02 – No School (Labor Day)
Sept 30 – No School (In-Service Day)
Oct 23-25 – No School (Teacher's Convention)
Nov 27-29 – No School (Thanksgiving Break)
Dec 23-Jan 03 – No School (Christmas Break)
Jan 27 – No School (In-Service Day)
Feb 28-Mar 02 – No School (Winter Break)
Apr 02-10 – No School (Spring Break)
May 01 – GrandFriends (Half Day)
May 04 – No School (In-Service Day)
Jun 04 – 8th Grade Graduation
Jun 05 – Last Day (Half Day)
PTO Happenings
Staff Appreciation Week – Apr 15-19
It is that wonderful time of the year in which all of the ACS parents have the privilege of showing our appreciation to the outstanding ACS staff. Not only are they an important part of our children's lives, but they also have a huge impact on our future! Staff includes all the teachers, support staff, specials teachers, administration, janitorial, and bus drivers!
On behalf of all the ACS parents, the PTO has made arrangements to bless the staff with a little treats throughout the week in their staff lounge including a luncheon. You can help us shower our staff and teachers with special notes/cards made by you and your children. Our teachers and staff will treasure your and your children's words of appreciation. You can also focus your prayers on specific ACS staff. A list of staff members can be found in the ACS directory. Thank you in advance for your support.
Dear Loving Father,

We thank you for the women and men You have called to work in education. Please continue to bless their hearts with Your love, joy, and peace. Fill their minds with Your faithfulness, gentleness and self control. Please use the parents of ACS to shower extra love and appreciation in their lives during staff appreciation week.

Amen
Recess Help
Staff Appreciation Week is April 15-19. Could you volunteer to help cover recess duty so that our teachers can have a break? Elementary and Middle School spots are available.

Middle School, Monday-Friday, Apr 15-19
ACS Athletics
PurePlay – Spring Opportunities
Soccer: Soccer signups are closed. Rosters and schedules will be sent out before spring break. First event: Saturday, Apr 13: Girls at 9, Boys at 10:15.

Track and Field Club: K-4th. Wednesdays, 3-4:15. Apr 10, 17, 24, May 01 and meet on May 08. No cost. Email me to sign up. Parent volunteers are needed to assist me.

Tennis: 1st -4th. Tuesdays, 3:00-4:15pm. April 30, May 07, 14, and 21. $10.00 per student. Parents who help will have the fee waived. Email me to sign up, (gro.naitsirhcada@enielkeds).
Calendar Reminders
Mar 21 & 22 - Dessert Theatre
Mar 26 - Annual Society Meeting
Mar 28 - Apr 05 – No School - Spring Break
Apr 08 - Back to School
Apr 16 - Elementary Spring Program
Apr 25 - Fine Arts Night