Ada Connection – Mar 20, 2019
This Week
Aladdin Jr. – Mar 21 & 22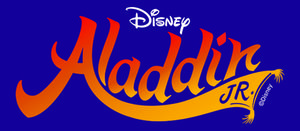 ACS 8th grade presents: Aladdin Jr.
Dessert Theatre has been an important part of our school for many years. It is a wonderful community event and we hope that you can join us. Come for one or both nights, Mar 21 and Mar 22 at 7:00pm.
Tickets for the performance are available at the door. Doors open at 6:30pm both nights.
Maple Syrup Sales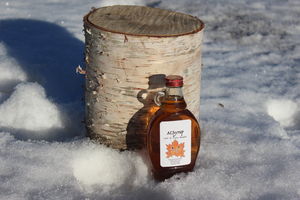 The sap is flowing and we are busy in the Sugar Shack turning sap into syrup. ACSyrup will be available after school for
$8/bottle
. Come and taste the sweetness!
MENistry
MENistry is a coffee group for dads who want to get to know more about themselves and the Bible. Join us on Fridays from 8:00-9:00am.
Moms In Prayer – Praying For 2nd Grade
Praying for 2nd grade students and their teachers. God is pure: One who is without blemish or fault; holy, sinless, perfect.
"Create in me a pure heart, O God, and renew a steadfast spirit within me." - Psalm 51:10
Come join us for the journey when you can. We meet every Thursday morning 8:00-9:00am, in the ACS office back conference room.
Need more information? Contact Kelly Stafford (616.304.2963, ten.tsacmoc@droffats-kj).
Now You Know
Service Team Opportunity
Looking for a way to serve as a family? Come join our ACS Service Team as we bless our neighbors across the street in Ada Croft. Weekend of Apr 27-28. 2:00-4:00pm.
Please RSVP so we can plan for supplies. Laurie Welch, (314.456.1409, moc.oohay@gnag6hclew) or Sheila Hemker (708.212.2558, moc.liamg@rekmeh.aliehs)
Employment Opportunities
We are pleased to share that there are a couple of employment opportunities at Ada Christian for the coming school year.
The following positions are available:
Calvin Spring Classic
This winter has been challenging, but Spring is coming! Start training now to walk, jog or run the Calvin 5K Spring Classic at Calvin College on April 27 at 8:30am. There is also a kids' fun run on the indoor track after the 5K so the whole family can participate. Ada Christian will be participating in the D&W School Challenge. Each of the schools with the top five highest number of participants will have one of their students win at $350 gift card to Village Bike. The school with the highest number of participants will also win a $250 check for their school. Last year our team had over 50 students, parents, grandparents, staff and alumni for our biggest team ever, and we would love to see the team even bigger this year.
Register for the Calvin 5k Spring Classic here at D&W Fresh Market School Challenge. You will be asked if you are participating in the D&W School Challenge towards the end of the registration process. Simply answer "yes" and select Ada Christian School from the drop-down menu.
Questions? Contact Anna Ter Beek, (moc.oohay@89ekreba)
2019-2020 Calendar
Aug 26 – First Day (Half Day)
Aug 30-Sept 02 – No School (Labor Day)
Sept 30 – No School (In-Service Day)
Oct 23-25 – No School (Teacher's Convention)
Nov 27-29 – No School (Thanksgiving Break)
Dec 23-Jan 03 – No School (Christmas Break)
Jan 27 – No School (In-Service Day)
Feb 28-Mar 02 – No School (Winter Break)
Apr 02-10 – No School (Spring Break)
May 01 – GrandFriends (Half Day)
May 04 – No School (In-Service Day)
Jun 04 – 8th Grade Graduation
Jun 05 – Last Day (Half Day)
Action Needed
Plan To Attend: ACS Annual Society Meeting – Mar 26, 2019 at 7:00pm
The time is fast approaching for our Annual Society Meeting. This annual meeting is where the embers of the Ada Christian School Society (faculty, staff and parents of children in grades K-8) gather to formally vote to approve the school's budget for the 2019-2020 school year, elect new members to the Board, and to approve the proposed Restated Articles of Incorporation and Amended Bylaws of the ACS Society.
We'll also take time to distribute Staff Service awards and to hear reports from the Principal, the Director of Advancement, and the Board.
Begin reviewing the information now
Looking forward to seeing you on the 26th.
2019-2010 K-8 Enrollment
It is almost time to re-enroll your students for the 19-20 school year! On Wed, Mar 27 you will receive an email with detailed instructions on how to enroll. We will also include enrollment information in the Ada Connection next week.
Advertising in ACS Yearbook
The ACS yearbook is primarily funded through the help of the PTO and through selling advertisements that are placed in the back of the book. Through these generous donations, we are able to provide a free yearbook to all of our K-8th grade students. The cost of a 1/2 page ad is $150 and a full page ad is $300. Limited space is available.
Interested? Contact Henry Witte, (gro.naitsirhcada@ettiwh)
Spring Break Plans
Leaving early? Coming back late? If you are planning to leave early for and/or coming back late from spring break with your family please notify the office and their teachers several days in advance. The parent must call or email, not the student. The teachers are not required to prepare assignments or school work in advance for students to take on vacation. Your child's elementary teacher will hold assignments for him/her and give them to the student when you return. For middle school, it is the student's responsibility to ask the teachers what work needs to be made up following the absence.
ACS Athletics
PurePlay – Spring Opportunities
Soccer: Y5-4th grade. Saturdays, Apr 13, 20, 27, May 04, 11 and 18. Register online. $45-65. Parent volunteers are needed to coach teams. Deadline: Mar 22.

Track and Field Club: K-4th. Wednesdays, 3-4:15. Apr 10, 17, 24, May 01 and meet on May 08. No cost. Email me to sign up. Parent volunteers are needed to assist me.

Tennis: 1st -4th. Tuesdays, 3:00-4:15pm. April 30, May 07, 14, and 21. $10.00 per student. Parents who help will have the fee waived. Email me to sign up, (gro.naitsirhcada@enielkeds).
Calendar Reminders
Mar 21 & 22 - Dessert Theatre
Mar 26 - Annual Society Meeting
Mar 28 - Apr 05 – No School - Spring Break
Apr 08 - Back to School