Ada Connection – Mar 11, 2020
A Note From Principal Brower
Difficult News
My heart is heavy as I write each word in this letter.
Brian and Teresa Rauch are the parents to one of your children's peers, Asher (5th) and Lucy (4th). Teresa was diagnosed with ALS a few years ago and her health has steadily declined. In addition, Brian was diagnosed with Stage IV lung cancer a relatively short time after Teresa's diagnosis.
Both Teresa and Brian have been putting up the good fight and doing all they can to enjoy their seven children and the time that God has granted them on this earth. Recently, Brian reached out to let me know that both of their diseases have now advanced to the point that their time with us most likely needs to be measured in weeks.
We recognize students may have questions regarding this and are including a link to some helpful information from Ele's Place, including "How to Help a Grieving Friend."
We recognize as believers in Christ that God counted our days before the foundations of the earth were laid and that he is sovereign. He determines our beginnings as well as our endings, and we can trust him in all ways, always. While the reality of what the Rauch family is facing remains heartbreaking, our knowledge that God is in control brings comfort.
We will keep you updated as we can.
If you are looking for tangible ways to help please hold the family close in prayer. In addition the Rauch family would benefit from Meijer gift cards that can be dropped off in the office.
Your partner in Christian education,
Principal Brower
What About the Coronavirus?
ACS has protocols in place to help us navigate illnesses like the Coronavirus. In addition to our safety protocols, we follow federal and state guidelines which are shared in cases where there are outbreaks.

ACS is in communication with Kent ISD along with the area districts to remain informed about the virus.
Resources to help keep you informed:
We will not be cancelling school or school related activities unless we are advised to do so by the Kent County Health Department.
What if ACS needed to close for an extended time?

ACS teachers had the opportunity to meet last week to discuss the procedures we would follow if the need ever arises for us to close for an extended period of time.
Digital templates were shared with teachers providing an outline and collaborative space for them to use for lesson planning.
Teachers would have one day to organize lessons and materials before work would be sent to families.
Emails would be sent daily sharing grade level assignments and resources.
This Week
Moms In Prayer
We're praying for our 1st graders and their teachers. God is our creator - The one who brought into existence the universe and all matter and life within it.
"May we know that the Lord is God. It is He who made us, and we are His; one of His people, the sheep of His pasture." - Psalm 100:3
We're a group of Moms (aunts/grandmas) passionate about lifting up our kids and ACS faculty and staff in prayer. We meet every Thursday morning at 8:00-9:00am, in the orchestra room (through the Commons and straight past the kitchen). Younger siblings are always welcome! Come join us for the journey when you can.
Need more information? Contact Kelly Stafford (616.304.2963, ten.tsacmoc@droffats-kj)
MENistry
Come join other ACS dads on Wednesdays at 8:00am as we go through C.S. Lewis The Screwtape Letters. We meet in the orchestra room.
Now You Know
Summer Camps at ACS
Every year it seems like our list of summer opportunities grows even bigger! Led by ACS teachers camp activities will ordinarily take place at ACS unless special approval has been granted. This summer we will offer the following camps:
Animals of ACS (K-2nd)
Art Camp (3rd-5th & 6th-8th)
Boys Basketball (3rd/4th, 5th/6th & 7th/8th)
Camp Invention (K-6th, 7-8 Leaders in Training)
Farm Club (2nd-8th)
Farm and Forest Adventure Camp (2nd-8th)
Girls Basketball (3rd/4th, 5th/6th & 7th/8th)
Little Tikes Art Camp (1st/2nd)
Music Camp (2nd-4th)
Musical Camp (5th-8th)
Preschool Camp (Preschool)
Wildcat Camp (Preschool)
Good Friday/Easter Chapel
Please join us on Apr 01 at 8:15am. Our 3rd and 4th grade teams will be leading us in worship.
Beauty & The Beast Jr. - Tickets Available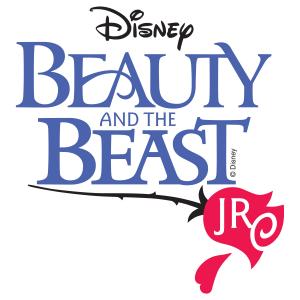 ACS 8th grade presents: Beauty and the Beast Jr. Dessert Theatre has been an important part of our school for many years. It is a wonderful community event and we hope that you can join us. Come for one or both nights, Mar 26 and Mar 27 at 7:00pm.
Tickets are available for purchase online.
March Is Reading Month
We will celebrate reading for the month of March. Each week we have a special event planned for kindergarten through 4th grade students. Throughout March we will also have a Sweet 16 book bracket as well as book videos read by teachers. The book video voices are altered and the students will have to guess who the Mystery Readers are.
Next week's special event is...Mystery readers, GRCHS storytellers, and a Lollipops concert by the Grand Rapids Symphony.
LMCU Reading Contest
To celebrate National Reading Month, every March Lake Michigan Credit Union challenges kids to participate in Max's Reading Adventure to read five books for their chance to win $100! Bring this form to a branch near you.
Posted Teaching Positions
If you or someone you know would be a great fit at ACS for either of the following positions, the following links will give more detail on how to apply.
1st Grade Teaching Position
5th/6th Grade Language Arts Teaching Position
Sensory Movie Screening
Come enjoy a FREE inclusive, sensory-friendly movie experience! Saturday, Mar 21, 2:00pm at Celebration Cinema Grand Rapids South 1506 Eastport Drive Grand Rapids hosted by All Belong. To ensure all attendees enjoy the show, the movie will be presented with brighter lighting and lower sound levels. Please arrive early as the movie will start promptly at 2:00pm without previews.
RSVP at allbelong.org/insideout by Mar 14.
2020-2021 Calendar
Here is a preview of our school calendar for the 2020-2021 school year:


Aug 25 – First Day (Half Day)
Sept 04-Sept 07 – No School (Labor Day)
Sept 28 – No School (In-Service Day)
Oct 21-23 – No School (Teacher's Convention)
Nov 25-29 – No School (Thanksgiving Break)
Dec 19-Jan 03 – No School (Christmas Break)
Jan 18 – No School (In-Service Day)
Feb 18-Feb 22 – No School (Winter Break)
Apr 02-12* – No School (Spring Break) - *Please note, we will start Spring Break on Friday, Apr 02 and return on Tuesday, Apr 13.
May 07 – GrandFriends (Half Day)
May 10 – No School (In-Service Day)
Jun 08 – 8th Grade Graduation
Jun 09 – Last Day (Half Day)
Action Needed
Plan To Attend: ACS Annual Society Meeting – Mar 31, 2020 at 6:00pm
The time is fast approaching for our Annual Society Meeting. This annual meeting is where the embers of the Ada Christian School Society (faculty, staff and parents of children in grades K-8) gather to formally vote to approve the school's budget for the 2020-21 school year and elect new members to the Board.
We'll also take time to distribute Staff Service awards and to hear reports from the Principal, the Director of Advancement, and the Board.
Begin reviewing the information now
Looking forward to seeing you on the 31st.
Mother Son Event presented by MENistry
Friday, Mar 13 6:00-9:00pm
Moms – please sign up for the annual mother-son event and come prepared to have a blast with your son as you roller skate, bowl, and play laser tag at Roll Away in Lowell. Today is the last day to purchase tickets online.
Password: motherson
Volunteers needed! Dads, come support your wife and son at this great event and help us work the bowling alley and laser tag lines, pass out skates, and sell concessions. Sign up to volunteer.
PTO Happenings
Staff Appreciation Week – Mar 16-20
Staff Appreciation March 16-20
This week is a special time to have your child draw a picture, write a note or make a card for their teacher - and don't forget those amazing Specials Teachers!
Our Staff Appreciation Chair, Kim Laufer, will be putting a treat in the Teacher's Lounge each day next week, along with a full lunch on Friday.
I noticed a few openings left for Recess Duty next week, that would be a lovely way for you to show how much you appreciate your children's teachers, if your schedule allows.
ACS Unsung Heroes Breakfast
Help celebrate our bus drivers and office /administrative staff on Mar 19.
We are looking for one volunteer for morning set up as well as the following food donations:
3 Egg Dishes/Casseroles
2 Fruit Platters
2 Dozen Danishes/Donuts
OJ – 1 gallon
Milk – 1 gallon
Able to help? Sign-up here.
Athletics
Wildcat Athletics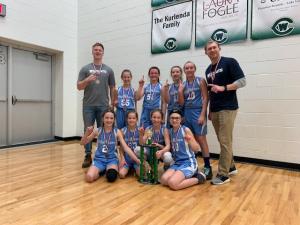 Our 5th grade girls basketball team won the end of season tournament on Saturday. They also went 7-0 during regular season, with 1 cancelled game. Congratulations girls!
PurePlay
Spring soccer signups are now open. Deadline Mar 20.
Stay tuned for other spring opportunities.
Calendar Reminders
Mar 13 - No Forest Hills PM Transportation
Mar 26 & 27 - Dessert Theater (Beauty & the Beast Jr.)
Mar 31 - Annual Society Meeting - Commons at 6:00pm
Apr 01 - Good Friday/Easter Chapel at 8:15am
Apr 02 - Apr 12 - No School - Spring Break
Apr 13 - School Resumes at 8:00am
Apr 23 - Fine Arts Night/World Fair Night at 6:30pm