Ada Connection – Apr 08, 2020
A Note From The Principal
ACS Drive Bye – Thank You
How can one event provoke so much happiness and sadness at one time? Thank you to the hundreds who participated in our Spring Break Drive Bye. Seeing each of you -- your smiles, your signs, and your waves -- was like a big 'ole splash of sunshine on our hearts. We love and miss you!
Check out our video of this special event.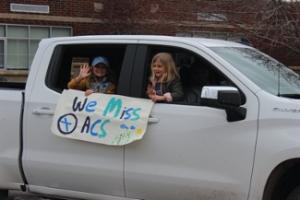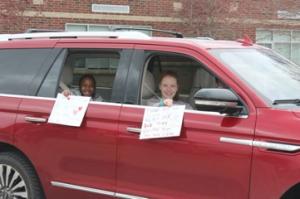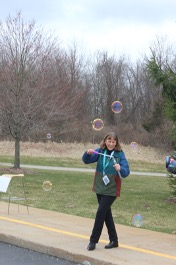 This Week
Holy Week Lenten Walk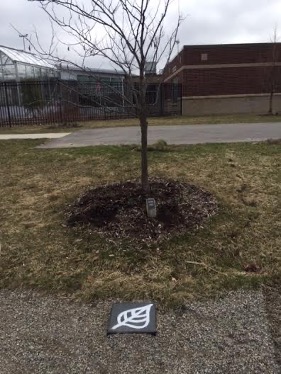 Lent is a season of spiritual preparation in which we draw closer to God by remembering Christ's temptation, suffering, and death.
Ada Christian School families will have an opportunity to experience Holy Week, the last week of Jesus' life on Earth, in a walk marked by eight stations on our beautiful campus.
Eight paver stones with symbols have been placed throughout our outdoor campus. Maps and accompanying Bible passages of the stories of Holy Week will be available for families to use beginning next week Sunday, Apr 05. These items will be located on the backside of the bulletin board outside the hoophouse.
If you choose to participate in this activity with your family, please remember to practice social distancing if another family is ahead of you.
Now You Know
Pick-Up/Drop-Offs
We have scheduled dates and times for student material pick-ups/drop-offs.
There will be materials for ALL GRADES available at our next pick-up/drop-off (Apr 11 or 13), INCLUDING GRADES 5-8.
If you have completed hardcopies of student work, please bring them to ACS to drop off.
If you put library books on hold by noon today, library books will be on the tables, labeled and with your students' packets by Saturday.
Please follow federal and state guidelines to help keep everyone safe.
Saturday, Apr 11 from 10:00am-2:00pm
Monday, Apr 13 from 10:00am-12:00pm (this time is updated)
Saturday, May 02 from 10:00am-2:00pm
Monday, May 04 from 10:00am-12:00pm
Saturday May 16 from 10:00am-2:00pm
Monday, May 18 from 10:00am-12:00pm
June 01-05 Times to be determined
ACS Calendar
We will continue to follow our school calendar as it was posted for this school year, which means students will not have assignments posted for scheduled days off and our school year will conclude on June 05.
Parent Input & Improvements
Thank you! So many of you responded to a recent survey with great and appreciated input along with so many, many, many words of encouragement. We are so happy to be working together during this time. We recognize that the change from traditional to Off Campus Learning holds challenges for all of us, and we are grateful for your support and the way you are helping students be successful.
We are working hard as we continue in our commitment to doing our best for students. We have been learning more about video conferencing, ways to make and deliver instructional videos, and finding ways of delivering quality academics in new and different ways than we have delivered them before.
If you have any questions or need help with anything regarding classwork, PLEASE contact your child's teacher. Teachers want to know and want to help! We are in this together and will do our part to help students and classes keep moving forward.
When Do Teachers Check Email?
On weekdays, teachers are committed to checking their emails at 8:00am, Noon, and 3:00pm, and they will return emails as quickly as they can.
ACS Library Books Now Available
Effective immediately, your family will be able to check out books from the ACS library. All books must be placed on hold by noon on the Wednesday prior to homework pick up days. The books will be pulled from the shelves and checked out to your children by gloved and masked personnel. They will be placed with any other materials that need to be picked up. That means you have two days to place your books on hold.
A tutorial on how to place books on hold can be found here.
Any time the school is open, books may be returned to the lobby M-Th, 10:00am-12:00pm. Place the returned books in the library wagon.
Returning books as soon as you are finished will make them available for our other readers.
If you have any questions or concerns, please email or text Lois Boerman (lboerman@adachristian.org or 616.259.3302)
Students Connect on Day 100
Teachers are learning about ways to connect with their kids in new ways! Mrs. Wittenbach's Progressive Kindergarten students recently celebrated Day 100 together with the help of Google Meet. Way to go!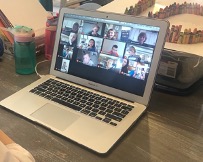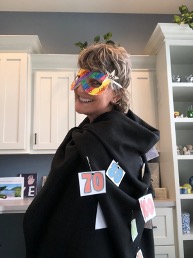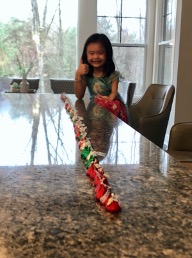 Employment Opportunities
We are pleased to share that there are a couple of employment opportunities at Ada Christian for the coming school year.
The following positions are available:
Nice Weather & Social Distancing
Warm weather invites us to get outside, which is GREAT! To help us care for everyone, please respect the guidelines set by our federal and state governments regarding COVID-19 safeguards.
A Big Thank You To Our Essential Workers
So many of you are working hours and hours each day to care for others. Thank you. May God bless you and keep you during your long days as you give selflessly to serve and meet the needs of those around you. You are in our prayers!
As they serve others, let's do our part in helping to keep others safe.
COVID-19 Michigan
Updated COVID-19 information from the State of Michigan.
2020-2021 Calendar
Here is a preview of our school calendar for the 2020-2021 school year:
Aug 25 – First Day (Half Day)
Sept 04-Sept 07 – No School (Labor Day)
Sept 28 – No School (In-Service Day)
Oct 13 – 2020 Annual Ada Christian Education Foundation Dinner
Oct 21-23 – No School (Teacher's Convention)
Nov 25-29 – No School (Thanksgiving Break)
Dec 19-Jan 03 – No School (Christmas Break)
Jan 18 – No School (In-Service Day)
Feb 18-Feb 22 – No School (Winter Break)
Apr 02-12* – No School (Spring Break) - *Please note, we will start Spring Break on Friday, Apr 02 and return on Tuesday, Apr 13.
May 07 – GrandFriends (Half Day)
May 10 – No School (In-Service Day)
Jun 08 – 8th Grade Graduation
Jun 09 – Last Day (Half Day)
PTO Happenings
Service Ideas for Spring Break
Katie McNinch found this appeal for help, what a wonderful idea for a Spring Break family service activity.
"I am a Long Term Care Ombudsman for the State of Michigan. Currently I have advocacy responsibility for 29 skilled nursing facilities. Due to the Covid-19 virus, the residents cannot receive visitors unless it is end of life circumstances. This is very difficult for the residents, their family and friends who have frequent visits. This also affects many of the residents that do not have any visitors. Other residents visitors often engage those without any family/friend supports.
To bring a little cheer to the residents, I was hoping that my neighbors may be willing to take on a project themselves or with their children/families. If you could make posters, cards, write letters or cards, provide inspirational messages for the residents I know that this would provide a touch of joy to their current situation. The touch with the outside world, plus knowing that someone else has thought of "them" would go a long way.
The staff at the nursing homes show up to care for others loved ones while they could potentially be placing themselves and their loved ones at risk. Often they are working overtime or cover their fellow staff members shifts. It would be great if we could say thank you to them with a poster or two for their dedication.
I would need 29 posters for staff at least, and at least a thousand items for the residents. They don't have to be fancy, nor expensive to create. The residents love children's art, notes and words of encouragement." Bookmarks may also be a good idea. Anything you have made can be dropped off at ACS after Spring Break. Katie will set out a box to collect things, and she will deliver it for us all.
Thank you for bringing brightness to the lives of others, especially at a time you were hoping to experience brightness for yourself. So generous.
Walk-a-thon
Still on! Although...in a fun new creative social-distancing sort of way. We have been hard at work finding some creative ways to have a virtual walk-a-thon and we will be excited to share more details after Spring Break. Please keep May 08 in your calendars and stay tuned for more details.