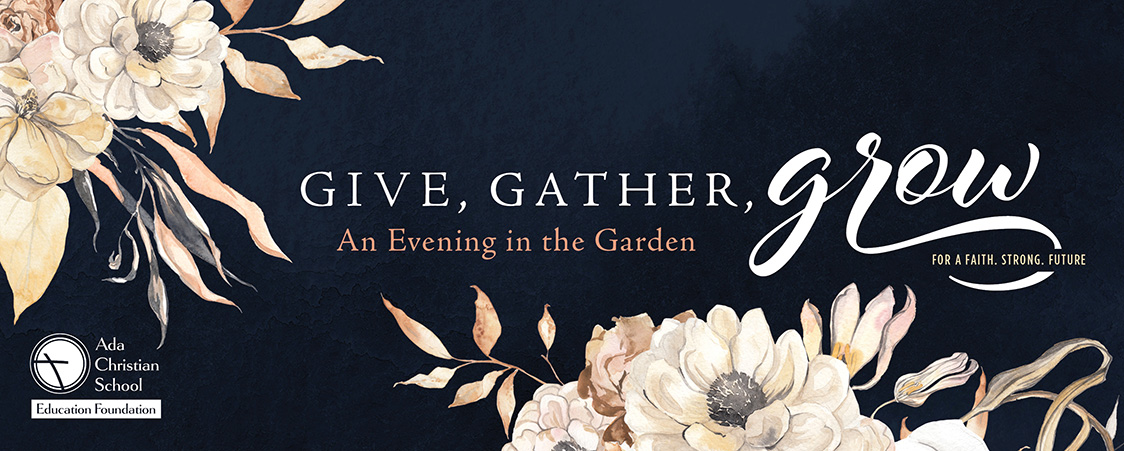 Please join us on Thursday, October 7 for an evening in the garden at Ada Christian School as we give, gather, and grow for a Faith. Strong. Future. The annual fall gathering is the signature fundraising event for the Ada Christian School Education Foundation, which provides essential support to our school. Come stroll the grounds of ACS as we gather together to give and grow in support of our kids. This year we are pleased to welcome John Michael Hinton as our guest speaker. Driven by a passion to encourage people to embrace joy, he uses the power of illusion, storytelling and humor to motivate and inspire. Also, joining us is Pastor and Musician John Pomeroy who will provide music and entertainment throughout the evening. This promises to be a fun and exciting evening as we gather together to support our kids!
Thursday, October 7, 2021
Ada Christian School
6206 Ada Dr SE
6:00 - 9:00 pm
6:00 - 7:30 Music / Strolling Hors d'Oeuvres / Drinks
7:30 - 8:00 Program and Fundraising Paddle Raise
8:15 - 9:00 Music and Entertainment with John Pomeroy
Recommended attire is dressy casual
Questions about how the Ada Christian School Education Foundation works? Learn more.
"Let your roots grow down into Him, and let your lives be built on Him. Then your faith will grow strong in the truth you were taught." - Colossians 2:7