PK- 8th grade: Open House & Information Night
Take a closer look at Ada Christian School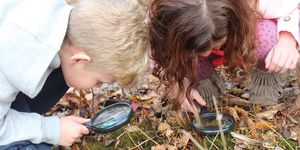 Welcome to the ACS Open House and Information Night. We are excited to show off our school to you and answer any questions you might have regarding enrolling your child(ren) at Ada Christian School.
Childcare is available; registration appreciated.
We missed you.
But we still want to meet you and introduce ourselves. Just schedule a visit at a time of your convenience. We'd love to have the opportunity to explain about ACS and how we plan to continue instructing the whole child – mind, body & soul.
See how we're growing at Ada Christian School and discover what sets us apart!
Ada Christian School exists to equip students for service in God's world by integrating academic excellence with a distinctively Christian perspective. Daily, we commit ourselves to developing the whole child – mind, body and soul in Christian community – by inspiring and enabling students to become all they are created to be as Christian agents of change in their families, communities and world.
Preschool through 8th grade offerings include:
All grades in one building
Small class sizes
Faith integration
Technology integration
Outdoor education
Fine arts
Athletics