OE Update: Winter Growing at ACS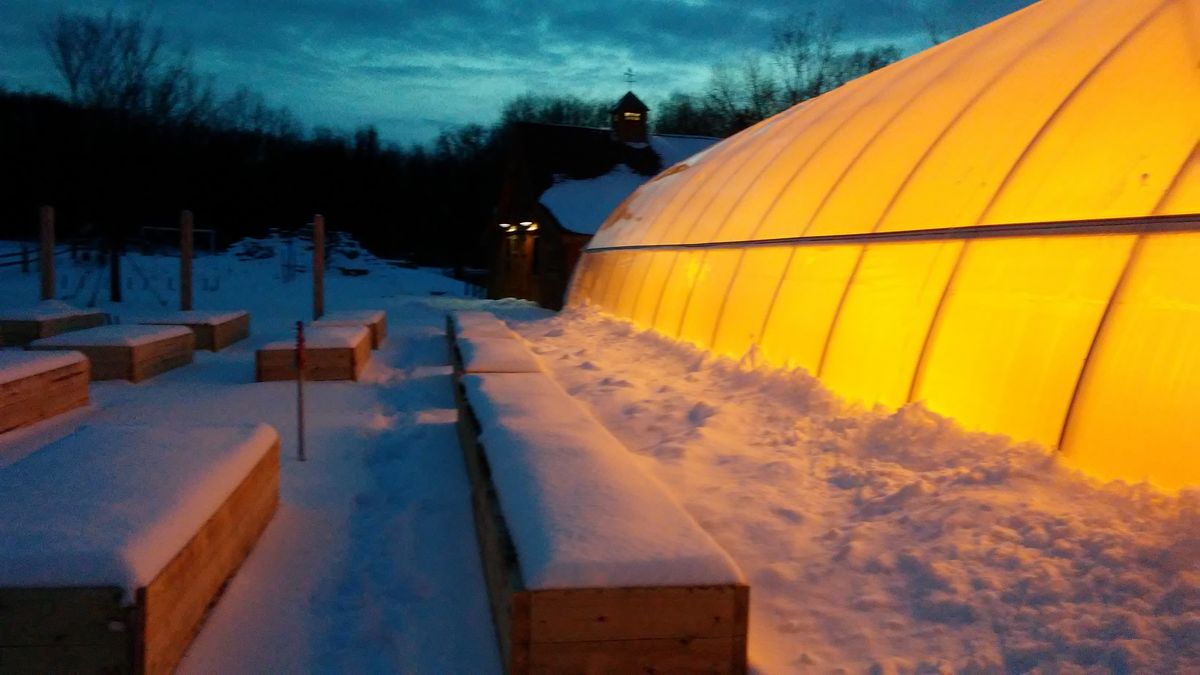 Animal Activities: Yolks & the Dreamgoats
Our goats are due to give birth in mid-April and early May, and our thirteen chickens are laying a perfect dozen each day... we're not sure who the slacker is yet! In the spring, 5th grade will help our goats clear invasive species and overgrown areas around our outdoor campus, and next year, the 6th grade egg business will be in full swing.
The ACS Veggie Farm
Our outdoor beds are waiting for spring planting, and our hoop-house is full of winter salad greens. We have been selling these after school and at parent-teacher conferences and planting more to harvest in the spring.
Mothers Day Plant Sale & Donated Theme Gardens
The fourth grade will be planting herbs and hanging flower baskets in the next couple weeks for our MOTHERS DAY SALE!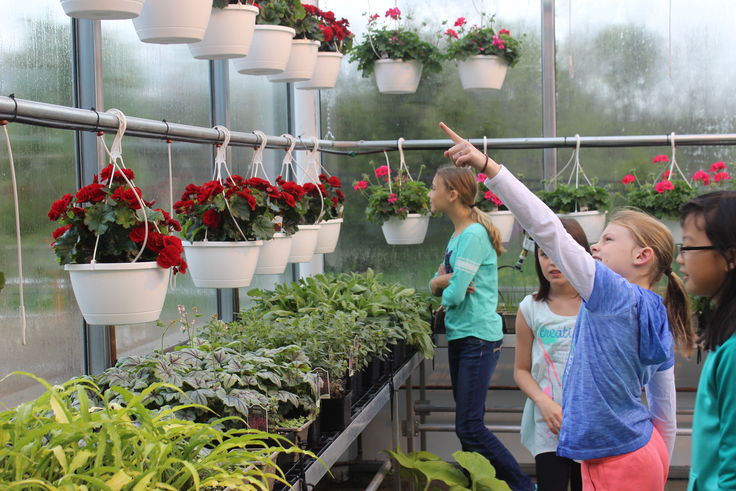 Stay tuned for that date and stop by to watch our theme gardens, surrounding the Outdoor Ed building, as they come to life this spring! These will each contain plants with lessons to teach us. These gardens include: Medicinal, Biblical, Sensory, Pollination, Rain, and Woodland Shade, and they were gifted generously by our beloved donors.
Summer Camps & Volunteer Opportunities!
We have so much in store for Outdoor Education at ACS! A Farm & Forest Adventure Camp is in the works for this summer, as well as a weekly Summer Garden Club.
We have many volunteer opportunities and traditions to start:help in the garden, assist with our log cabin project, or put your hands to work at whatever they do best. Contact Bill Hoogstrate (616.250.0089) to sign up.
Beginning late June, we will have milk available from our resident goats. To receive more information about purchasing a share and receiving weekly milk, email staff member Leah Sienkowski (moc.liamg@staogmaerdeht).
Thank you (from our mouths to our toes!) for the support of our outdoor exploration! We're learning with all of our senses, we're tasting the world, and we're loving it.