Ada Connection – Sept 23, 2015
A Note from Principal Brower
We have such polite children at ACS. I see children holding doors for others, sharing the words "please" and "thank you" often, and simply being polite young ladies and gentlemen. What a wonderful difference it makes in a school when children are encouraged by their parents to be respectful and kind. You are amazing parents, and this shows in your children!
Can we join forces as a school community and center ourselves on a specific prayer focus each week? I think we can! For this week, will you join us in praying.
Thank God for our identity in Him and that our identity is secure
Thank God for His Spirit that helps us discern and practice integrity
Ask that God will grow us all as people of integrity this year
Ask that God will give students, staff, administrators and families clarity in discerning His will in every decision that is made
Action Needed
Invite Your Friends and Mark Your Calendars - Protecting Our Children from Online Dangers!
Chris McKenna is joining us Oct 08 from 7:00-8:30pm to inform and encourage us about ways we can protect our children from online dangers. Chris McKenna has been featured on WOOD 1300, WOOD TV8, The Pledge 96.5 and GRKids.com for his research and has worked 10 years with students and parents as a youth ministry director. RSVP's are appreciated. Simply call Sharon (616.676.1289) in our office and tell her your name and how many will be in your party
Chris will be speaking to our students in grades 5-8 during the day on Oct 08, so our parent meeting may be a great way for parents to continue the conversations at home. All ACS parents and their friends are welcome to attend.
ACS Buses #7, #9, #12 Not running the afternoon of Oct 2
To the parents of Ada Christian School riders of Bus #7, #9, and #12.
On Friday, Oct 02, 2015 there will be no buses for the afternoon run at 3:00pm. These buses and drivers will be busy transporting our Middle School students. Please plan on driving your child(ren) home that afternoon.
ArtPrize Opportunity for ACS Art Department
Next week Monday, Sept 28 is a Faculty Inservice day which means NO SCHOOL for your children. The PTO has a party planned for the afternoon at the Mudroom and we also have an ArtPrize opportunity for you.
Watch your child's folder this week Friday for a letter from Mrs. Brower, Mrs. DeKoster and Mr. Wanner. There will be some coupons from Bagger Dave's attached and also an ArtPrize scavenger hunt for you to enjoy with your children. The coupons will raise funds that Mr. Wanner will use to enhance the arts at Ada Christian School!
School Party at the Mud Room
The first school party is Monday, Sept 28, 1:00–5:00pm at The Mud Room on Ada Dr and Fulton.
Cost is $5.00 work fee plus the cost of whatever you choose to paint.
There is limited space, so first come first served.
Email Amberly Hoyer (moc.loa@reyohylrebma) if you have questions
Service Team Registration
Service Team registration is full.
PTO Happenings
Box Top Drive
For the next two weeks, please have your kids empty your drawers and search your cupboards for any and all Box Tops at home.
Collection sheets will be sent home with your child, and can be returned to the office for a prize!
Additional sheets can be picked up in the office.
Please remember to send all BONUS Box Tops separate from the collection sheet.
At this time, we will also collect (please DO NOT put these on the Box Top sheets) any Spartan USB codes, Labels for Education points and Tyson labels
Fall Fundraiser
A huge thank you to all who sold Charleston products and/or donated directly to PTO - we exceeded our fundraising goal! Orders should arrive within the next month. We will keep you updated. Thank you again!
The winners are as follows:
Family parking spot for the 2015-2016 school year: The Dempsey Family
Grade with most sales and winners of ice cream treats: 2nd with over $4,300 in sales!
Elementary class with most sales and winner of pizza party: KW with $2,617 in sales!
Middle School class with most sales and winner of pizza party: 6Ki with over $1,000 in sales!
Principal of ACS for half a day: A second grader from 2O!
Students who sold more than $150 will get to have a pajama day at school. They may ask their teachers when would be a good time for their PJ day.
PTO Volunteer Page
You can always find current volunteer needs at our Volunteer Spot Group page – http://www.adachristian.org/volunteer
Class Coffees
Mark your calendars and plan to join us for upcoming class coffees held in parent homes from 9:00-10:00am on the following dates:
Sept 25 – 3rd Grade
Sept 30 – 4th Grade
Oct 02 – 5th Grade
Moms in Prayer
Please join us Thursday 8:00-9:00am in the office conference room as we pray for our children, their teachers and the ACS community. This week we will be praying specifically for our Specials Teachers and upcoming Inservice day, and we remember that God is pure. Psalm 51:10. "Create in me a pure heart, O God, and renew a steadfast spirit within me."
Questions? Contact Laura Cawley (425.9728, moc.oohay@57_csarual).
Calendar Reminders
Sept 28 – No School (Professional Development) – Visit ArtPrize, Bagger Dave's and the Mud Room!
Oct 02 – ACS buses #7, #9 and #12 not running (PM only)
Oct 08 – Guest Speaker, Chris McKenna (7:00-8:30pm)
Oct 08 & 09 – School Pictures
Oct 12 – No Forest Hills AM Bus Transportation (AM only)
Oct 15 & 20 – Parent Teacher Conferences
Oct 21 – 23 – No School (Teacher's Convention)
Recent Events
Middle School Spiritual Retreat – Answered Prayers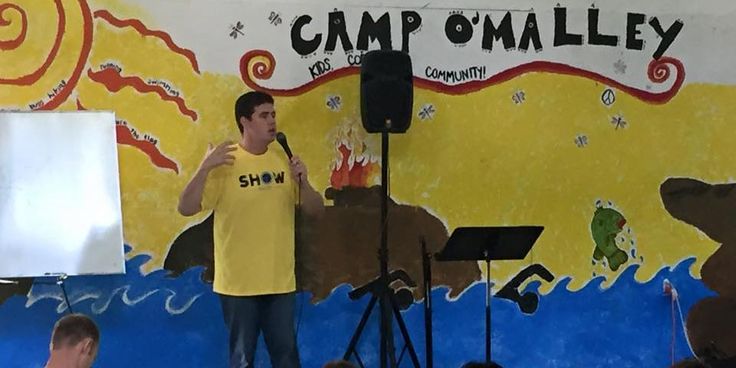 Thank you, thank you, thank you for praying for our middle school students as they attended our annual Spiritual Retreat. God heard our prayers for weather, breaking up much of the rain before it hit our beautiful Michigan shoreline and continued pouring his grace on us as we focused on our theme, "Show your ID". Like our
ACS Facebook Page
and see photos from the day we spent growing in Christian community. Special thanks to Mrs. Westrate who planned and organized much of this event for us and to our Middle School Support Council for their tremendous support!
3rd Graders Visited a Farm...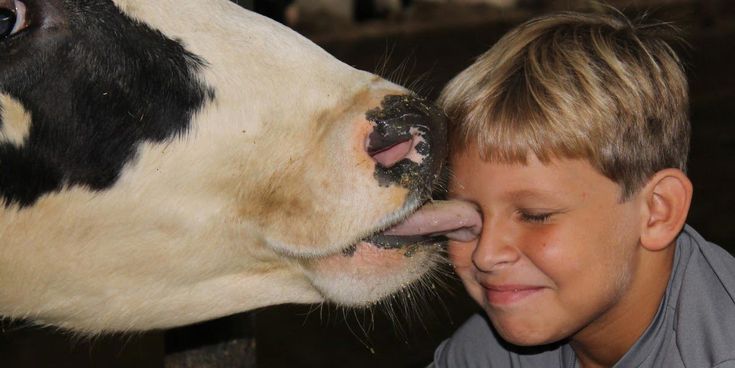 ACS Athletics
PurePlay (PK-4th Grade)
Soccer this week: Boys 9:00am; Girls 10:00am
Running Club – 27 boys and girls are having fun "running the race." Wednesday, 3:00-4:00pm. New runners are always welcomed!
Wildcats Athletics (Grades 5-8)
For all up to date announcements, schedules, sport sign-ups please visit our ACS 5-8 Athletic Website at: www.adachristian.org/wildcats
Winter basketball – Sign-ups for grades 5-8 are now open. You can find the registration form on the Wildcats Athletics site under Winter Sports. The fee per student to play basketball this winter is $50.00. The deadline for sign-ups is Sept 24.
8th Grade Girls Basketball – Open Gyms will be on the following dates and times. Monday, Sept 21 and Monday Oct 05 from 3:15-5:00pm.
Sports Physical Forms are due on Monday, Oct 5. Without this form, your child will not be eligible to play for the season. If your child is playing winter basketball this form must be turned in before the first day of practice.
Requested Announcements
Junior Cheerleading at GRCHS
If you missed the first clinic on Monday, Sept 21, you can still participate in the fun and excitement of cheering at Eagles Stadium for a varsity football game! Please call Jacquie DeJonge (949.7516) as soon as possible with your daughter's name, grade, school, and t-shirt size (YS-AL). T-shirts will be ordered on Thursday, Sept 24. Plan to attend the second clinic on Monday, Sept 28, from 3:45-5:15pm in the Quest Center. You will meet at GRCHS at 5:45pm and cheer during pre-game and the beginning of the varsity football game on Friday, Oct 02 until 7:15pm.