Ada Connection – Sept 16, 2015
A Note from Principal Brower
New Faces at ACS
We are thankful that God has once again met our needs! We have two new smiles at ACS!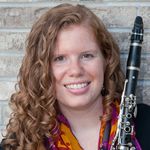 On Monday, we welcomed Sarah Horton as our new Band-Aide. Sara graduated from Calvin College with her BME in Music - Instrumental + K-12 Education. She was the assistant band director at Rockford Christian in Illinois before recently moving to the Grand Rapids area and has experience with long-term subbing positions as a general music teacher and choir teacher. Many of you may have known or heard of her father who was the band instructor at Calvin Christian High School for many years.
Dani Buchanan joined our family as a kindergarten aide to Mrs.Wittenbach. In addition to seeing Dani with our kindergarten students, she will be assisting us with some clerical work in the office on some days. Dani is a Grand Valley State graduate with a major in Communications and an emphasis in Public Relations. Her work experiences have tied her closely to students. She served as a Day Camp Administrator for Spring Hill Camps, a paraprofessional at Southeast Kelloggsville Elementary and as a life skills mentor. She is also a leader with Crossroads Student Ministries and has tutored for Schools of Hope.
Action Needed
Middle School Retreat – Prayer Request
Please pray for the Ada Christian Middle School Retreat, taking place this week Friday, Sept 18 at Camp O'Malley. View the prayer guide to review a list of concerns and opportunities.
Parent/Teacher Conferences:
Teachers are looking forward to meeting with parents at conferences October 15 & 20.
Elementary Parents: The parent/teacher conference form is going home this week with kindergarten through 5th grade, due back to school by Sept 23. If you do not turn in the conference form, we choose your date and time for your conference. See your child's backpack or the link above for the form. Please note that we cannot make changes to your appointed time once the schedule is complete.
Middle School Parents: Middle school teachers will be available in the commons for conferences both October 15 & 20. No sign up is necessary for middle school.
This Week
Service Team Registration
Service Team Registration for grades 3-5 begins now. Join us to grow in faith as we serve others in the Grand Rapids community and serve our Ada Christian family. Most weeks we will leave school to participate in outreach projects. Some weeks we will stay at ACS to serve.
Space is limited to 24 students.
Open to 3rd-5th graders
Orientation: September 29 from 3:00-4:00pm
Outreach Projects: October 6, 13, 27 and November 3, 10, 17
Fee: $40
Questions? Contact Amy Leonard (moc.oohay@rekoocyma)
A Middle School Service Team is also forming. More information to come.
PTO Happenings
Rummage Sale
The PTO, at its most recent meeting, had to make a difficult decision. There was not a strong enough response with regard to leading the charge for a Fall Rummage sale or for being a Saturday worker. With this in mind, the PTO has decided to cancel the Fall Rummage Sale. They do have hopes of securing a team and a date that will allow them to have a sale in the spring. Thank you to the many that have made this a successful event for SO MANY years at ACS. Each of you has been a blessing!
Box Top Drive
For the next two weeks, please have your kids empty your drawers and search your cupboards for any and all Box Tops at home.
Collection sheets will be sent home with your child, and can be returned to the office for a prize!
Additional sheets can be picked up in the office.
Please remember to send all BONUS Box Tops separate from the collection sheet.
At this time, we will also collect (please DO NOT put these on the Box Top sheets) any Spartan USB codes, Labels for Education points and Tyson labels.
Fall Fundraiser
A huge thank you to everyone who participated in the Fall Fundraiser! We will be tallying the results this week and should have the final results to report in next week's Connection.
Volunteers Wanted
You can always find current volunteer needs at our Volunteer Spot Group page at http://www.adachristian.org/volunteer
Class Coffees
Mark your calendars and plan to join us for upcoming class coffees held in parent homes from 9:00-10:00am on the following dates:
Sept 18 - Kindergarten
Sept 23 - 2nd grade
Sept 25 - 3rd grade
Sept 30 - 4th grade
Oct 02 - 5th grade
School Party
The first school party is coming up Monday, Sept 28, 1:00–5:00pm at The Mud Room on Ada Dr and Fulton.

Cost is $5.00 work fee plus the cost of whatever you choose to paint.

There is limited space, so first come first served.
Email Amberly Hoyer (moc.loa@reyohylrebma) if you have questions.
Moms in Prayer
Please join us Thursday 8:00–9:00am in the office conference room as we pray for our children, their teachers and the ACS community. This week we will be praying specifically for our Administration, School Board, Front Office Staff and Volunteers.
We remember that God is compassionate. Psalm 116:4 & 5. "Then I called on the name of the LORD: "O LORD, save me!" The LORD is gracious and righteous; our God is full of compassion."
Questions? Contact Laura Cawley (425.9728, moc.oohay@57_csarual)
Calendar Reminders
Schedule Updates
Sept 28 – No School (Professional Development)
Oct 08 – Guest Speaker (7:00-8:30pm)
Oct 08 & 09 – School Pictures
Oct 12 – No Forest Hills Bus Transportation (AM)
Oct 15 & 20 – Parent Teacher Conferences
Oct 21-23 – No School (Teacher's Convention)
ACS Athletics
PurePlay Sports (Y5-4)
Soccer game times this week: Girls–10:00am, Boys–11:00am
Running Club meets every Wednesday from 3:00-4:00pm. New runners are always welcomed. Just email Coach DK (gro.naitsirhcada@enielkeds) to sign up. Please pick up your child by the track at 4:00pm.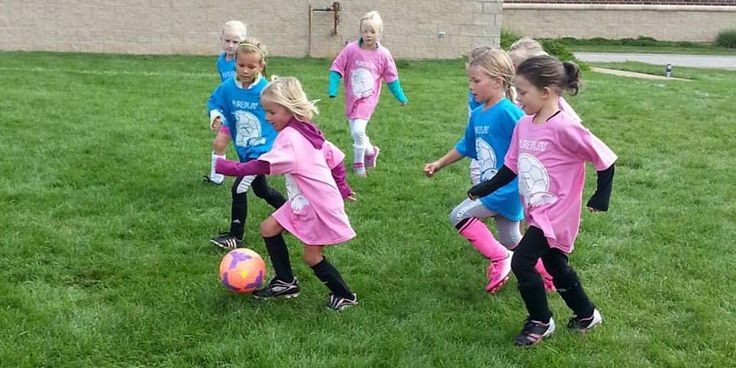 Wildcats Athletics (Grades 5-8)
For all up to date announcements, schedules, sport sign-ups please visit our ACS 5-8 Athletic Website at: www.adachristian.org/wildcats
Winter basketball sign-ups for grades 5-8 are now open. You can find the registration form on the Wildcats Athletics site under Winter Sports. The fee per student to play basketball this winter is $50.00. The deadline for sign-ups is Sept 24.
Requested Announcements
GRCHS Cheerleading
Attention all girls in preschool through 6th grade: The GRCHS football cheer team will host the 21st annual fall cheerleading clinics on Monday, Sept 21 & Sept 28, from after school until 5:15pm in the Quest Center at the high school.
The Junior Cheer game is Friday, Oct 2. The junior cheerleaders will meet at GRCHS at 5:45pm to receive their shirt and cheer during pre-game and at the beginning of the varsity football game until 7:15pm.
Clinic registration begins at 3:30 on Sept 21 in the lobby of the Quest Center. There is no advance registration. Sample t-shirt sizes will be available (YS - AL). There are flyers in the ACS office.
If you have any questions, call Jacquie DeJonge (949.7516)