Ada Connection – Sept 13, 2017
A Note From Principal Brower
Chirping Chicks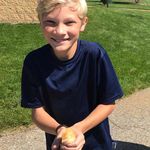 Our 6th grade students helped settle our chicks into their new home in our barn this week. They will be taking good care of our new farm animals. You may want to start looking up great omelette recipes soon. We are hoping to get some tasty eggs from these feathered friends.
This Week
Hot Lunch Change
Please note that the menu for Thursday, Sept 14 has changed. We will be serving pancakes in place of waffles.
Moms In Prayer
Come join us on this journey when you can. We meet weekly on Thursdays, 8:00-9:00am, in the ACS office back conference room.
Need more information? Contact Kelly Stafford (616.304.2963, ten.tsacmoc@droffats-kj).
MENistry
Come join other dads in room 504 from 8:00-9:00am as we explore our call to be faithful men of Christ. We will be dwelling with the Word in the book of Luke this semester. Coffee and donuts provided. All ACS dads are welcome!
MENistry Dates:
Thursdays: Sept 14, Sept 28, Oct 05, Oct 26, Nov 09, Nov 30 & Dec 14
Fridays: Sept 22, Oct 13, Nov 03, Nov 17, Dec 08 & Dec 22
Action Needed
Parent/Teacher Conferences – Oct 12 & Oct 17
The parent/teacher conference form is going home this week with kindergarten through 4th grade. There will be extras in the office also. Please fill in your preference of nights. It must be returned by next Tuesday, Sept 19.
Parents of students in middle school will have the opportunity to visit with each of their student's teachers. No sign up is necessary for middle school.
Picture Forms
Picture forms were due this past Monday, Sept 11. If you do not have yours in yet, the last day to turn them in without a late fee is Friday, Sept 15 at 12:00pm.
Hot Lunch Help
Hot Lunch help is needed Monday-Friday to start the year off right. If you would be willing to help out once a month we would greatly appreciate it!
Have time to volunteer? Email Sue Prins (gro.naitsirhcada@snirps). Thank you in advance for serving our school!
Now You Know
Service Team
All 3rd-5th graders are welcome to join Service Team this fall as we practice the virtue of service by meeting the needs of those in our ACS community, city, and world. Some activities include cooking meals to stock the ACS freezer for families in need, doing yard cleanup for a homebound friend, putting care packages together to share with people outside of our community, and much more! Space is limited and is on a first come, first serve basis.
Please fill out the registration form and return to the school office by Sept 27 along with your $30 registration fee. Checks can be made out to ACS.
Meeting dates with be Thursday Oct 05, 12, 26 and Nov 02 & 09 from 3:00-5:00pm (snack will be provided).
Additional questions? Contact Sheila Hemker (708.212.2558, moc.liamg@rekmeh.aliehs).
KIDS-TRIP
Reminder that all payments made for KIDS-TRIP need to be paid with PrestoPay. Orders paid by check will no longer be processed.
Questions? Ask Elizabeth Westhouse (gro.naitsirhcada@sdik).
Van Andel Institute Purple Day
Ada Christian School is partnering with Purple Community to raise money for the Van Andel Institute. Through biomedical research and science education the Van Andel Institute is committed to improving the health and enhancing the lives of current and future generations. The Purple Community event will take place here at ACS on Saturday, Sept 23.
Our PurePlay and middle school athletic teams will all be playing here and sporting some purple gear! Be sure to check out the Wildcat athletics page for information about fundraising for our upcoming Purple Community event.
PTO Happenings
ACS PTO Bazaar
Be part of the Ada Christian PTO's 1st community shopping event! We are looking for crafters and those with home businesses to be vendors. The ACS PTO Bazaar will be Friday evening, Nov 10 from 5:00-8:00pm at ACS. The cost to participate is 10% of the evening's sales (minimum $20) which will be used to offset the cost of this event.
Interested in being a vendor? Submit the interest form by Sept 30. Space is limited. We're looking forward to this fun community-building event.

Questions? Please contact Sari Jones (616.676.3901), Renee Overbeck (616.204.0263) or Alissa Hollander (314.456.5678).
Volunteer Opportunities
Thank you to all who have stepped up and said yes to serving! Your service is much appreciated!
Carnival: We are still looking for one volunteer to co-chair the Carnival. While the planning will begin near the end of this year, the event will take place next school year.
Bus Driver Appreciation Event: We are still looking for one volunteer to co-chair the Bus Driver Appreciation Event scheduled for Feb 16th.
Mother/Son Event: We are still looking for two volunteers to co-chair the Mother/Son Event. At this time, we have no chairs. Thus, this event will be cancelled unless we get two volunteers.
Is God calling you to one of these volunteer opportunities? If you want to volunteer or have questions, please email (gro.naitsirhcada@otp). Thank you.
Health Counts For Kids – Sept 18
The Ada Christian School PTO is happy to announce that Dr. William (Bill) Stratbucker and his team are joining us Sept 18 from 6:00-7:30pm to inform and encourage parents about ways we can improve our children's nutritional habits.
Dr. Stratbucker is a pediatrician who is employed with the Healthy Weight Center for Children, at Helen DeVos Children's Hospital. His team is made up of a registered dietitian, master's level social worker, exercise physiologist, and a psychologist. On a daily basis, Dr Stratbucker and his team help children achieve healthy weight goals by offering a comprehensive program for children and adolescents up to age 17. This team will be speaking to us about tangible health goals and nutritional tips. Should you make a separate meal or let your picky eater skip a meal if they don't like what you made for dinner? Come and find out the answer to this question and many more. This is a parent only event, please leave your children at home. All ACS parents are welcome to attend.
Following the presentation your Ada Christian School PTO will be hosting a brief all school PTO meeting. If you want to learn more about the PTO, please plan to stay! The all school PTO meeting will begin at approximately 7:45pm.
Fall Fundraiser
Our annual Fall fundraiser is just around the corner! This year, we will be selling products from a new vendor, Clubs Choice fundraising, which offers a wide variety of products such as food items, cooking ware, household decor, magazines, gift wrap, and more! Students will be able to earn great prizes for reaching certain sales levels. The fall fundraiser event raises funds to support a wide variety of student activities throughout the year and we greatly appreciate your participation!
Student packets will be sent home on Wednesday, Sept 20. For a sneak peak, visit Clubs Choice Fundraising to log in your kid(s). Enter our school code ADAC22 to view products.
Koetsier's First of Fall – Support ACS
The bright sunny days and crisp autumn air can only mean one thing....beautiful mums!
Shop at Koetsier's Monday, Sept 11 - Saturday, Sept 16 and 15% of your entire purchase will go directly to ACS.
Please be sure to bring the flyer that was sent home with you when you shop, it is required for the donation. Questions? Please contact Holly Karasinski (moc.liamg@4322kylloh).
ACS Athletics
PurePlay
Soccer this Saturday
. Boys at 9:00am, Girls at 10:15am.
Running club today after school from
3:00-4:15pm
.
Wildcats Athletics
Our boys soccer teams both won their first home games last week! Both teams are now 2-0. Congratulations!
Calendar Reminders
September 25 – No School - Inservice day
September 29 – No Forest Hills Bus Transportation (PM)
Oct 6 - "Faith. Strong." Friday
Oct 12 - Parent teacher conferences 5:30-8:30pm
Oct 17 - Parent teacher conferences 4:30-7:30pm
Oct 18, 19, 20 - No School
Oct 27 - No Forest Hills Bus Transportation (PM)
Requested Annoucements
GRCHS Fall Cheer Program
Reminder to all girls in grade PK-6: The 23rd annual GRCHS Fall Junior Cheer program is back! This year, the Junior Cheer clinics will be held on Monday, Sept 18 and Monday, Sept 25. Registration takes place immediately prior to the Sept 18 clinic from 3:30–4:00pm. Clinics will be held in the Quest Center at Grand Rapids Christian High School and will begin at 3:50pm and end at 5:15pm. There will be sample sizes for the t-shirts available.
The Junior Cheer game is scheduled for Friday, Sept 29 against the EGR Pioneers. If you are unable to accompany your daughter at the first clinic on Sept 18, you may pre-register by contacting Varsity Cheer Coach, Jacquie DeJonge, at 616.949.7516. If you need to leave a message, please include your name, how to return your call, your daughter's name, her school and grade, and the size of tee she needs. Go Eagles!
Karate By Mirandette's Martial Arts
Rick Mirandette has been holding Tang Soo Do (Korean Karate) classes here at ACS for several years. Many of our families speak very highly of his program and are eager to see it continue again this year. The class meets on Mondays right after school and is finished at 4:10pm. The first class is scheduled to take place on Monday, Oct 02.
For more information and to register, please visit their website or call 616.889.5933. There are fliers in the school office with more information.