Ada Connection – Sept 06, 2017
A Note From Principal Brower
Carnival Fun For Everyone!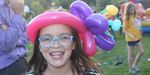 Thank you to absolutely everyone who attended and helped with our Back to School Carnival! God blessed us with beautiful weather, time to visit with friends and an opportunity to meet new families.
Kidz Have Rights
Kidz Have Rights is a prevention program focused on body safety that will be shared in 17 area schools this year and over 22,000 students. This will be ACS's first year offering the program to our Kindergarten through fourth grade students. We are very pleased to have Tanya Mueahlbauer join us as our guest speaker this Thursday evening to explain the program. Following is an outline of the presentation, starting at 6:15pm:
KIDZ Have Rights Info Session (K-4 parents)
Overview of the Children's Assessment Center
Top Parent Questions and Answers
Body Safety Prevention Program
Facilitating Lessons
Home Connection - Materials and Talking Points for Parents
Questions?
Student Assessments
Dear Parents,
With a few days under our belts, we are happy to report that the ebb and flow of our new school year is off to a great start. What a blessing to embark on another year of partnering with you to equip our students for service in God's world.
At Ada Christian School, each and every teacher and staff member works to provide the best possible education for your child. Ada Christian teachers use daily work samples, quizzes, informal screening, and teacher-student conferencing to monitor student growth. In addition, we use a school-wide formal assessment. Because the Discovery Education Assessment is not longer available, we are replacing it with the NWEA MAP assessment this year. We will be sharing more specific details about this assessment with you later this week.
The MAP is an informative tool to monitor student progress in the areas of Math and Language Arts. Like the DEA, we will administer the assessment three times this year. With the results readily available, teachers can identify both individual student needs and trends within their classroom. They utilize this information to guide instructional delivery that is geared toward your child's individual needs.
Students will be participating on different days and at different times throughout the next three weeks. Your child's teacher will be able to share the specific dates with you.
If it is your desire to have your child NOT participate in this assessment process, please email a note to their teacher asking for your child to be opted out by this Monday, Sept 11.
This Week
"Faith. Strong." Friday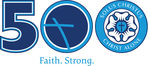 It's that time again. All students, staff and parents are encouraged to wear their ACS gear to school this week
Friday, Sept 08.
We will also be selling popcorn after school for .25 cents!
Parent Information Night – Sept 07
Please review the schedule for your best arrival time.
This evening is a wonderful opportunity to get acquainted with your child(ren)'s teacher/teachers for this school year and to meet the parents of other students that will be sharing this year's adventure with you. Our K-4 parents should begin to gather in the South Gym at 6:15pm, we have a guest speaker scheduled to begin at 6:25pm.
Moms In Prayer
Come join us on this journey when you can. We meet weekly on Thursdays, 8:00-9:00am, in the ACS office back conference room. Not sure? Have questions? That's why we start every season with an informal coffee as an opportunity for you to meet other Moms, learn about Moms in Prayer, and ask questions.
Informal/informational coffee: Thursday, Sept 07, 8:00-9:00am, in the ACS office back conference room. Younger siblings are always welcome!
Need more information? Contact Kelly Stafford (616.304.2963, ten.tsacmoc@droffats-kj).
MENistry
Come join other dads as we explore our call to be faithful men of Christ. We will meet in room 504 which is through the commons, by the music rooms from 8:00-9:00am. We will be dwelling with the Word in the Book of Luke this semester. Coffee and donuts provided. All ACS dads welcome!
MENistry Dates:
Thursdays: Sept 14, Sept 28, Oct 05, Oct 26, Nov 09, Nov 30 & Dec 14
Fridays: Sept 08, Sept 22, Oct 13, Nov 03, Nov 17, Dec 08 & Dec 22
Action Needed
Order School Pictures
Please check your email for important picture information that went out last night. (Check your spam folder if you do not see it in your inbox).
To see your children's beautiful photos follow these steps:
Visit Huttenga Photography
Select Ada Christian School Session using password ACS2017
Locate your family's last name and enter your family password (given in your email).
Select the poses you would like to purchase by indicating that photo number on the order form sent home with your child. Please return the order form to your child's teacher.
If you want

retakes, you need to

email Karen Huttenga

(ten.labolgcbs@agnettuhk) with your child's name and homeroom

no later than Thursday, Sept 07. Retakes are Friday Sept 08.
Hot Lunch Help
Hot Lunch help is needed Monday-Friday to start the year off right. If you would be willing to help out once a month we would greatly appreciate it! Sign ups are on the office counter.
Have additional questions? Email Sue Prins (gro.naitsirhcada@snirps). Thank you in advance for serving our school!
Now You Know
Covenant Care
Thank you for your great response to our Covenant Care program. We currently have openings for Monday, Wednesday, Friday Lunch Bunch, Extended Care, and After Care. If you would like your student to participate in Tuesday, Thursday Lunch Bunch, please email our director, Mrs. Herbruck (hherbruck@adachristian.org>) to be placed on a waiting list. We also have openings for students on snow days and professional development days. Students must be pre-registered to participate in these days.

You can find more information and a registration form on our Covenant Care page.
Van Andel Institute Purple Day
Ada Christian School is partnering with Purple Community to raise money for the Van Andel Institute. Through biomedical research and science education the Van Andel Institute is committed to improving the health and enhancing the lives of current and future generations. The Purple Community event will take place here at ACS on Saturday, Sept 23.
Our PurePlay and middle school athletic teams will all be playing here and sporting some purple gear! Be sure to check out the Wildcat athletics page for information about fundraising for our upcoming Purple Community event.
Lost Ring
Our new music teacher, Mrs. Vruwink, lost her wedding ring at school last week Wednesday, August 30. If you see a ring that looks like this one please let us know. We hope that we can find it soon.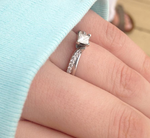 PTO Happenings
Carnival Success
Wow! The carnival on Wednesday night was so much fun for both students and their parents. We had 510 students enjoy the carnival games and rides. But wait! This event still needs an additional committee member to co-chair this event. It is the faithful dedication of the committee chairs that we can thank for bringing the carnival to Ada Christian School year after year.
Did you have a blast last week and would like to be a part of seeing the fun continue next year? Volunteer as a co-chair by emailing the PTO (gro.naitsirhcada@otp).
Carnival has been a treasured and much anticipated event for 30+ years; lets keep it going for many more years!
Volunteer Opportunities
Get started right and volunteer. We have the following immediate openings:
Carnival Co-chair – The work for this year is done but we need a 2nd co-chair for next year to complete this committee.
Bus Driver Appreciation – We are looking for a 3rd co-chair to complete this committee.
Mother/Son Event – We are looking for a 2nd co-chair to complete this event.
Thank you to all who have stepped up and said yes to serving! Is God calling you to one of these volunteer opportunities? If you want to volunteer or have questions, please email pto@adachristian.org. Thank you!
Class Coffees
All coffees will be held in the ACS Outdoor Education classroom from 8:00-9:00am.
Sept 07 – 5th grade class coffee
Sept 07 – 6th grade class coffee
Sept 08 – 7th grade class coffee
Sept 08 – 8th grade class coffee
Direct Your Dollars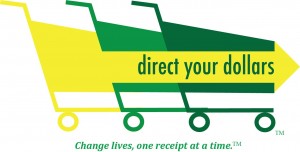 Do you shop at D&W, Forest Hills Foods, or Family Fare? If so, please
save your receipts
! SpartanNash will give Ada Christian School a $1000 check for each $150,000 in receipts collected. We are ready to collect our first $1000 and are starting on our next goal. The money earned through this program goes directly back to our students through the PTO.
Ask your family and friends to save receipts too. Every little bit helps. Deposit your receipts in the marked container on the office counter.
ACS Athletics
PurePlay
Fall soccer begins Saturday,
Sept 09
. Girls at 9:00am, Boys at 10:15am.
Calendar Reminders
Sept 07 – Elementary and Middle School Parent Information Night 6:30pm
Sept 08 – Picture Retake Day
Sept 08 – "Faith. Strong." Friday
September 25 – No School - Inservice day
September 29 – No Forest Hills Bus Transportation (PM)
Oct 6 - "Faith. Strong." Friday
Oct 12 - Parent teacher conferences 5:30-8:30pm
Oct 17 - Parent teacher conferences 4:30-7:30pm
Oct 18, 19, 20 - No School
Oct 27 - No Forest Hills Bus Transportation (PM)
Requested Annoucements
GRCHS Fall Cheer Program
Reminder to all girls in grade PK-6: The 23rd annual GRCHS Fall Junior Cheer program is back! This year, the Junior Cheer clinics will be held on Monday, Sept 18 and Monday, Sept 25. Registration takes place immediately prior to the Sept 18 clinic from 3:30–4:00pm. Clinics will be held in the Quest Center at Grand Rapids Christian High School and will begin at 3:50pm and end at 5:15pm. There will be sample sizes for the t-shirts available.
The Junior Cheer game is scheduled for Friday, Sept 29 against the EGR Pioneers. If you are unable to accompany your daughter at the first clinic on Sept 18, you may pre-register by contacting Varsity Cheer Coach, Jacquie DeJonge, at 616.949.7516. If you need to leave a message, please include your name, how to return your call, your daughter's name, her school and grade, and the size of tee she needs. Go Eagles!