Ada Connection – Oct 30, 2019
A Note From The Principal
A Warm Welcome
We are so pleased to welcome another preschooler and first grader (1B) to ACS. The Taig family joined us this week! Welcome!
Reformation Day
What makes Oct 31 a date to remember in our church history? Check out this short article that summarizes the significance of Reformation Day.
Keeping Students Safe In A Digital World
Our students live in a digital world that changes so quickly! How can parents keep up on what apps are available and which ones are safe for kids?
This is a link to Protect Young Eyes - a helpful, easy to navigate for parents website to help keep you informed. You can sign up for a monthly email, which I also find helpful.
This Week
"Faith. Strong" Friday – Nov 01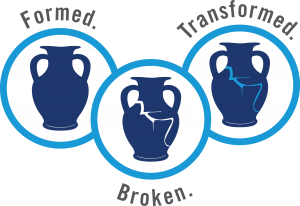 It's that time again. All students, staff and parents are encouraged to wear their ACS gear to school this week Fri, Nov 01.
Lost & Found
The lost will be in the front lobby on Fri, Nov 01. What is left at the end of the day will be boxed away. You can always check the lost and found which is located by the kitchen/music rooms.
Moms In Prayer
Praying for our 5th grade students and their teachers this week. God is supreme - highest in rank, power, authority; superior, highest in degree; utmost.
"The Lord is able to keep _______ from stumbling and to present _______ before His glorious presence without fault and with great joy." - Jude 1:24
Come join us for the journey when you can. We meet every Thursday morning 8:00-9:00am, in the orchestra room (through the Commons and past straight past the kitchen). Younger siblings are always welcome!
Need more information? Contact Kelly Stafford (616.304.2963, ten.tsacmoc@droffats-kj)
MENistry
Come join other ACS dads on Wednesdays at 8:00am as we go through C.S. Lewis The Screwtape Letters. We meet in the orchestra room.
Now You Know
A Note From The Library
Thank you parents and volunteers for your support of the Follett Book Fair. Using the funds generated, we will be able to purchase many more great books for the school library that everyone can enjoy.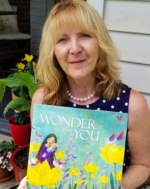 Author Glenys Nellist is coming to ACS this Friday to talk to Kindergarten to 3rd grade students. If you would like to order an autographed book for your child, please return the form that was sent home last week or print this form and fill it out.
School Directory
Your student (youngest in K - 8th grade) is bringing home the school directory this week. If your student did not bring home a directory, check the bottom of their backpack and/or locker.
Hot Lunch Menu
The Nov Hot Lunch Menu is now available. Please review this with your child.
Action Needed
School Board Update & Request For Nominees
Friends! The school year is off to a rapid start, and we already have our fall conferences under our belt with Thanksgiving only a few short weeks away. As a school we have much to be thankful for! Your school board has been busy and has embarked on a number of exciting goals. Standing committees of the Board consist of Education, Executive, Development, Finance, Long-Range Planning, Operations, and Promotions. Our committees have identified areas we'd like to focus on over the course of this school year. Some, but not all, of these goals include the following:
Assist our school as we complete our accreditation with Christian Schools International and create a new 5 year strategic plan. Family and faculty surveys completed last year are a baseline for reviewing our needs.
Assist in evaluating and monitoring the success of the MAP testing (3 year review).
Review social/emotional/wellbeing curriculum and programs to meet increasing needs.
Review needs and financial sustainability of preschool, covenant care and outdoor education programs.
Review and establish long term budgets for grounds and building, including outdoor education spaces.
Evaluate ongoing planned giving opportunities as well as ensuring alignment of our annual fund with the needs of ACS.
Monitor and evaluate the marketing and promotions efforts of our school and ensure we are aligning our time and resources in the right areas.
Your school board is always interested in hearing from you. If you have feedback or ideas please share them. We feel blessed to partner with our teachers, administrators and staff in our mission of equipping students for service in God's world.
Board Nominations
It is hard to believe that November is almost here and the holidays are right around the corner! Among other things, this means that it is time to begin the nomination process for our 2020-2021 School Board Members. Retiring board members this year are: Sarah Wolters, Allison Ferwerda, Scott Schrotenboer, and Colin Kraay. Please take a minute to submit your nominations. Thank you!
Unicycle Club
The ACS Unicycle Club is for 1st-8th grade students who would like to learn how to ride a unicycle or progress to other unicycle skills. We provide the unicycles, and you provide the bicycle helmet and rider. The club will be capped at 15 members.
We will meet every Tuesday in November after school from 3:15-4:15pm starting on Tuesday, Nov 05.
The cost is $15. Sign-up forms are available in the office or print your own. Any other questions? Contact:
Coach DK (gro.naitsirhcada@enielkeds) or Mrs. Boerman (gro.naitsirhcada@namreobl).
Winter is Coming – Ski Club
The fun part of winter at least! Cannonsburg will be opening and you all can dust off your skis and boards! Once again Cannonsburg is offering discounted punch pass cards for the season. This year Ski Club will be a little different in which there will not be a set day for Ada Christian to hit the hill. This year you are welcome to use your punch cards any day that works for you! Grab your family and head there on a Saturday morning to avoid the crowds, meet up with a friend after school any day and stay until it closes! Please completely fill out this order form and send it into the office by Nov 22. Please call Katie Kuiper at 616.485.1888 or email her at jk_kuiper@yahoo.com if you have any questions. Hit the Hill with us (because honestly, it's not a slope but we can have just as much fun!!)
Here are a couple details to remember
6 years old and under get their lift tickets for free (yay!)
Deadline is Fri, Nov 22. After that time you will need to go thru Cannonsburg.
All the prices are on the registration form. Checks should be payable to "Cannonsburg Ski Area".
There are no black out times or dates! Use anytime during the 2019-2020 ski season!
Sign up starting next week for your ski passes and save 50% off the regular price!
ACS Athletics
PurePlay
Registration for basketball is open. Deadline for 1st-4th grade is Nov 15.
Visit our website for details.
Calendar Reminders
Nov 27-29 - Thanksgiving Break
Dec 06 - No Forest Hills PM transportation
Dec 19 - No Forest Hills PM transportation
Dec 20 - No Forest Hills PM transportation