Ada Connection – Oct 28, 2015
Principal's Note
Thank you for your great response returning our Firm Foundations Campaign postcards. Reaching an 84% return was GREAT! Although it did not get Mrs. DeKoster and me on the roof for an entire day, it certainly warranted a noon hour adventure. We received many questions about how we get on and off the roof. We promised our students a video if they did a great job – so, here it is. We have accurately named our video, "Fear on the Roof!"
Action Needed
Be at the Fair or Be Square
Only three days left. The Scholastic Book Fair will be at school for three more days (W-F) from 7:40-4:00pm. Students and parents are welcome to stop by during that time to browse and buy. All proceeds go toward the library media center. Thank you for your support.
Fall Food Drive
Collecting food for those in need is a longstanding service opportunity for ACS families. Our ACS Service Team will be leading our efforts this year and tables will be placed at the end of each wing and in the front hall beginning NEXT WEEK MONDAY! We will collect food that will be brought to two area ministry centers. Last year ACS collected and donated more than 1000 pounds of food! What a joy it is to share our blessings!
ACS Board Nominations
Our dedicated School Board has had 3 meetings this school year and it is time to think about next year! Each year 4 board members come to the end of their three year term of service and we need to elect their replacements at our March Society Meeting. If you would like to nominate an ACS parent, please send names to our School Board Secretary, Briar Plantinga (ten.tta@agnitnalprairb), before Nov 16.
ACS Foundation Dinner
Join us as a table sponsor or individual ticket-holder at the annual Ada Christian School Education Foundation Dinner on Monday, Nov 23 at the Amway Grand Plaza Ambassador Ballroom. Former Governor, Mike Huckabee is our speaker this year. This will be a great night of fellowship with our Ada Christian School family. Please go to http://www.adachristian.org/foundation-dinner to register for a table, or purchase individual tickets. You may also contact Dan Day (676.1289 x104, gro.naitsirhcada@yadd)
Ski Club Sign Up
Sign up now for your ski passes and save money – 50% off the regular price. Card holders may use their passes anytime, any day during the 2015-2016 ski season, including weekends. All the prices are on the registration form.
Our ski club will be held on TUESDAYS in Jan and Feb after school until 8:00pm. We will make arrangements to carpool to Cannonsburg if needed, but you will need to pick up your child at the end of the evening. If you have younger children who are not old enough to be by themselves you will need to be there throughout the evening either skiing or in the lodge. We need you to fill out the registration form (244 KB PDF) here or in the ACS office. Children 6 years old and under get their lift tickets free.
Make checks payable to "Cannonsburg Ski Area" and send to the ACS office along with your completed registration form. Deadline is Friday, Nov 20. If you have any questions please feel free to call Sally Schrock (550-6299, ten.tsacmoc@kcormst).
PTO Happenings
PTO Volunteer Page
We could use your help – www.adachristian.org/volunteer
Moms in Prayer
Please join us Thursday 8:00-9:00am in the office conference room as we pray for our children, their teachers and the ACS community. This week we will be praying specifically for 3rd Grade as we remember that God guards.
Let those who love the LORD hate evil, for he guards the lives of his faithful ones and delivers them from the hand of the wicked. – Psalm 97:10
Questions? Contact Laura Cawley (425.9728, moc.oohay@57_csarual)
Bus Driver Appreciation Day
We are looking for four people to help Lauri Hanenburg organize and manage Bus Driver Appreciation Day, which will be Feb 26, 2016. If you are interested, please email Lauri (moc.liamg@grubnenahl)
Calendar Reminders
Oct 26-30 – Book Fair
Nov 02-06 – Food Drive
Nov 06 – No Forest Hills Bus Transportation (PM)
Nov 10 – Picture Retake Day
Nov 23 – Foundation Dinner
Nov 25-27 – No school (Thanksgiving Break)
Recent Events
iPad Pilot Update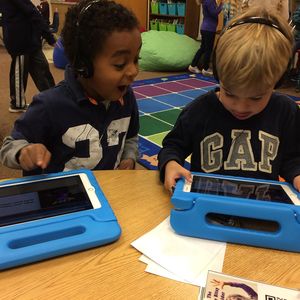 Strong start to our iPad pilot in Mrs. Diepstra's kindergarten class.
Students are enjoying a QR code listening station, making and labeling patterns, writing numbers and matching quantities, and recording for their book.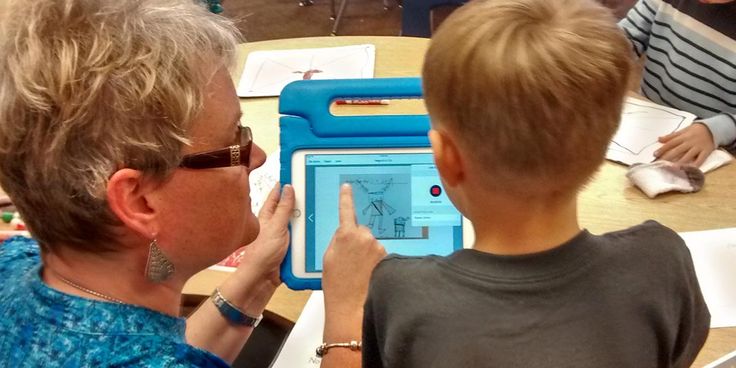 Fire Safety
A big thank you to our Ada Township Fire Department for the great information they shared with our students during our Fire Safety Week.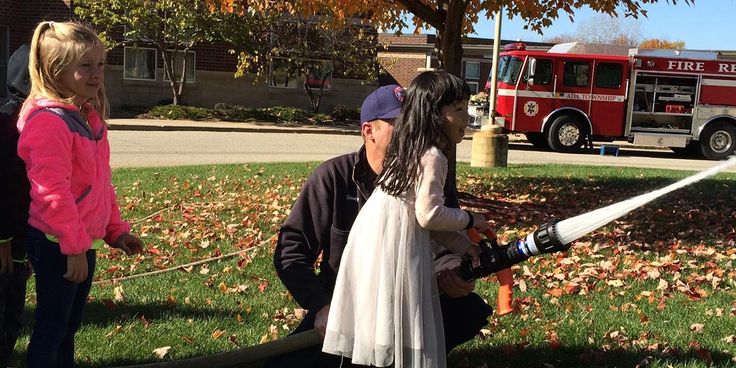 ACS Safety Drills
Each year we are required to complete a number of safety drills. Much thought and planning go into the best ways to keep our school family safe. There are three types of drills: fire, tornado and indoor safety.
We have completed two fire drills and one tornado drill thus far. Yesterday was our 2nd fire drill and we are pleased to report that we are able to empty our building and confirm the safety of all occupants in under 3 minutes - WOW!
Want More Updates?
Friend our Facebook Page to see more glimpses of the week!
ACS Athletics
Pure Play (PK-4th grade)
Basketball signups are in process. Signup deadline for boys Grades 1-4 is Nov 06. See the website for details – www.adachristian.org/pureplay