Ada Connection – Oct 04, 2017
A Note From Principal Brower
Bright Spots
Service projects for grades 6-8. Survival camp for 5th graders. The beauty of God's creation all around us. MANY parent volunteers.

Visit our ACS Facebook page for more glimpses.
Purple Success
Thank you for supporting our Purple Event! We raised nearly $1,600, surpassing our $1000 goal in support of VAI and their commitment to improving the health and enhancing the lives of current and future generations through biomedical research and science education. The ACS community was very proud to go purple in support of the Van Andel Institute. What an amazing day for our school and community!
This Week
"Faith. Strong." Friday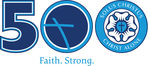 It's that time again. All students, staff and parents are encouraged to wear their ACS gear to school this week
Friday, Oct 06.
Moms In Prayer
God is The Builder. This week we are praying specifically for 1st grade. Come join us on this journey when you can. We meet weekly on Thursdays, 8:00-9:00am, in the ACS office back conference room.
Need more information? Contact Kelly Stafford (616.304.2963, ten.tsacmoc@droffats-kj).
MENistry
Come join other dads in room 504 from 8:00-9:00am as we explore our call to be faithful men of Christ. We will be dwelling with the Word in the book of Luke this semester. Coffee and donuts provided. All ACS dads are welcome!
MENistry Dates:
Thursdays: Oct 05, Oct 26, Nov 09, Nov 30 & Dec 14
Fridays: Oct 13, Nov 03, Nov 17, Dec 08 & Dec 22
Action Needed
Director Of Advancement
Ada Christian School is seeking a Director of Advancement. The Director of Advancement furthers our school mission as a motivated self-starter who implements initiatives on behalf of both Ada Christian School and the Ada Christian School Education Foundation.
Are you interested? Do you know somebody who may be a great fit for this position?
Check out the details and apply today. Be sure to share them with others who may be interested.
2nd Grade Para-Educator
We are seeking an individual with a desire to work with children in a classroom setting on Tuesdays and Thursdays from 8:00am-3:00pm.
If you or anyone you know would be interested in this opportunity, please fill out the application and send it along with a cover letter and resume' to Julie DeKoster (gro.naitsirhcada@retsokedj)
Got Gear? Give Gear!
If you have any gently used ACS gear that your kids have outgrown and you would like to pass along to the next generation of ACS students, have we got a plan for you! Please bring your items to school and place them in the blue collection bin in the front hallway. Items will be collected from Sept 26-Oct 04. Time to get to that fall closet cleaning you've been putting off because of the beautiful summer weather!

If you are looking for some gently used ACS gear for your quickly growing kids, the donated clothes will be available to peruse on Oct 04 & 05 after school, just in time for "Faith. Strong." Friday on Oct 06!
Now You Know
Parent Teacher Conferences – Oct 12 & 17
Elementary – Check the schedule to see the time of your conference.
Middle School – Parents of students in middle school will have the opportunity to visit with each of their student's teachers in the commons. No sign up is necessary. Teachers will be available Oct 12 from 5:30-8:30pm and Oct 17 from 4:30-7:30pm.
Conferences with our "Specials" Teachers: Mrs. VanNoord, Mrs. Bosma, Mrs. O'Brien and Mr. Wanner will be in the Commons both nights. Mrs. Kladder, Mrs. Vruwink and Mrs. Boerman will be here on Oct 12.
Wild West Book Fair – Oct 07-13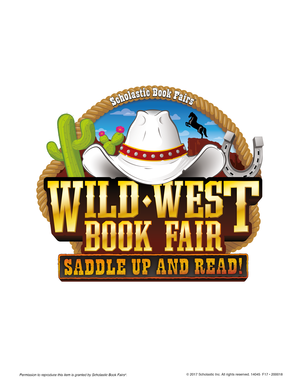 Howdy ya'll! It's time to saddle up for our Wild West Book Fair! Readers wanted Oct. 07-13! That's right, we will be open during Pure Play on Saturday, Oct. 07 from 9:00am-12:00pm. During the following week, the Book Fair will be open Monday-Friday, 7:30am-3:45pm. Parents may also shop on Thursday evening during conferences, 5:30-8:30pm.
Volunteers make the fair run even better. Please sign up to volunteer!
PTO Happenings
Fall Fundraiser
Our annual Fall fundraiser is here! This year, we are selling products from a new vendor, Clubs Choice fundraising, which offers a wide variety of products such as food items, cooking ware, household decor, magazines, gift wrap, and more! Students will be able to earn great prizes for reaching certain sales levels. The fall fundraiser event raises funds to support a wide variety of student activities throughout the year and we greatly appreciate your participation!
This is the last week for the fundraiser and forms are due Wednesday, Oct 04
Parent Teacher Conference Help
Thank you to all the amazing parents who signed up to bring food for the PT conference teacher meals. You filled 32 "willing to bring food" slots within two weeks time! Your willingness to serve is very much appreciated! You should receive a reminder email from SignUp.com that you signed up to bring an item. However, I recommend that you enter the task on your calendar and review the signup sheet on your own.
Box Tops For Education
For the next two weeks through Oct 13 please have your kids empty your drawers and search your cupboards for any and all Box Tops at home. We will not be sending home collection sheets this year. Please place your Box Tops in a Ziplock bag; you may include your Bonus Box Tops with single Box Tops. Here are a few reminders:
Please do not submit Box Tops with an expiration date before Nov 01.
If the expiration date is cut off of the Box Top it cannot be submitted.
Box Tops are to be turned in at the office.
Students turning in 25 or more Box Tops will receive a candy reward.
Volunteer Opportunities
Don't be shy, we are so close.

Carnival: We are still looking for one volunteer to co-chair the Carnival. While the planning will begin near the end of this year, the event will take place next school year.
Bus Driver Appreciation Event: We are still looking for one volunteer to co-chair the Bus Driver Appreciation Event scheduled for Feb 16.

Is God calling you to one of these volunteer opportunities? If you want to volunteer or have questions, please email (gro.naitsirhcada@otp). Thank you!
Cookbooks For Sale
Get your cookbook now! The ACS PTO is selling cookbooks with yummy recipes that were submitted by ACS families! Each cookbook is $12.00 and would make a great gift for yourself or someone else. For the next two weeks, through Oct 18, these will be available for purchase at the counter in the office. On the counter you will find a stack of cookbooks. If you would like to purchase one or more, please write a check or use cash and put it in the envelope marked "Cookbook Sales". Let's get cooking!
ACS Athletics
PurePlay
Soccer this Saturday
. Girls at 9:00am, Boys at 10:15am.
Cross country meet today. The race begins at 3:40pm. Kids should be picked up at 4:15pm.
Calendar Reminders
Oct 06 – "Faith. Strong." Friday
Oct 12 – Parent teacher conferences (5:30-8:30pm)
Oct 17 – Parent teacher conferences (4:30-7:30pm)
Oct 18-20 – No School
Oct 27 – No Forest Hills Bus Transportation (PM)