Ada Connection – November 16, 2016
Now You Know
Thanksgiving Chapel
Please join us on Tuesday, Nov 22 at 8:15am. Our 1st and 2nd grade teams will be leading us in worship.
This Week
Moms In Prayer
We will be praying this week specifically for 4th grade. God heals.
"LORD my God, I called to you for help and you healed me."- Psalm 30:2
Please join us Thursdays at 8:00-9:00am in the office conference room as we pray for our children, their teachers and the ACS community.
Questions? Contact Laura Cawley (616.425.9728, moc.oohay@57_csarual).
MENistry
A group of ACS dads who meet and dwell with the Word of God every Friday 8:00-9:00am in the back office conference room. This fall we will be going through the book of Ephesians.
Action Needed
Serve Through Bus Driving
Do you have a few hours a day and a desire to support our ACS programming by driving a bus? We are in need of a driver! The hours are 6:30-8:00am and 2:45-4:15pm M - F. Training is required and will be provided.
Available? Please contact Bill Venneman or Julie DeKoster. Kids LOVE their bus drivers and we would love to welcome a new driver to our family!
Keycard Sales
The Keycard will be available for $25. Find out just how many places it can be used. Stop by the office to buy yours any time between now and Christmas break.
Only $25 for $100's of dollars in savings and an opportunity to help our music department.
Meals For The Rauch Family
The Rauch family has several students at ACS and Teresa, the mom, has been diagnosed with ALS. Outside of coveting your prayers, the family could really use meals. The meal would need to feed 5-6 people. No allergies. Meals may be delivered to the office and will be pick up after school. Sign upfor more details and see what others are marking.
Questions? Contact Jill Anderson (ten.labolgcbs@5791nosrednaj)
PTO Happenings
Volunteer Opportunities
1 Peter 4:10 "Each one should use whatever gift he has received to serve others, faithfully administering God's grace in its various forms."
We could use your help.
Hot Lunch
If you have never had hot lunch duty, now is the time! Hot lunch is a great opportunity to build relationships with other ACS parents and Sue Prins!
A bonus is seeing your child and/or your child's classmates when they come through the lunch line. No need to pick a shift and stick with it all year. Simply click individually on the days you can volunteer.
Christmas Shop
Our 4th annual ACS Christmas Shop will be Dec 08-09. Sign up to volunteer and hurry, as these volunteer slots fill up fast. More details about the ACS Christmas Shop will be coming soon.
Direct Your Dollars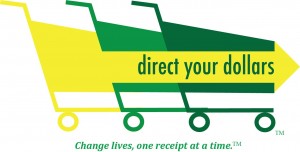 Want an easy way to earn money for our school? Simply save your Forest Hills Foods and D&W receipts! Through a new program called Direct Your Dollars, Ada Christian School will receive a $1,000 check for every $150,000 we collect in receipts. This money will go directly toward providing a yearbook for each student in May 2017. Please start saving your receipts from Forest Hills Foods and D&W and encourage friends and family to do the same. Place your original receipts in the marked box in the ACS office.

Thank you to all who have been participating. We are off to a great start with over $6,300 in receipts!

Questions? Please contact Kristen Yeh (moc.oohay@hey_netsirk).
School Party
Look for a Thanksgiving all school party sign on the entrance door and at PTO table at Thanksgiving chapel.
PTO Email Address
We have a new email address! You can now email pto@adachristian.org with your questions, concerns, and comments. Can't remember who you are suppose to email about a PTO event? Simply send your email to pto@adchristian.org and we will get to the right person!
ACS Athletics
Ski Club Sign Up
Our ski club will be held on Tuesdays in January and February after school until 8:00pm. We will make arrangements to carpool to Cannonsburg if needed, but you will need to pick up your child at the end of the evening. If you have younger children who are not old enough to be by themselves you will need to be there throughout the evening either skiing or in the lodge.
6 years old and under get their lift tickets free.
Deadline is Friday, Nov 18. After that time you will need to go through Cannonsburg.
All the prices are on the registration form . Checks should be payable to "Cannonsburg Ski Area" and sent to the ACS office with the form.
Sign up now for your ski passes and save money – 50% off the regular price.
Card holders may use their passes anytime, any day during the 2016-2017 ski season, including weekends.
If you have any questions please feel free to contact Sally Schrock (616.550.6299, ten.tsacmoc@kcormst.)
PurePlay
Sign up deadlines: Y5/K co-ed: Dec 21
1-4 Girls: Dec 09
1-4 Boys: Registration closed Nov 11, contact Coach DK with questions.
Wild Cat Athletics
Winter Basketball – Winter basketball sign ups for students in grades 5-8 are now available. Please visit the athletic website to sign up your son or daughter for the season.
Calendar Reminders
Nov 21 – Foundation Dinner
Nov 22 – Thanksgiving Chapel
Nov 23 - 25 – Thanksgiving break
Dec 02 – "Faith. Strong." Friday
Dec 02 – No PM Forest Hills Transportation
Dec 08 - 9 – Christmas Gift Shop
Dec 15 – Middle School concerts
Dec 20 – All School Chapel (8:15am)
Dec 21 - Jan 02 – Christmas Break
Jan 03 – Back to school
Requested Announcements
Kathy Troccoli Concert
You're invited to join the Calvin College community to celebrate Christ's birth at an evening concert with Kathy Troccoli. Through Christmas hymns and modern favorites, personal reflection, heartfelt sharing and deep insights, Kathy Troccoli promises to uplift and enlighten.
The concert is Tuesday, Dec 13 at 7:00pm at the Calvin College Covenant Fine Arts Center. Concert tickets are $25. A pre-concert dinner is also available at 5:30 p.m. at the Prince Conference Center for $28.
For more information visit www.calvin.edu/go/troccoli or call 616-526-6282